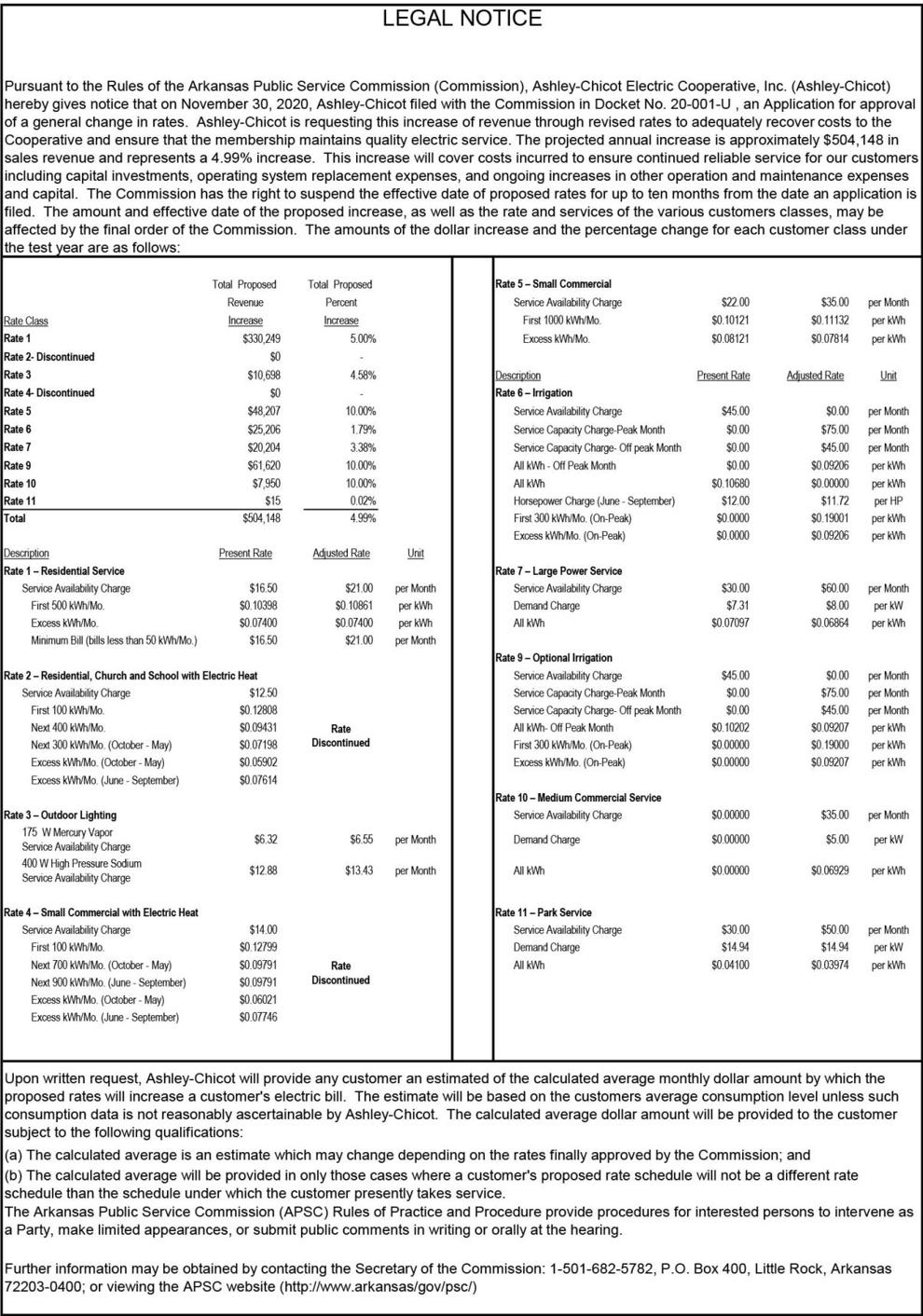 In The Circuit Court Of Ashley County, Arkansas
Mike Morris And Tammy Morris
Vryston Eugene Jasper, State Of Arkansas, Department Of Finance & Administration And Ashley County Collector
Notice Is Hereby Given, that pursuant to the authority and directions contained in the Order of the Circuit Court of Ashley County, Arkansas, entered on the 28th day of December 2020, in a certain cause no. 02CV-20-142-3, then pending between the above named Plaintiff and Defendants, the undersigned, as Commissioner of said Court, will offer for sale at public auction to the highest bidder, at the south door or entrance of the Ashley County Courthouse, at 10:00 o'clock A.M. on Thursday the 28th day of January, 2021, the following described real property:
The East Half of Lot 5 and all of the Lot 6 of Block 2 of the Dean and Savage Addition of the Town of Hamburg, Arkansas (302 Wood Street, Hamburg, Arkansas).
The purchaser at said sale will be required to pay cash or certified funds for said real property. Said real property is being sold as is, where is, with all faults.
The sale will be by the undersigned Commissioner reported to the Circuit Court of Ashley County, Arkansas, at the next session of said Court and will be at such time subject to approval and confirmation by the Court.
Given under my hand as such Commissioner this 6th day of January, 2021. 
Vickie Stell, Commissioner