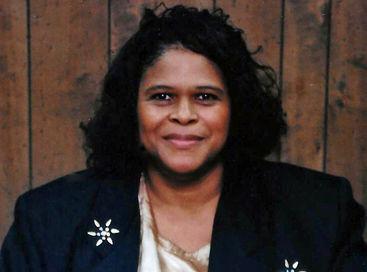 Pastor Patsy Delois Hatchett, 70, of Fountain Hill, died on Monday, May 7, 2018 at her home. She was a lifelong resident of Fountain Hill, a graduate Fountain Hill High School in 1966, and a retiree of the Georgia-Pacific paper mill after 22 years of service. She completed four years of the ministry program through the AME Church at Shorter College.
She was founder of The Church of Transformation, where she pastored for 14 years.
She was preceded in death by her husband, Percy Hatchett; her parents, T.B. and Virginia Franklin-Robinson; one sister, Jackie Robinson-Manning; one brother, Oliver "Pete" Robinson.
She is survived by one daughter, Reginia Jones and husband, Reginald, of Monticello; one sister, Mary Ann Vasley, of Lacy; and one granddaughter.
There was a service on Friday, May 11 at 1 p.m. at the House of Prayer with Pastor Louise Miller officiating. Pallbearers were Samuel Jamison, DeAndre Manning, Calvin Miller, Rickey Daniel, Daryl Daniel, Stacy Neal, Robert Wilson, and M.J. Grays. Honorary Pallbearers were Ramon Manning, Jonathan Robinson, Douglas Withers, Reginald Jones and Fredrick Williams. Burial was at Norris Hill Cemetery. Visitation was on Thursday, May 10 from 5:30 to 7:00 p.m. at Cromwell Funeral Home, Inc.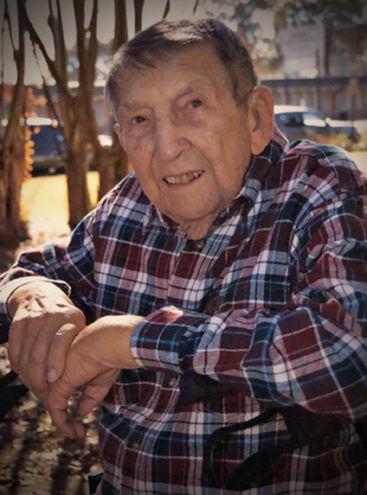 Vernon D. Barnes, 86, of Crossett died on May 8, 2018 peacefully at his home. He was born on July 18, 1931, in Bowser, Arkansas and was the son of Howard & Bessie Barnes.
He was a graduate of Monticello High School and the University of Arkansas at Monticello with a Business Degree. He was a member of Sig Tau Gamma Fraternity and the Masonic Lodge of Monticello.
After college, he joined the United States Army and served overseas, in Korea, before being honorably discharged and serving six years in the active reserves. While on furlough, he married the love of his life Sheila Harris Barnes on Sept. 17, 1955. They moved to Crossett in 1965 where he lived the remainder of his life and raised four children LaVonda, Rhonda, Sondra, and Vaughn.
He was an active member of First United Methodist Church where he was a Sunday school teacher. He worked at Georgia Pacific in Crossett as a System Storeroom Manager for over 32 years. As a storeroom manager, he invented and implemented the "Skimp" Filing System that was used by GP corporate-wide for over 30 years.
Ruby Arlene Murphy Shairrick
Ruby Arlene Murphy Shairrick, 94, of Crossett, died on Monday, May 7, 2018. She was born in Union County to her parents, Davis and Evie Murphy. She and her eight siblings grew up working on the family farm picking vegetables and cotton. At the age of 18, Ruby was swept off her feet by Monroe Shairrick and soon secretly eloped.
She was a member of Freedom Ministries.
She was preceded in death by her parents, and her husband, Monroe Shairrick; one daughter, Becky "Sissy" Henry; one grandson; three brothers, Harold, Bill, and Joe Murphy; and one sister, Hazel Roberts.
She is survived by four sons, Larry Shairrick of Camden, Don Shairrick and wife, Sherma, of Benton, Brent Shairrick and wife, Jan, of Crossett, and Joe Shairrick and wife, Debbie, of Hamburg; one daughter, Rhonda Hein of Crossett; two brothers, Troy Murphy of Urbana, and Gene Murphy and wife, Shirley, of Bossier City, Louisiana; two sisters, Nelda Wooten of Smackover, and Patsy Rodgers of El Dorado; one son-in-law, Bobby Henry; ten grandchildren; eleven great-grandchildren; and four great-great-grandchildren.
A Graveside Service was held at 10 a.m. on Thursday, May 10 at the Green Grove Cemetery near Urbana, Arkansas with Bro. Charlie Murphy, and Bro. Casey Peterson officiating. Pallbearers were Billy Shairrick, Michael Shairrick, Conley Shairrick, Riley Culp, Ethan Culp, and Bobby Travis.
Visitation was from 6 to 8 p.m. on Wednesday, May 9 at Medders Funeral Home in Crossett.
In lieu of flowers, donations can be made to the St. Jude's Childrens Research Hospital or the Arkansas Childrens Hospital.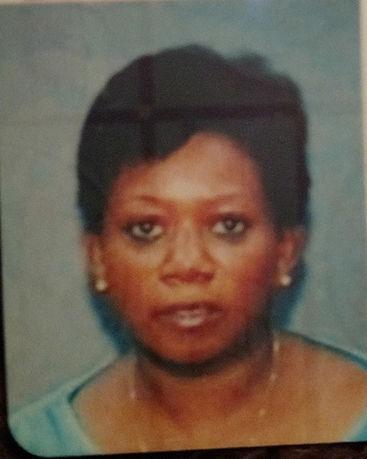 Beulah Faye Hicks, 66, of Conway died on Sunday May 6, 2018 at Baptist Health Medical Center in Conway. She was a native of Crossett, but former resident of Compton, California and Newport News, Virginia. She was a member of True Holiness Saint Center in Conway.
She was preceded in death by her father, Lawrence Robinson.
She is survived by two sons, Anthony Scott, wife Lori, of Fort Worth, Texas and Johann Cooper of Conway; her mother, Katherine Thrower of Conway; two brothers, Rev. Lamar German, wife Beverly, of Anaheim, California, and Marcus Thrower, wife Jackie, of Atlanta, Georgia; six sisters, Frances Abson of Conway, Gwendolyn Smith of Gulf Port, Mississippi, Dr. Altea Teresa Conley of El Dorado, Trenie Stanley, husband Anthony, of Conway, and Elizabeth and Stacy Robinson; seven grandchildren; and two great-grandchildren.
Services were on Saturday, May 12 at 3 p.m. at New Bethel Baptist Church with Rev. Lamar German and Pastor Jesse Radford officiating. Pallbearers were Anthony Stanley, Sam Conley, Darryl Bryant, Marcus Thrower, Alex Brown, and Keith Martin. Burial was at Quinn Cemetery.
Viewing was on Friday, May 11 from 1 to 5 p.m. at Cromwell Funeral Home, Inc.
Royce Edward Outlaw, 76, of Crossett died on Thursday, May 10, 2018, at his home. He was born in Vick, Arkansas on March 16, 1942, to his parents, Marvin and Martille Chandler Outlaw. He graduated from Hermitage High School and married his sweetheart, Dorothy Rose Baker in 1963. For 20 years, he worked for Georgia-Pacific as a lab technician in the particle board mill until its closure and then 6 years as a security officer. In 1994, after suffering from a heart attack, Royce underwent a heart transplant. Royce became the second longest transplant survivor in Arkansas and ranked in the top 10% worldwide.
He was a member of the South Main Baptist Church and former member and Sunday School teacher at Meridian Baptist Church.
He was preceded in death by his mother, Martiel Outlaw, and parents, Marvin and Bill Outlaw; and his sister, Janice Marlow.
He is survived by his wife, Dorothy Outlaw, of Crossett; one son, Randall Outlaw and wife, Dana, of Crossett; one daughter, Shelley Gray and husband, Chris, of Waxahachie, Texas; one brother, Waylon Outlaw of Crossett; three sisters, Joyce Vickers and husband, Dan, of Hermitage, Ruth Huitt of Warren, and Mary Agnes Light of Russellville; and nine grandchildren.
A Celebration of Life Service was held at 10:30 a.m. on Monday, May 14 at Medders Funeral Home Chapel in Crossett with Bro. Lyle Hern officiating, followed by an interment at Union Hill Cemetery in Ingalls, Arkansas. Pallbearers were Royce Swaim, Ricky Williams, Hunter Vickers, Nick Miller, Bill Runyan, and Danny Jordan. Honorary pallbearers were David Riles, Herman White, Clay Vickers, Dan Vickers, and Joe Eubanks.
Visitation was from 6 to 8 p.m. on Saturday, May 12 at Medders Funeral Home.
In lieu of flowers, memorials can be made to the Gideons or the South Main Baptist Church Youth Group.