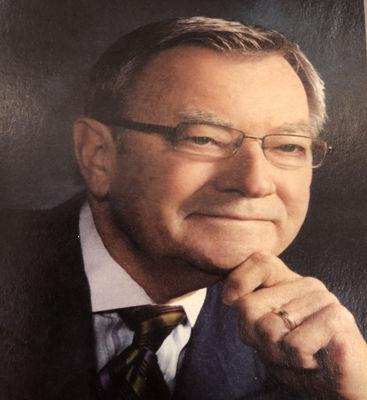 William Barger Tygart was born in Danville, Arkansas August 16, 1935 to Joshua (Josh) Tygart and Willie (Bill) Edna Hunter. He passed away July 4, 2018 at Baylor Heart Hospital in Plano, Texas while surrounded by his loving family. Barger attended Danville High School and graduated from Arkansas Tech University in Russellville, Arkansas where he proudly played football and baseball for The Wonder Boys. He was married to his high school sweetheart, Doris Shinn Tygart for 62 years until his death in 2018. While in college, Barger was a member of ROTC. Later, he joined the active military for 3 years and continued in the Army Reserves for 23 more years. He retired as a Major. Barger was always known as the best dancer and best dresser in school, as he loved clothes. He knew everyone and always remembered their names. These traits carried over into his extremely successful career.
Barger got his first taste of business by selling at his father's general store in Danville, where as an only child, he worked during vacations helping his parents. He began his career with JCPenney in downtown Little Rock, Arkansas. Over the course of the next 38 years, his career took him from Little Rock to San Antonio, Denver, New York, Chicago and Dallas. He retired from JCPenney in 1998 as President, Chief Operating Officer and Vice Chairman. Barger loved JCPenney, loved retail and lived and breathed his job. He was known for his love of double-breasted suits and pocket squares. Tales have been told that if you complemented his ties, he would give one to you. He was once known to own more sweaters and shoes than some of his stores. But most of all, he had a passion for his job. He loved to beat his competition, a trait obtained from his early sports days.
After JCPenney, Barger became CEO and President of Monarch Dental Corporation. He was a director for Burlington Industries. He also served on the Board of Directors for KERA Public Television where he was an Honorary Life Director. In addition, Barger was a past President of Arkansas Tech Alumni Association and a Hall of Distinction member. He was named Retailer of the Year in 1992 by the Men's Fashion Association. In addition, he was named into The Apparel Industry Hall Of Fame. In 1994, Barger was awarded the Father of the Year Award. He served on advisory boards for The University of Arkansas, American Studies Institute at Harding University, The National Council of La Raza, The Fashion Association, and The Fashion Institute of Technology.
Their kids described Barger with words such as kind, good, loving, good father, fashionable dresser, special, hard worker, the family anchor, always had the answer, long winded and last but certainly not the least, soft hearted.
Barger and Doris had four children: Suzan Collins (Ron) of McKinney, Texas, Hunter and Elliott Collins, Barger Tygart (Diane) of Plano, Texas, Hanna and Will Tygart, Julie Hughes (Neil) of Oceanport, New Jersey, Josh, Leah, Julianne and Neil, Mark Tygart (Terri) of Plano, Texas, and Jack and Kate. They had ten grandchildren and 5 great grandchildren.
Thanks for all the memories Pop!
Donations may be made to:
The American Heart Association
Texas Scottish Rite Hospital for Children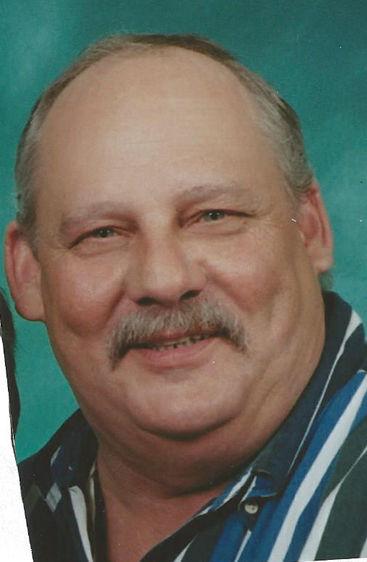 Bobby Joe Knight, 69, of Hamburg, died on July 14, 2018 at St. Vincent Hospital in Little Rock.
Bobby was born in Hamburg to Henry and Dorthy Knight on August 13, 1948. He went to school at Hamburg. He married Juanita Walthall on March 1, 1996 in Hamburg. They were married for 12 years and have been together for 23 years. He worked as a millwright for Georgia-Pacific for 35 years.
Bobby was preceded in death by his parents Henry and Dorthy Knight his first wife Becky Carter Knight, one brother Jimmy Don Knight, and a niece.
Bobby is survived by his wife Juanita Knight; his son Bobby Clint Knight; his step-children Paul Walthall and wife, Amy, Renea Whiddon and Michelle Walthall; one granddaughter and eight step grandchildren; and three brothers, Tommy Knight and wife, Edna, Glen Knight and wife, Elaine, Ricky Knight and wife, Sandra.
A memorial service will be held at a later date for family and friends at Egypt Cemetery in the Milo Community.
Memorials may be given to Egypt Church Cemetery fund at 340 Ashley 470 West, Hamburg, AR 71646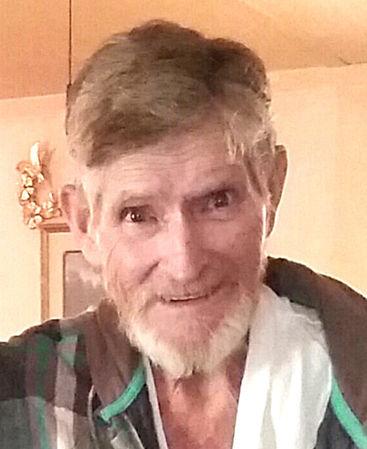 Charles "Reggie" Starling, 65, of Magnolia, Texas, died on Saturday, June 7, 2018. Reggie was a native of Crossett, a resident of Magnolia for the past 13 years and a former resident of Conroe, Texas and Hamburg. He worked as a truck driver and was a member of the Magnolia Free Will Baptist Church in Magnolia, Texas.
He was preceded in death by his parents, CT & Jeanette Hunter Starling and a sister, Sharon Starling Lohr Cook.
He is survived by his wife of 13 years, Debra K. Starling of Magnolia, Texas; a sister, Peggy J. Starling Moyer of Hamburg; a half-brother, Kirk Starling of Hamburg; three half-sisters, Retta Franklin of Louisiana, Yvette Starling and Crystal Starling both of Hamburg; a step-daughter, Jinnifer Barrett of Magnolia, Texas; and two step-granddaughters.
A memorial service was held on Saturday, July 14 at the Magnolia Free Will Baptist Church in Magnolia, Texas.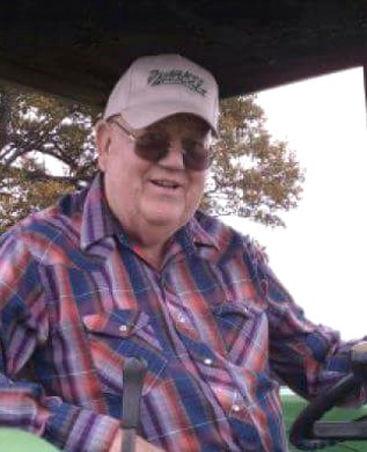 Robert "Booster" Burns, 76, of Parkdale, died on Saturday, July 14, 2018. Burns was a native of Chicot County and a resident of Parkdale for many years. He was a 1961 graduate of Portland High School and an Ag Pilot for 20 years. He spent the last 25 years working as a crop insurance adjuster. Burns was a member of Mt. Pleasant Baptist Church, where he served as a deacon.
He was preceded in death by his parents, R.Q. & Idell Collins Burns and a brother, James N. Burns.
He is survived by his wife of 51 years, Mary Jo Williamson Burns of Parkdale; a daughter, Melissa Burns Bell of Crossett; a son, Kevin Burns of Parkdale; a brother, Denver Burns of Portland; six grandchildren and 4 great-grandchildren.
Funeral services were at 2 p.m. on Monday, July 16 at Mt. Pleasant Baptist Church with Bro. Robin Allen, Bro. Lloyd Townsend and Rose Johnson officiating. Burial was in the Mt. Pleasant Cemetery. Pallbearers were Tommy Winnon, Roby Spaulding, James Clayton Burns, Jerod Williamson, Jack Edward Gee and Emory Austin. Honorary pallbearers were Keith Ladd, Arnold Adcock, Dewel Williamson, William Freeland, Leroy Jackson, Harry Dunigan and J.C. Williamson.
Memorials may be made to the Mt. Pleasant Cemetery Association, c/o Mr. Keith Ladd, 186 Ashley Road 121, Hamburg, AR 71646. Funeral arrangements were under the direction of Jones-Hartshorn Funeral Home of Hamburg.