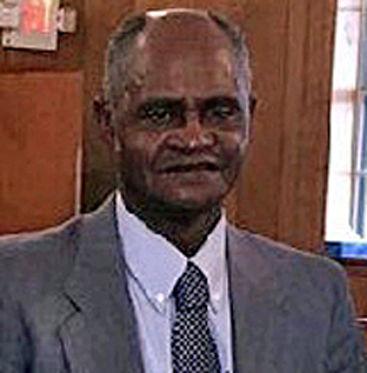 Rev. Melvin Leon Smith, 72, of Crossett, died on Sunday June 24, 2018, at his home with his family by his side. He was a life-long resident of Crossett, a retired carpenter, and a member of Pleasant Green Baptist Church.
He was preceded in death by a daughter, Tamkia Smith; his parents, Leon and Lillie Mae Collins-Smith; a sister, Ruth Tappin; and a brother, Donald Joe Smith.
He is survived by his wife of 16 years, Doris Clemons-Smith; one son, Melvin Leon Smith, Jr. of Crossett; one daughter, Rhonda J. Smith, of Redwood City, California; one step-son, Brian Harris of White Hall; four brothers, Darryle Smith and wife, Gwin, of Lake Village, Lawrence Smith of Malvern, Dennis Smith and wife, Lisa, of Pine Bluff and Mark Smith of Crossett; three sisters, Hester Handley, Cynthia Hollins and husband, Gary, and Diane Jackson and husband, Andra, all of Crossett; and five grandchildren.
Services were on Friday, June 29 at 11 a.m. at New Bethel Baptist Church, with Rev. Murlee Carter officiating. Active pallbearers were Willie Green, Daryle Daniels, Billy Reynolds, Celester Smith, Don Foster, and Ricky Brown. Honorary pallbearers were the Decons and Trustees of Pleasant Green Baptist Church and the Maxwell Hunting Club. Burial followed in Westview Cemetery in Crossett.
Visitation was on Thursday, June 28 from 5:30 to 7:30 p.m. at Cromwell Funeral Home, Inc.
Barbara Lois King Woods, 85, of Hamburg, died on Sunday, July 1, 2018. Woods was a native and lifelong resident of Hamburg. She worked as a Certified Nurse's Assistant and was a member of the Southside Baptist Church.
She was preceded in death by her husband, Vernon Woods in 1988; two sons, Bobby Wayne Woods and Billy Woods; her parents, William "Bill" and Geneva Norrell King; a brother, Billy King; five sisters, Peggy Woods, Susan Savage, Nancy Gail Barnett, Mary Smith and Vickie King; and two grandchildren.
She is survived by three daughters, Lois Keathley and husband, Clyde, of Vicksburg, Mississippi, Ruthie Watt and husband, Curtis, of Hamburg and Cindy Cole and husband, Bubba, of Columbus, Mississippi; four sons, Timmy Woods and wife Mary, Kenneth Woods and Karl Woods all of Greenville, Mississippi and David Woods and wife, Susan of Haynesville, Louisiana; two brothers, Bruce King and wife, Darlene, of Hamburg and Reggie King of Fountain Hill; two sisters, Dixie Fairchild of Hamburg and Patty Griffith of Fountain Hill; 23 grandchildren and numerous great-grandchildren.
Funeral services were at 2 p.m. on Tuesday, July 3 in the Jones-Hartshorn Funeral Home Chapel with Bro. Kenneth Watt officiating. Burial was in the Carlock Cemetery. Pallbearers were Jeff Fairchild, Kenny Leverett, David Woods, Chad Leverett, Jacob Baker and Billy Parker. Honorary pallbearers were her grandsons. Funeral arrangements were under the direction of Jones-Hartshorn Funeral Home of Hamburg. Visitation was from 6 to 8 p.m. on Monday at the funeral home.