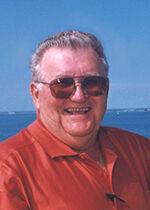 Chester Joe "C.J." Courtney, 86, of Dermott, died Saturday, Sept. 26, 2020, at Lake Village Rehabilitation and Care Center. He was born Aug. 30, 1934, in Dermott. He graduated from Dermott High School in 1952 and received his bachelor's degree and master's of business administration degree from University of Mississippi in Oxford in 1961.
He was a certified public accountant, practicing in Dermott and Hamburg for over 50 years. He was a veteran of the United States Air Force having been stationed in Libya, a past president and member of Dermott School Board, Dermott Lions Club, Dermott Rotary Club, and Chicot County Republican Party for many years. He was a member of the Lakeside United Methodist Church.
He was preceded in death by his wife of 39 years, Elease Chandler Courtney; his parents, Chester B. and Mary Jo Kirby Courtney; and one brother, Billy Gene Courtney.
He is survived by two daughters, Mary Laura Courtney and Shawn Ply and husband, Mark, all of Dermott; his sons, Charles Haynes and wife ShAila of East End and David Haynes and wife Evelynn of Crossett; nine grandchildren; and 21 great-grandchildren.
Graveside services will be held at 2 p.m. Saturday, Oct. 10 in Dermott Cemetery with Robert Ballard officiating. Memorials may be sent to Dermott Cemetery, PO Box 324, Dermott, AR  71638. 
Funeral arrangements are under the direction of Jones-Hartshorn Funeral Home.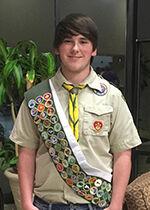 George William Norrell, 21, of Hamburg, died Tuesday, Sept. 22, 2020. He was a native and lifelong resident of Hamburg and graduated from Hamburg High School in 2017. 
He worked as a carpenter, was an Eagle Scout with three Silver Palms, and was a member of the Boy Scouts of America, Troop 5, in Hope.
He was preceded in death by his grandparents, John Eric and Cynthia Nutt Evans and George Raymond Norrell.
He is survived by one daughter, Olivia Diane Norrell of Lake Village; his parents, Jimmy Don and Christy Nutt Norrell of Hamburg; one brother, Daryl Norrell and wife, Cheyenne, of Fairfield, Calif.; one sister, Cheyenne Barker of El Dorado; and his grandmother, Kathy Barker Norrell of Hamburg.
Graveside services were held at 10 a.m. Saturday, Sept. 26 in Crossroads Cemetery with Bro. Keith Rose officiating. Honorary pallbearers were Daron Edwards, Kayro Mondragon, Drew Johnston, Casey Huff, Jake Norrell, Rowdy Flowers, members of the Boy Scouts of America Troop 5, and the Hamburg High School Class of 2017.  
Memorials may be sent to Boy Scouts of America, Troop 5, 1819 S. Main, Hope, AR  71801. 
Funeral arrangements were under the direction of Jones-Hartshorn Funeral Home.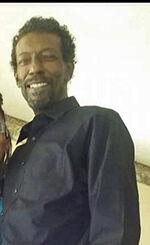 Jasper Ramey, 55, of Wilmot, died Friday, Sept. 18, 2020, at Ashley County Medical Center. He was a lifelong resident of Wilmot, a machine operator at a garment factory, and of the Church of God in Christ faith.
He was preceded in death by his parents, Buford Sr. and Mable L. Smith-Ramey; two brothers, Nathanial Ramey and Jacque Vann; and one sister, Hazel Martin.
He is survived by three daughters, Alexis Moore and Jacasia Ramey, both of Wilmot, and Kyyisha Moseby of Conway; nine brothers, Buford (Bennie) Ramey Jr., Robbie Ramey, and Troy (Joan) Ramey, all of Milwaukee, Wis., Jessie (Anita) Bell of Hemet, Calif., Mark (Loretta) Ramey of Belton, Mo., Frank Ramey and Clyde Ramey, both of Wilmot, Tracy (Ramonda) Vann of Crossett, and Larry Wilder of Portland; and four sisters, Henry Mae Bethea of Crossett, Mable (Charles) Ramey-Moore of Kansas City, Mo., Evelyn (Ronald) Bailey of Little Rock, and Nancy (Eddie) Holloman of Pine Bluff.
Graveside service was held Saturday, Sept. 26 at 11 a.m. on the grounds of Union Baptist Church, 305 S. Church Street in Wilmot, with Bishop Ronald Bailey officiating.
Pallbearers were Anthony Raino, Wayne Sherrer, James Penn, Sidney Sherrer, Bennie Diggs, Willie C. Sherrer, Aurelio Bethea, and Lorin Gathings.
Burial was in Walnut Grove Cemetery in Wilmot and under the direction of Cromwell Funeral Home.