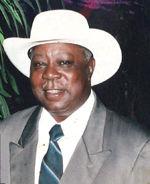 Albert C. Campbell, 77, of Parkdale, died Thursday, Oct. 10, 2019, in Little Rock. He graduated from Parkdale High School and worked for Georgia-Pacific Corporation for 42 years, having retired in 2004. He was a member of Childress Chapel Missionary Baptist Church, where he served as a deacon and treasurer.
He was preceded in death by his parents, Johnny and Lorena Barney Campbell; three brothers, James, Johnnie L. and Fredrick Campbell; one sister, Joylone Campbell; and one grandson, Kevin Mosbey.
He is survived by his wife of 15 years, Verline William Campbell of Parkdale; four sons, Albert Cambell Jr. of Dallas, Texas, Martimer Orlando Campbell of Ohio, Willie Polite Jr. of Kansas City, Mo., and Carnell Grayson of Hemet, Calif.; two daughters, Catriba Bates and husband, Willie, of Crossett and Jackline Smith of Jacksonville; two brothers, Roedell Campbell and Arguster Campbell, both of Chicago, Ill.; three sisters, Essie Castleberry, Addie Mixon and Elizabeth Rogers, all of Chicago; 10 grandchildren; 19 great-grandchildren; and one great-great-grandchild.
Funeral services will be held at 2 p.m. Thursday, Oct. 17 at Union Baptist Church with Pastor Cantrell Woods officiating. Burial will be in Zion Hill Cemetery.
Pallbearers are Steve Campbell, Randolph Morris, Brian Handley, Stacey Campbell, James Carter Jr., and Alonzo Smith.
Honorary pallbearers are Willie Polite Jr., Jaqurres Bates, Martice Caldwell, Treylin Bates, Demengo Coleman, and LeRoy Starks.
Funeral arrangements are under the direction of Jones-Hartshorn Funeral Home.
Visitation will be from 1-2 p.m. Thursday at the church.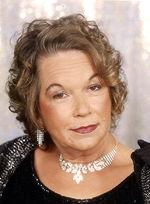 Carolyn Joyce Ogles Carpenter, 70, of Fountain Hill died Thursday, Oct. 10, 2019 at her residence.
Born Jan. 2, 1949, she was a native of Portland and a former resident of Snyder. She graduated from University of Arkansas at Monticello College of Technology at Crossett with an AIP associate's degree. She worked at Super 10 Store and at Hamburg Shirt Factory.
She was preceded in death by one daughter, Sheila Lynn Jones; one granddaughter, Nikki Carpenter; her parents, Otis and Hazel Ogles; her former husband, John W. "Johnny" Carpenter Sr.; and one brother, Raymond Ogles.
She is survived by two children, John William Carpenter Jr. of Fountain Hill and Marilyn Hall, husband David, of Fountain Hill; one sister, Betty Young of Pine Bluff; and one grandson.
Funeral services were held at 2 p.m. Sunday, Oct. 13 in the Jones-Hartshorn Funeral Home chapel with Bro. Bill Elton officiating. Burial was in Bell Cemetery.
Pallbearers were John Richtor, Sam Grimmett, Tony Ogles, Mike Ogles, Thomas Huff, and Logan Fisher.
Honorary pallbearer was Kenny Hartley.
Memorials may be made to American Cancer Society, 2222 Cottondale Lane, Ste 310, Little Rock, AR 72202.
Arrangements were under the direction of Jones-Hartshorn Funeral Home.