LeRoy L. Boas, Jr., 93, passed away on Sunday, October 18, 2020. He died peacefully, surrounded by his family and loved ones at his home in Pine Bluff, Arkansas. He was born July 14, 1927, in Sebastian County, the son of LeRoy Lynton Boas, Sr., and Beaulah Gamble Boas. LeRoy was born and raised in Fort Smith, Arkansas. His family were founding members of the First Lutheran Church in Fort Smith (est. 1853). 
On Sundays, the Boas family could be faithfully found occupying their family pew. During the week, LeRoy received his early education there at the First Lutheran Church until the 8th grade, at which time he transferred to Fort Smith Northside where he graduated high school.
Upon graduation, he enlisted in the US Navy and was a Veteran of World War II. After the war, LeRoy pursued his academic studies and enrolled at the University of Arkansas in Fayetteville. Then, in pursuit of his love for music, he joined a jazz band playing bass and regularly performed at Fort Chaffee.
It was there at Fort Chaffee that he met Carol Thomas — a bright, beautiful, accomplished young woman who was the secretary to the Commander. They married soon thereafter, relocated to Southeast Arkansas, and began building a life together.
LeRoy was known throughout his family, community, church, and his workplaces for his impeccable work ethic, his honesty, integrity, his Christian faith, his sense of humor, and his love for life. He and his wife, Carol, raised their three daughters in Pine Bluff. They attended First Baptist Church and were lifelong faithful members. LeRoy was a Sunday School teacher and department ministry leader. He sang in the choir and strongly supported the music ministry of First Baptist. He was a lifetime deacon, in recognition of his long service and faithfulness. 
LeRoy was vocal in his community and church support for the youth. Whether it was serving during Vacation Bible School, driving buses for parades, hosting coffee houses so teenagers had a place to go on weekends for Christian fellowship, LeRoy served with a humble and joyful spirit. 
LeRoy and Carol chaperoned trips to music camp at Ouachita University as well as youth camps in Bogg Springs, Panama City, Glorietta, New Mexico, and Ridgecrest, North Carolina. He participated in a Layman's Religious Crusade spearheaded by the Southern Baptist Convention in the Summer of 1964, which took him and his family to Escondido, California, for a week of services.  
He loved his home church, but he also valued supporting the ministries of others, such as Billy Graham, First Baptist Church of Dallas and Pathway to Victory, Dr. David Jeremiah, and Dr. Charles Stanley. LeRoy and Carol were considered "honorary members" of the Criswell Sunday School Class at First Dallas, where they shared many wonderful hours of fellowship.
LeRoy was a founding member of the InterCity Kiwanis program. He served as President at the local level and held leadership positions at the state and national levels. He was a member of ToastMasters International and was recognized for his leadership and speaking skills. He was a strong advocate of the Special Olympics organization and was seen until recent years at their activities. 
LeRoy began his career at the Pine Bluff Arsenal in September, 1953. He started out as a mailroom clerk and retired in 1993 as the second Civilian in Command. In his position as Director of Plans, Training, Mobilization, and Surety, he developed and implemented safety for nuclear agents and of their disposal.  
He received numerous commendations and awards from the Department of the Army.  During this time, he also served a pivotal role for the City of Pine Bluff as a member of the Civil Service Commission. At the time, he was the only one to serve as Commissioner two consecutive terms in the 1970s. 
In the 1980s, LeRoy was once again called to serve his city. During this time, he and Carol together served over 20 years in the Arkansas Legislature Special Sessions from 1994 to 2014. 
Governor Mike Huckabee, who served as Arkansas' 44th Governor from 1996 to 2007, remembered LeRoy as a friend and wonderful man. "I first knew LeRoy from my time living in Pine Bluff during the 1980s," Governor Mike Huckabee said. 
"I worked with him and his wife on many community activities and later with them at the Capitol. He was a great public servant who lived his Christian faith in kindness to others. My deepest condolences are with his family during this time. LeRoy was a good man!" Huckabee said. 
During LeRoy's time at the Arkansas State Legislature, he worked in the Senate and served as Sergeant at Arms for the east wing. Bill Lancaster, then Chief of Staff to Governor Mike Beebe, said LeRoy was one of the most gifted men he ever knew. 
"As Chief of Staff of the Arkansas Senate, the Sergeants at Arms worked under me. After one year as one of the 8 sergeants, I moved LeRoy to one of the key locations and this was in the east wing of the Senate. This was the busiest location because it is where the mail is sorted and it was where my office was located," Bill recalled.
"LeRoy never buckled under the load and he did it all with his always pleasant smile. I had known LeRoy from years earlier when I was with the Arkansas Gazette and he had his position at the Arsenal. He was one of the smartest, generous, and gifted men I ever knew. I will miss his great laugh," Bill said.
A memorial service for LeRoy was held Saturday morning at 11:00 at the First Baptist Church in Pine Bluff. Pastor Ken Thorton presided over the service. 
LeRoy is survived by his beloved wife, Carol, of 71 years; his sister, Elizabeth Boas Mizell of Roseburg, Oregon; his three devoted daughters DeAnne (Jimmy) Murphy of Hamburg, Susan (Jerry) Reid of Sheridan, Lynn (John) Hulette of Fayetteville, and bonus daughter Ila (Louis) Campbell of Fayetteville. 
LeRoy also leaves his joyful memories to be cherished by his grandchildren: Jim, Olivia, and Jon (Jenny) Murphy, Bart (Jamie) Reid, and Ginny Lauren (Tom) Dowden; his bonus grandchildren: Shepherd Campbell, Steadman (Tara) Campbell, and Caroline (Jerry) Faulkner, as well as his precious great-grandchildren (19).
The family wishes to extend their gratitude to Arkansas Hospice and to the wonderful caregivers for their support in his final days, and especially to their dear cousin, Angie Mitchell. Words will never adequately express our appreciation to you during this time.
Memorial contributions may be made to one of the following ministries: Pathway to Victory, In Touch Ministries, Samaritan's Purse, or Turning Point. 
Carol Ann Nolley, 81, of Little Rock died Monday, October 19, 2020. She was born NoveCarol Ann Nolley, 81, of Little Rock died Monday, October 19, 2020. She was born November 15, 1938 in Stuttgart, Arkansas as the only child of Emmett and Nannie Mae Almond of Van, Arkansas.
Carol Ann's "growing up years" were on her parent's farm where she learned to value the land and the ethic of hard work in her father's production of rice, soybeans, and wheat.
Carol Ann spent all of her childhood on the farm. Her education, beyond her mother's in-home instruction, began when she was five years old as she attended a one-room school through the sixth grade. Her remaining six years were in the public schools at DeWitt, Arkansas. Upon graduation in 1956 from high school, she enrolled in Hendrix College, graduation in 1960 with a degree in elementary education.
The light of Carol Ann's life was always the children: hers, theirs, or someone else's. She taught the third grade in Decatur, Georgia, the first three years out of Hendrix while her husband was in seminary preparing for ministry in the United Methodist Church. Along the way, she gave piano lessons to many children. She also taught children in Vacation Bible School and at Camp Tanako, all the time modeling for them the life and teachings of Jesus. 
Carol Ann, unbeknownst to many, supported children in other parts of the world for over 30 years through The Christian Children's Fund. And, in her latter years, through her love for PEO, she continued to affirm and support young women in their effort to get a higher education when otherwise it might not have been possible.
But the greatest meaning she found in life was through her husband, their two children and six grandchildren. Theirs was a close-knit family in sorrow and in joy, the ordinary and the extra ordinary, and most especially, as they travelled with her during the last seven years of her battle with Alzheimer's.
Carol Ann was the consummate helpmate for her husband through forty years of his ministry, often hearing the church-folk say, "Well, the Bishop may want to move Don, but you are gonna stay here with us." She loved the Church, its liturgy, the sacraments, a good anthem, other pastors, and their wives, teaching adult SS Classes and helping young families pray and care for one another. She delighted in setting a beautiful table and inviting family and friends to come together and enjoy a wonderful meal. In short, Carol Ann was the biblical sisters, Mary and Martha, rolled into one.
Carol Ann was preceded in death by her parents and a special aunt, Rosebud Nicholson, of Ethel, Arkansas. Survivors include her husband, Rev. Donald F. Nolley, of 60 years; her two children, Kimberly (John) Johnson of Bryant, her son, David (Allison) Nolley of Benton; along with six grandchildren: Amanda Harrison of North Little Rock, Kelsey Harrison and Michael Harrison, II of Metairie, LA, Drew (Maggie) Nolley of Jonesboro, AR, Olivia Nolley and Cooper Nolley of Benton. 
A committal service was at 1:00 PM Saturday, October 24th at Pinecrest Memorial Park in Alexander followed by the Memorial Service at First United Methodist Church, Little Rock at 3:00 PM. In following corona virus protocols in person attendees were limited to family. Others may participate online by going to www.fumclr.org/live.
In lieu of flowers, memorials may be made to Camp Aldersgate, 2000 Aldersgate Road, Little Rock, Arkansas 72205 or to any children Ministry in the church of your choice.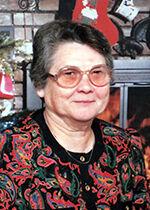 Emma Lou Day Miller Reppond, 91, of Hamburg, died Thursday, Oct. 22, 2020. She was born in Marion, La., on Aug. 3, 1929. 
She worked as an operator for Southwestern Bell Telephone Company, as a clerk for Sterling's Stores, and at Hamburg Shirt Company. In between, she was a full-time housewife and mother. After she retired, she volunteered for the Foster Grandparents Program at Hamburg Elementary School. 
She was preceded in death by two husbands, Clayton Miller and Bobby Reppond; one daughter, Betty Ann Wooten; her parents, Robert and Ola Smith Day; her step-mother, Alline Day; one sister, Clara Taylor; and two brothers, Dave Lee Day and Johnny Day.
She is survived by one son, Wade Miller and wife, Cynthia, of Sugarland, Texas; two daughters, Carrie Simmons and husband, Randy, of Gulfport, Miss., and Beth Clemons and husband, Basil, of Monticello; three stepdaughters, Judy Keys of Bastrop, La., Beth Holley and husband, Don, of Oak Grove, La., and Sue Glass and husband, Dewayne, of Mer Rouge, La.; one sister, Mary Ann Hammack of Bend, Ore.; seven grandchildren; one step-grandson; 17 great-grandchildren; and eight great-great-grandchildren.
Graveside services were held at 4 p.m. Sunday, Oct. 25 in Antioch Cemetery with Bro. Jerry Carter officiating. 
Memorials may be sent to Alzheimer's Arkansas, 201 Markham Center Drive, Little Rock, AR  72205. 
Funeral arrangements were under the direction of Jones-Hartshorn Funeral Home.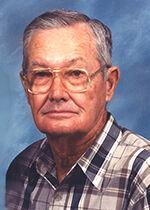 Luther T. Richardson, 94, native and lifelong resident of Hamburg, died Friday, Oct. 23, 2020, in Crossett. 
He was a veteran of the United States Army, having served during World War II and a veteran of the United States Navy, having served during the Korean Conflict. 
He worked for Georgia-Pacific Forestry for over 40 years and was a member of Gardner Baptist Church, Veterans of Foreign Wars, Post 9360, and H.A. Bates Hunting Club.
He was preceded in death by his wife of 61 years, LaFran Bates Richardson; two sons, Dale Richardson and Keith Richardson; his parents, T.L. and Bertha Lee Berryman Richardson; and one brother, T.D. Richardson.
He is survived by one daughter, Sandra Oliver and husband, Mark, of Hamburg; one daughter-in-law, Kathy Richardson of Hamburg; three granddaughters; and six great-grandchildren.
Graveside services were held at 2 p.m. Monday, Oct. 26 in Cleveland Cemetery with Bro. Gale Riles officiating. 
Honorary pallbearers were Mike Sanderlin, Herman Mormon, Jim Rush, Roger Chavis, Dennis Holland, Johnny Oliver, and Dennis Byrd.  
Memorials may be sent to Alzheimer's Arkansas, 201 Markham Center Drive, Little Rock, AR  72205. 
Funeral arrangements are under the direction of Jones-Hartshorn Funeral Home.
Nellie LaVerne Swan, 85, of Crossett, died Saturday, Oct. 17, 2020, at Life Touch Hospice Center in El Dorado. She was born in Parkdale on Feb. 19, 1935. 
She was a member of First United Pentecostal Church. For over 20 years, she worked at Davis Shirt Factory, starting as a shirt folder and advancing to inspector before retiring in the mid-1990s.
She was preceded in death by her parents, Charlie Abner and Susie Anna Land Pamplin; her husband of 65 years, Harold Swan; one daughter, Dianne Hartness; four brothers, Robert Pamplin, Houston Pamplin, Charlie Pamplin, and William Pamplin; and four sisters, Eunice Akers, Bernice Greenway, Blance Cotton, and Ella Hunter.
She is survived by one son, David Harold Swan of Pine Bluff; one daughter, Vickie White and husband, Wayne, of Camden; six grandchildren; nine great-grandchildren; and three great-great-grandchildren.
A celebration of life service was held at 2 p.m. Tuesday, Oct. 20 at Medders Funeral Home Chapel with Bro. Larry Hickman officiating followed by burial in Carlock Cemetery.
Pallbearers were Phillip Jones, Doyle Walton, Jerry Walton, and Freddie Hipp. 
Honorary pallbearers were Jerry Daugherty, Harold Pruitt, and Dwayne Miles.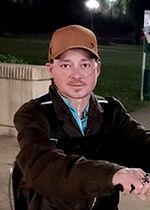 Michael Aaron Thompson, 29, a native and lifelong resident of Hamburg, died Wednesday, Oct. 21, 2020, at his residence. 
He was a 2009 graduate of Hamburg High School, attended Houston Technical Institute, and worked as an automobile mechanic. He was a member of Promise Land Missionary Baptist Church.
He is survived by his wife, Miranda Walters Thompson of Hamburg; one son, Joyner Thompson of Hamburg; his father, Tommy R. Thompson Jr. of Hamburg; his mother, Annamarie Breedlove Stanton and her husband, Paul, of Cape Girardeau, Mo.; one half-sister, Heather Newton of Lancaster, Ohio; three half-brothers, Jared Stanton of Lancaster, and Alex Jedynak and Justin Stanton both of Cape Girardeau; his grandparents, Tommy and Becky Thompson and Tommy and Theresa Breedlove, all of Hamburg; and his father- and mother-in-law, Glen and Margaret Pamplin of Hamburg.
The family will have a memorial service at a later date. Arrangements were under the direction of Jones-Hartshorn Funeral Home.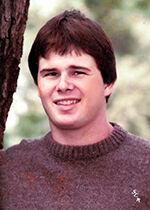 Shane Elton Welch, 53, of Sterlington, La., died Wednesday, Oct. 21, 2020, in Jackson, Miss. 
He was a native of and raised in Hamburg and graduated Hamburg High School in 1985. He attended University of Arkansas at Monticello and was a member of the Arkansas National Guard. 
He worked for Georgia-Pacific Corporation Plywood Mill for over 20 years, for Bosie Cascade Plywood in Oakdale, La., and Columbus, S.C., and for Winston Plywood in Louisville, Miss., for the past two months. 
He was a member of First Baptist Church of Hamburg.
He was preceded in death by his father, Gary Elton Welch.
He is survived by his wife, Dera Edwards Welch of Sterlington; one son, Cody Welch of Little Rock; one daughter, Rayne Welch of Hamburg; his mother, Gail Riels Welch of Hamburg; and one stepson, Damieon Waller of Alexandria, La.
Graveside services were held at 2 p.m. Saturday, Oct. 24 in Eden Cemetery with Dr. Bobby Pennington officiating. 
Memorials may be sent to First Baptist Church, PO Box 352, Hamburg, AR  71646.  
Funeral arrangements were under the direction of Jones-Hartshorn Funeral Home.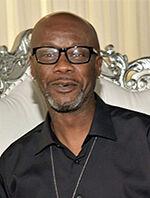 Eric Sherral Wood, 44, of Fountain Hill, died Sunday, Oct. 18, 2020 at his residence. He was a member of Bethel African Methodist Episcopal Church and a mason, member of Hamburg Lodge #232.
He is survived by one son, Aaden Franklin of Monticello; his mother, Loretta Faye Woods of Fountain Hill; his father and stepmother, Levell Stanley Jr. and Hazel Stanley of Hamburg; three brothers, Milton Johnson of Atlanta, Ga., Levell Stanley III (Melicia) of Portland, Ore., and Kedric Woods (Whitney) of Crossett; and three sisters, LaShundra Stanley of Hamburg, and Lekeita Hill and Renesha Stanley, both of Crossett.
Graveside service was held Saturday, Oct. 24 at 11 a.m. in Union Ridge Cemetery in Monticello with Pastor Shalane Jenkins officiating. 
Honorary pallbearers were Jarvis Miller, Robert Wilson, Willie Fred Brock, Jimmy Ray Miller, Calvin Miller, and Andre Miller.