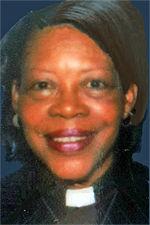 Rev. Tonja Paquita Jackson, 60, of Lake Village, died Saturday, Oct. 6, 2018, at her home.
She was a native of Crossett, a Methodist minister, and a member of St. Peter African Methodist Episcopal Church in Lake Village. Rev. Jackson was a former pastor of Young Chapel A.M.E. Church in Dermott, Mt. Olive A.M.E Church in Tarry, and St. John A.M.E. Church in Watson.
She was preceded in death by her father, Matthew Jackson; her mother, Raye Marie Evans Jackson Moss; her step-father, Malvin Moss; and one sister, Christeen Jackson.
Survivors include one daughter, Falana Jackson-Rice, husband Robert, of Little Rock; one son, Angelo Greene Sr. of Little Rock; two sisters, Rhedonda Jackson-Palmer, husband John, of Lake Village, and Gabrielle Jackson, of Warren, Ohio; one brother, Maurice Jackson, of Canton, Ohio; and seven grandchildren.
Services were Saturday, Oct. 13 at 2 p.m. at Faith Fellowship in Lake Village with Rev. J.R. Hooper officiating.  Active pallbearers were Robert Dickson, Kenny Lucas, Billy Perry, Larry Palmer, Ronnie Wilson, Dale Young, and Ellis McCree. Burial was in New Cemetery in Lake Village under the direction of Cromwell Funeral Home.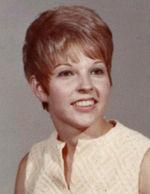 Wanda Stinson McHan, age 69, of Crossett, died Oct. 11, 2018, at Ashley County Medical Center in Crossett. She was born March 9, 1949 and was a retired caregiver at Magnolia Manor in Hamburg.
She was preceded in death by her mother, Willene Stinson; and two daughters, Tammy Renee Hopkins and an infant daughter.
Survivors include her father, James Stinson of Crossett; one son, Jamie Hopkins, and wife, Laura, of Crossett; one daughter, Marka Lambert, and husband, Marcus of Little Rock; one brother, Wayland Stinson, and wife, Margaret of Crossett; one sister, Claudia Horton of Monticello; three grandchildren; and two great-granddaughters.
A celebration of life was lead by Johnnie M. Bolin at 2 p.m. Sunday, Oct. 14, at the Medders Funeral Home chapel in Crossett with burial following in Unity Cemetery.
Pallbearers were Jamie Hopkins, Jeremy Cutrell, Justin Cutrell, Wayland Stinson, Brandon Fitch, and Gaudencio Arce. Honorary pallbearers were Keith Barnett, Thomas Carter, and David Owens.