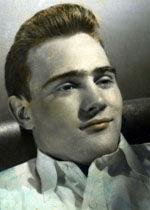 Guy "Bud" Botsford, 87, of Portland, died Thursday, Nov. 1, 2018. He was a native of Reydel and a resident of Portland for over 66 years.
He attended Pine Bluff High School and played football and ran track at Arkansas A & M, now the University of Arkansas at Monticello. He was a cotton, soybean, wheat and rice farmer for 50 years. He was a Mason for over 60 years, having become a 32nd degree Mason and was a member of Hamburg Prairie Lodge #465. He was a member of Portland United Methodist Church.
He was preceded in death by one son, Guy David Botsford; his parents, Murphy Botsford, Emma Brownlow Mazanti and Forte Mazanti; and two sisters, Betty Gay Shuler and Marian Hill Landen.
He is survived by his wife of 39 years, Gay Posey Botsford of Portland; his children, Johnny Botsford and wife, Margaret, of Vicksburg, Miss., Leo Botsford and wife, Laura, of Portland, Don Botsford and wife, Karla Hutton, of Franklin, Tenn., Jimmy Botsford of Amity, Beverly Ramchandani and husband, David, of Hot Springs, Angela Riley of Ewok, Alaska and Melody Meaux and husband, Troy, of McGehee; his sisters, Emma Jean Poole and husband, Bain, of McGehee, Lenetta Grantham and husband, Bill, of Montara, Calif., and Janie Darr of Rogers; 15 grandchildren; and 14 great-grandchildren.
A memorial service was held at 2 p.m. Sunday, Nov. 4 at Portland United Methodist Church with Rev. Toby Austin officiating. A private burial was in Portland Cemetery.
Honorary pallbearers were Troy Meaux, Richard Stock, Steve Clement, Dave Hackett, David Pamplin, Graham Pamplin, Billy Grimes, Bill Wilson, Gerry Conley and Vernon Clifton.
Memorials may be made to Portland United Methodist Church, PO Box 400, Portland, AR  71663 or to Portland Food Pantry, c/o Judy Sadler, PO Box 367, Portland, AR 71663.
Arrangements are under the direction of Jones-Hartshorn Funeral Home.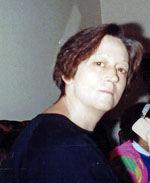 Brenda Higginbotham, 63, of Crossett, died Friday, Nov. 2, 2018 at her home. She was a native of Bastrop, La., but a resident of Crossett for the past 51 years. She was a member of South Main Baptist Church.
She was preceded in death by her husband, Gary Keith Higginbotham; her son, Zachary Seth Higginbotham; and her parents, Glen and Pauline Whitlock-O'Fallon.
She is survived by one son, Gary Keith Higginbotham, of Crossett; one brother, Rev. Donnie O'Fallon, wife Marsha, of Weatherford, Texas; three sisters, Wanda Andrews, Glenda Giles, and Carol O'Fallon (Rick) all from Crossett; and one grandson.
Memorial service will be Thursday, Nov. 8 at 11 a.m. at South Main Baptist Church in Crossett with Bro. Donnie O'Fallon and Bro. Lyle Hern officiating. Honorary pallbearers are Allen Clark, Matt Gammel, Rick Donald, Richard Wood, and Gary Higginbotham, Jr.  A private burial will be in Hamburg Cemetery.
Visitation will be from 10:30 to 11 a.m. before the service at South Main Baptist Church in Crossett.
Arrangements are under the direction of Cromwell Funeral Home.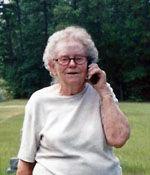 Grace Florene Norrell, 99, of the Pine Hill community at Hamburg, died Wednesday, Oct. 31, 2018 at Stonegate Villa Health and Rehabilitation in Crossett. She was a native of Bastrop, La., and a retiree from RDM Manufacturing.
She was preceded in death by one son, Louis Douglas Norrell; her parents, Irvin and Effie Wallace-Taunton; one brother, Douglas Taunton; three sisters, Louise Knight, Pearl Jones, and Ocie Copeland.
She is survived by one grandson, Adam Norrell, of Atlanta, Ga.
Service was held Friday, Nov. 2 at 2 p.m. at Cromwell Funeral Home Chapel in Hamburg, with Brother Michael Griffith officiating. Active pallbearers were Jonathan Pannell, Shane Carpenter, Mike Bays, Dale Norrell, and Kenneth Box.  Burial was in Carlock Cemetery near Hamburg.