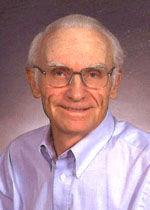 Larry D. Johnson, 75, of Hamburg, died Friday, Nov. 9, 2018.  He was a native of Monticello and a resident of Hamburg since 1966. He was a 1961 graduate of Drew Central High School, and he served in the Arkansas National Guard for six years. He owned LJ Land Leveling Company, and he worked for United States Soil Conservation, now N.R.C.S., for 20 years.
He was preceded in death by his parents, P.D. and Mary Frances Slocum Johnson.
He is survived by his wife of 55 years, LaWanda Carter Johnson of Hamburg; his children, Janay Johnson Jacks of Hamburg and Paul Johnson and wife, Nilia, of Monticello; and two grandsons.
Funeral services were planned for 2 p.m. Tuesday, Nov. 13 at First Baptist Church with Dr. Bobby Pennington officiating and burial in Ladelle Cemetery.
Pallbearers are Bobby Ray Harper, Carol Ross, Noel Dean McGilton, Alan Davis, Harold McManus, and Ralph Harrison. Memorials may be made to First Baptist Church, PO Box 352, Hamburg, AR 71646 or to Ladelle Cemetery Association, 142 Deal Lane, Monticello, AR 71655. 
Funeral arrangements were under the direction of Jones-Hartshorn Funeral Home.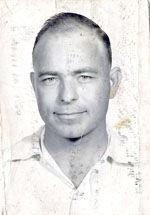 Edward "Ed" Charles Streeter, 90, of Crossett, died Tuesday, Nov. 6, 2018 at Stonegate Villa Health and Rehabilitation. He was a native of Snyder and lifelong resident of Crossett, a retiree of G-P Plywood Mill, and of the Baptist faith.
He was preceded in death by his wife, Jewel Trantham Streeter; one son, Michael Streeter; five brothers, Buddy, V.L., Author, Floyd and Lee Streeter; and three sisters, Sue Burch, Emma Nelms, and Ethel Pruitt.
He is survived by four sons, Charlie A. Streeter of Crossett, Roy Edward Streeter of Hamburg, Lamar E. Streeter, wife Stacy Murphy, of Magnolia, and Anthony C. Streeter of Conway; two daughters, Sonya Streeter of Hamburg and Michelle Stephenson, husband Jason, of Crossett; one brother, Wesley Streeter, wife Frances, of Sterlington, La.; one sister Johnnie Morrow of McRae; 18 grandchildren; 12 great-grandchildren; and three great-great grandchildren.
Graveside service was Friday, Nov. 9 at 3 p.m. at Trafalgar Cemetery in Snyder with Harold Pruitt officiating. Active pallbearers were Roy Streeter, Lamar Streeter, Roy W. Murphy, Justin Wooley, and Jason Stephenson.
Arrangements were under the direction of Cromwell Funeral Home.
Marshall Fred Thompson Jr., 77, of Lake Village, formerly of Crossett, died Nov. 6, 2018 surrounded by family.
He was born Aug. 23, 1941, in Crossett. He was a Navy veteran, studied forestry at Monticello
A&M, and was a retired engineer from the railroad. While working on the railroad, he was an AD&N track supervisor, a brakeman, and a local engineer.
He was preceded in death by his parents, Marshall Fred Thompson and Annabelle White Thompson; and his wife, Nancy Thompson.
He is survived by two brothers, Larry W. Thompson of Crossett and Dennis L. (Ellen) Thompson of Hensley; seven children, Debbie (Bruce) Sharp of Crossett, Shelly (Jim) Diestel of Fort Worth, Texas, Vicki Dougan of Sarasota, Cindy Knight of Hamburg, Donna (Ronnie) Anderson of Paron, Lisa (Bruce) Brown of Monticello, and Jimmy Clay (Beth) Knight of Sheridan; 26 grandchildren and 18 great-grandchildren.
A Celebration of his life was held at 2 p.m. Saturday, Nov. 10 at Crossroads Cemetery.
In lieu of flowers, the family requests donations or memorials be made to the charity of one's choice in memory of Marshall Fred Thompson Jr.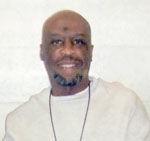 Wayne Edward Williams Sr., 65, of Milwaukee, Wis., died Tuesday, Nov. 7, 2018. He was a native of Crossett and Hamburg, a carpenter, and of the Baptist Faith.
He was preceded in death by his parents, James Henry Williams and Clara Mae Gilbert-Williams; two brothers, Ronald and Rance Williams; and two sisters, Carol Ann Williams-Hubbard and Carla Williams-Green.
He is survived by seven sons, Wayne E. Williams Jr. of Bearden, Thomas Williams, wife LaTisha, of Hamburg, Curtis Williams, wife Abigail, of Cabot, Jeffrey Williams, wife Angel, of Hamburg, Marques Williams, wife Angel, of Monroe, LA., Justin Williams of Manhattan, Kan., and Skyler Williams of Springdale; one daughter, Archie Williams-Brown of Meridian, Miss.; two sisters, Kayleen Walker of Ft. Worth, Texas, and Consandra Wright of Milwaukee; 13 grandchildren; and nine great-grandchildren.
Services will be Friday, Nov. 16 at 11 a.m. at Phillip Grove Baptist Church in Hamburg with Rev. Murlee Carter officiating.
Active pallbearers are Daniel Williams, Antuwan Williams, Raeshun Williams, Devon Williams, Jairus Brown, and Terry Gilliam.  Honorary pallbearers are members of the Hamburg High School Class of 1971.
Burial will be in Phillip Grove Cemetery under the direction of Cromwell Funeral Home.
Viewing will be held Thursday, Nov. 15 from 1 p.m. to 5 p.m. at the funeral home.