Melvin "John Henry" Bowers, 80, of Beekman, La., died Wednesday, Nov. 4, 2020, at Ochsner Louisiana State University Health Center in Shreveport. He was born Feb. 16, 1940, in Empire, La., was of the Catholic faith, and was a resident of Beekman for the last 21 years. He was a commercial fisherman his entire life.
He was preceded in death by his parents, David and Annette Buras Bowers.
Survivors include his wife of 58 years, Nelwyn Buras Bowers; one son, John Bowers of Beekman; one daughter, Nell Lynette Landry and husband, Scott, of Minden, La.; two grandchildren; and two great-grandchildren.
A celebration of life service was held at 2 p.m. Sunday, Nov. 8 at Medders Funeral Home Chapel with Bro. Taylor Freeland officiating and followed by burial in Stevenson Cemetery.
In lieu of flowers, donations may be made to River Cities Humane Society For Cats.
Darlene R. Harper, 86, of Crossett, died Thursday, Nov. 5, 2020, at her home. She was born Aug. 19, 1934, in Arlington, Wash., and attended First Baptist Church of Crossett.
She was preceded in death by her parents, David and Ruah Helms; her husband of 52 years, Delwyn "Dutch" Harper; and one son, Scott Alan Harper.
She is survived by one daughter, Sheri Brooks (Jim) of Crossett; two sons, David Harper (Sue) of Gales Ferry, Con., and Brett Harper (Rebecca) of Haskell, Okla.; one sister, Barbara Lester of Norman, Okla.; 12 grandchildren; 26 great-grandchildren; and two great-great-grandchildren.
A graveside service was held at 2 p.m. Monday, Nov. 9 in Pinewood Memorial Park in Crossett with Bro. Jamie Staley officiating and under the direction of Medders Funeral Home.
In lieu of flowers donations may be sent to a charity of one's choice.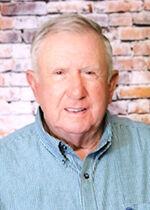 Teddy Hickman, 80, of Hamburg, died Friday, Nov. 6, 2020, at his home. He was a native of Bradley County and a resident of Hamburg for over 65 years. 
He graduated from Hamburg High School in 1957 and was a veteran of the United States Army. He served as a deputy sheriff in Ashley County for over three years and worked for Mississippi River Transmission Corporation and CenterPoint Energy for over 30 years. 
He was a member of Calvary Missionary Baptist Church.
He helped start the youth baseball program in Hamburg and was a major contributor to starting the girls softball program in Hamburg. He served as a coach for many years. 
The Hamburg Area Chamber of Commerce named him the Man of the Year in 2013.
He was preceded in death by his parents, Charlie and Katie Frisby Hickman; one brother, Eddie Charles Hickman; and one sister-in-law, Treva Hickman.
He is survived by his wife of 53 years, Linda White Hickman of Hamburg; one son, Todd Hickman of Hamburg; one daughter, Sharon Hickman of Hamburg; three grandchildren; and one brother-in-law, Cecil White of Crossett.
Funeral services were held at 2 p.m. Sunday, Nov. 8 in Promise Land Cemetery Pavilion with Bro. Joseph Pemberton, Bro. Joey Meredith and Bro. Richard West officiating. Burial was in Promise Land Cemetery.
Pallbearers were Kelly Joe Mormon, Josh Pollock, Randy Roberts, Jimmy Pennington, Stan Craig, Michael Jeffers, Jim Moffatt, and Eric Montgomery. 
Honorary pallbearers were Larry Smith, Steve Cypert, Ralph Parker, Dewey "Scutter" Kilcrease, the Men of Calvary Missionary Baptist Church, and all former employees of Mississippi River Transmission Corporation.
Memorials may be sent to Hamburg High School Honors Scholarship Fund, PO Box 30, Hamburg, AR 71646. 
Funeral arrangements were under the direction of Jones-Hartshorn Funeral Home.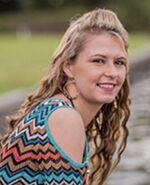 Hollie Lynn Johnson, 34, of Wisner, La., died Sunday, Nov. 1, 2020, at St. Francis Medical Center in Monroe, La. She was a native of Lake Village but was raised in Hamburg. She was a caregiver and a member of Chase Pentecostal Church in Chase, La.
She was preceded in death by her father, Michael Patrick Johnson, and one brother, Patrick Wayne Johnson. 
She is survived by one son, Kolton Michael Harris of Wisner; one daughter, Layla Lynn Smith of Winnsboro, La.; her mother, Shirley Edwards of Lake Village; her step-mother, Christy Johnson of Monticello; two brothers, Jerry Johnson and Christopher Johnson, wife Nakita, both of Lake Village; three sisters, Tiffany Hill, husband James, of Jonesboro, Destiny Johnson of Paragould, and Cheyenne Johnson of Monticello; and her maternal grandfather, James Carpenter of Hamburg.
Graveside service was held Saturday, Nov. 7 at 11 a.m. in Judson Cemetery under the direction of Cromwell Funeral Home with Bro. Billy Martin officiating. 
Honorary pallbearers were Jerry Johnson, Christopher Johnson, Shane Harris, Slade Smith, Cory Watson, and Jason Walker.
Alicia Kay Liles, 39, of Crossett, died Tuesday, Nov. 3, 2020, at Baptist Health Center in Little Rock. She was born Feb. 5, 1981, 
She was a former resident of Monticello and Ruston, La., a 1999 graduate of Crossett High School, and a graduate of Rasmussen Online College where she earned an associate degree in medical coding. She worked at Ashley County Medical Center in Crossett for the last 12 years.
She was preceded in death by her father, Jimmy Lee Ross.
Survivors include her husband of 18 years, Jonathan Liles of Crossett; three children, Noah Liles, Abigail Liles, and Sophia Liles, all of Crossett; her mother, Debbie Carter Ross of Crossett; and her grandmother, Allene Carter of Crossett.
A memorial service was held at 6 p.m. Monday, Nov. 9 at Medders Funeral Home with Bro. Joey Johnson officiating.
Martha Kate (Franklin) Noble, endearingly known to friends and family as "The Little One", "Kate Bug", and "Momma Domma" passed away peacefully on October 24, 2020 at NPMC.
Kate was born on January 12, 1936 in Star City, Arkansas, the daughter of Frank Hundley Franklin and Maude (Tucker) Franklin of Hamburg Arkansas. She grew up in Hamburg, and graduated in 1953 with honors. She played in the band and managed sports teams. She also played music for the Methodist Church. At Arkansas A&M in Monticello she worked for KHBM radio as program director, and had a talk show. Moving in 1956 to Pine Bluff, she worked in advertising for Sears. She volunteered at Edgewood School for the PTA and Cub Scouts.
Always excited to move, she lived in Atlanta, Monticello, Pine Bluff, Jonesboro, Little Rock, Chicago, Dallas and Kansas City. For her business career of 32 year, she was Office Manager and Regional Sales Manager for World Book-Childcraft.
She enjoyed many trips to Canada, Hawaii, Mexico and all the Caribbean, before retiring in the Lake Hamilton area of Hot Springs, where during the "Summer of '72" she taught 17 kids to waterski, although she could not swim nor ski.
Years later, she enjoyed driving her barge with a group of gal-pals called the "T.N.T.'s". They all wore tiaras on the barge. She was independent, and had no fear. Her favorite hobby was "Big Time" shopping with her granddaughters.
Kate loved her two children, three grandchildren, two great grandchildren, friends and Siamese cats. Her body has left all who knew her, but her legacy remains. From Oaklawn to the Razorbacks and creating generations of family memories, Mother Kate's spark for life will be forever felt. She would take you on a walk down memory lane or a climb up North Mountain. She shared kitchen table stories and traditions, and would leave everyone laughing, always keeping the joy of family at the center of her life. 
Kate is survived by husband Leslie Carrol Noble, son Mark Allen Noble and wife Patty of Sherman, Texas, daughter Jane Ann and husband Captain Lorne Martin of Bellingham, Washington. Also survived by grandchildren Amber (Noble) Byrd and husband Sean of Atlanta, Georgia, Caroline Martin of Portland, Oregon, and Captain Spencer Martin of Ashland, Oregon, great-granddaughters Reagan Noble-Pruitt of Atlanta and Presley Bryson of McKinney. She is also survived by sister Jane and husband John Hunter Buatt of Bastrop, Louisiana, niece Natalie Poche' and husband Jimmy of Youngsville, Louisiana, nephew Hunter Buatt and wife Cathy of Collierville, Tennessee, as well as three grandnieces and one grandnephew.
A special appreciation to Myra Young for four dedicated years of caregiving and love, and to the Kindred Hospice Care Team. Should you choose, a memorial could be sent to Trinity Church Hot Springs, your local church or Humane Society. Cremation care by Davis-Smith Funeral Home.
A celebration of Kate's life will be held in 2021 on Lake Hamilton.
Cremation care was provided by Davis-Smith Funeral Home.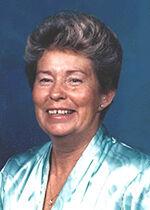 Martha Louise Higginbotham Pelton, 84, of Hamburg was born January 22, 1936, and appropriately passed on to Heaven at 11 a.m. on Sunday morning, November 8, 2020. 
Known to all as "Louise," she attended Hamburg High School and, after graduating, attended Cosmetology school in Little Rock.  She worked as a Cosmetologist in Little Rock for 18 years. In that time, she married Tommy Peebles and had a daughter, Kimberly "Kim," on November 25, 1957.  Tommy and Louise were estranged in 1970.
She met Larry Pelton in 1974, and they were married on May 9, 1976 after Kim's graduation.  Louise and Kim then moved to Memphis.  She opened a Beauty shop, House of Venus, in Memphis, which she operated for three years.  She then began building electronic equipment on the kitchen table at night that was designed by her husband, Larry.  Being a People Person, her only complaint was that "those things won't talk to me."  As the business progressed, she started hiring and training assembly people.  She designed the assembly systems and procedures as necessary and after she had more than a hundred people trained, she wanted "to be fired so I can do other things" that interested her. She was so obliged.
Louise was born and raised in a family of devout Christians and was Born Again at an early age.  She was one of nine siblings.  She boldly and eagerly told all that she met about Jesus and the Love of God throughout her life.  She led many, including her husband, Larry, to Jesus.  The Lord blessed her and Larry in many absolutely miraculous ways throughout her life and allowed them to be helpful to, and sometimes instrumental in, establishing Church and Ministries in the United States and Mexico.
Her favorite memory is when the Lord actually spoke to her.  She had designed a home on Walnut Grove Lake in Cordova, Tennessee.  The home was started in a time when interest rates were reasonable with a provision that the construction loan would become the final mortgage in one year.  When the year was almost up, the interest rate had soared to 19%, making the house seemingly totally unaffordable. Louise was washing the windows on the house in order to reduce expenses as much as possible.  She was tearfully praying and washing when the Lord spoke to her directly for the only time in her life.  He said, "This is My house for My ministry and I will make it so.  Be not troubled child".  She was so excited, she called Larry home to share the experience.  Exactly as promised, the funds became available to completely pay for the house within a week – the time the house would have been taken by the bank. The house became the gathering place for the youth ministry of the Church and other Church functions.  There were many times the Lord used the home for His purposes, including Bible studies followed by pool parties in the dead of winter under a plastic air dome.  She would tell of this and other miracles when giving her testimony to others.
The thing that Louise most enjoyed was gardening.  She created beautiful gardens wherever she lived, including Pelton Place B&B and Restaurant, lush, tropical gardens in Mexico and a domed greenhouse in Eudora that produced bananas, tropical fruit and vegetables year-round.  She would say that her ambition was "to be a #1 Master Gardener in service to the Lord in Heaven".
Louise was a prolific artist as she had the genius of thinking in three-dimensional pictures. She always prided herself as having "Good Common Sense."  She created paintings, murals, artistic exterior features such as Grecian columns, stone walls with waterfalls, stone and concrete garden enhancements and concrete statuary.  She enhanced interiors with huge murals, paintings and unique furnishings.  She designed and created her multiple homes and gardens in Memphis, Panama City Beach, the Florida Keys, the "Pelton Place" bed and breakfast mansion in Cherokee Village, Arkansas, the mountains near Guadalajara, Mexico, on the ocean in Banderas Bay near Puerto Vallarta, Mexico, Eudora and Hamburg. 
She will always be Loved and remembered as a loving Mother, Wife, Soul Mate, and child of God.
She had a very young grandson, Zach Wilkerson of Waterford, Mississippi; her parents, Gaston & Janie Venters Higginbotham; three brothers, Lavon "Slick" Higginbotham, Ralph "Pete" Higginbotham and Frank "Bunk" Higginbotham all of Hamburg, who preceded her to their "Father's house of Many Mansions."
She is survived by her beloved husband of 44 years, Larry Pelton of Hamburg; her daughter, Kim Wilkerson and husband, Shorty, of Waterford, Mississippi; her step-daughter, Lauri Phillips and husband, Brad, of Phoenix, Arizona; her step-son, Larry Pelton, Jr., of Germantown, Tennessee; three grandchildren, Rachel Billingsby of Waterford, Mississippi, Brittany Phillips and Bonnie Phillips, both of Phoenix, Arizona; three great-grandchildren, Kilee, Stevie and Booker all of Waterford, Mississippi; two brothers, James Higginbotham and wife, Bobbie, and Norman Higginbotham and wife, Merlyn, all of Hamburg; three sisters, Annie Jo Smith of Crossett, Betty Eubanks and Margaret Riley both of Hamburg.
Funeral services are 2 p.m., Friday, November 13, 2020 at the Promise Land Cemetery Pavilion with Rev. Steve Haney and Rev. Steve Jacks officiating.  Burial will be in the Promise Land Cemetery.  Honorary pallbearers are Keith Gifford, Frank Higginbotham, Harold Glenn Smith, Brad Phillips, Ervin White, Jr., and David Streeter.  Memorials may be made to the Promise Land Cemetery Association, c/o Lindsey Brooks, 427 Ashley Road 70, Hamburg, AR  71646.  Funeral arrangements are under the direction of Jones-Hartshorn Funeral Home of Hamburg, Arkansas. Online guestbook, www.jones-hartshorn.com.
Stephanie Annette Pippen, age 46 of Crossett, died Wednesday, Oct. 21, 2020. She was born Aug. 29, 1974 in Mobile, Ala. She was a boom truck driver with Midwest Missouri Contractors and she was a Christian.
She was preceded in death by her biological dad, Steven Studlar; her adopted father, William "Steve" Bardin; one daughter, Ashley Raye Tucker; her mother-in-law, Vera Salewki; her father-in-law, Raymond Pippen and wife, Debbie; and two sisters-in-law, Louise and Ela Pippen.
Survivors include her husband, Larry Pippen; five daughters, Ashley Tucker (Erik Wheeless), Sarah Studlar, Nikki Pippen (Abney), all of Crossett, Cheyenne Smith (Jeff) of Monticello, and Destiny McGilton (C.J.) of Hamburg; her mother, Tonya Evans-Woolf (Dan) of Wilmer, Ala.; two brothers, Heath Bardin (Sonni) of Brandon, Miss., and Rodney Bardin (Tina) of Crossett; three sisters, Misty Bardin-Prewett (Phillip) of El Dorado, Dana Bardin-Jones (Billy) of Jackson, Miss., and Heather Bohler (Eric) of Racine, Wis.; and 12 grandchildren.
Funeral services were held at 2 p.m. Saturday, Oct. 24 at Jones Funeral Home with Delouise and Willis Doss officiating.
Pallbearers were Cody Pippen, Josh Pippen, David-Dizzi Armstrong, C.J. McGilton, James Ray Pippen, and Rodney Bardin.
Honorary pallbearers were Mike Matthews, Jerry Terrell, Chris Cook, Jimmy Cook, Jeremy Pippen, Erik Wheeless, and Blaine Culp.
Burial was in Crossroads Cemetery.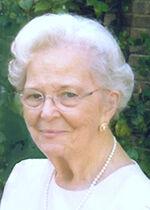 Rava Lee Taylor Reed, 94, of Hamburg, died Friday, Nov. 6, 2020. She was a native of the Hopewell community outside of El Dorado, a resident of Hamburg since 2008, and a former resident of El Dorado for many years. She was a graduate of Parkers Chapel High School. 
She and her husband were charter members of Trinity Baptist Church in El Dorado and she spent many years teaching three year olds in Sunday school. 
She was preceded in death by her husband, James C. Reed; her parents, J.O. and Ettie Mae Taylor; and two brothers, Jim Taylor and Lavon Taylor.
She is survived by two daughters, Lequieta Endel and husband, Bob, of Hackleburg, Ala., and Jamie Badertscher and husband, Doug, of Sarasota, Fla.; one sister, Syble Barker of El Dorado; three grandchildren; and four great-granddaughters.
Graveside services were held at 2 p.m. Tuesday, Nov. 10 in Arlington Memorial Park in El Dorado with Doug Badertscher officiating. 
Honorary pallbearers were Larry Taylor, Gary Don Taylor, Bruce Woolsey, Mike Shoup, Reed Endel, and Paul Badertscher.
Funeral arrangements were under the direction of Jones-Hartshorn Funeral Home.
Toney Glenn Strickland, 53, of Crossett, died at his home Tuesday, Nov. 3, 2020. He was born March 6, 1967, in Crossett. He attended Crossett public schools and remained a lifelong resident of Ashley County. He was a self-employed automobile mechanic.
He wass preceded in death by his father, Robert Strickland, and two brothers, Robert Lee and Gary Strickland.
He is survived by his wife of 31 years, Sherri Pennington Strickland of Crossett; two daughters, Kara Felkins and husband, Kyle, of Crossett and Kaitlynn "Alice" Strickland of Calion; one son, Troy Jenkins of Crossett; one step-daughter, Rikki Benton of Little Rock; his mother, Carolyn Bentley and step-father, Leon of Milo; two brothers, Robert Strickland Jr. of Monticello and Robert "Bubba" Kippen of Crossett; eight sisters, Ann Deason of El Dorado, Beverly Lutrell of Rogers, Jennifer Ramsey of Gravette, Tammy Naquin of Monticello, Robbie Jo Strickland of Greenville, Miss., Paula Veazey of Monticello, April Garcia of Mustang, Okla., and Misty Strickland of Lake Village; one granddaughter; and one step-granddaughter.
He wished to be cremated. Services to be held at a later date.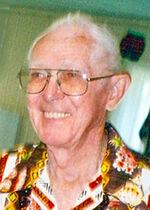 Frank Brown Thacker Jr., 96, died Wednesday, Nov. 4, 2020 at his home in Kaneohe, Hawaii. He was a native of Little Rock, a resident of Kaneohe, Hawaii for the last two years, and former resident of Fountain Hill for 24 years. 
He served 30 years in the US Air Force as a photo technician and lived much of his life in Arkansas and Washington State. He joined the fight of World War II in February, 1943 after his high school senior year was shortened to boost enlistments. He was part of the Normandy Air Offensive, plus battles in Northern France and the Ardennes Rhineland. During the 20 months he fought in Europe he earned the following awards: Belgian Fourragère, Distinguished Unit Badge, EAME Ribbon with both Silver and Bronze Stars. He also served two tours in Viet Nam. 
At times he belonged to more than 10 different Methodist churches across four states and assisted by printing bulletins, teaching Sunday school, or serving on the administrative board.
He worked with and taught ceramics in retirement.
He was preceded in death by his wife of 69 years, Marjorie Sawyer Thacker; his parents, Frank and Lucy Thacker; and one great-grandson, James Virgil Dew.
He is survived by three daughters, Anna "Looney" Thacker of Kaneohe, Hawaii; Vinita Carol Dew of Kirksville, Mo., and Dava Chrystola Zirnheld and husband, Jerome, of Toledo, Washington; one son, George Paul Thacker and wife Betty, of Darien, Con.; seven grandchildren; and seven great-grandchildren.
A memorial service will be at a later date. Funeral arrangements were under the direction of Jones-Hartshorn Funeral Home.