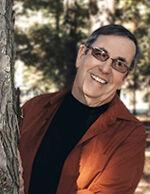 Willis Mark Doss, 72, of Crossett, died Monday, May 10, 2021. He was born in San Antonio, Texas, on Aug. 12, 1948, and graduated from Fountain Hill High School in 1966. He trained as a dental hygienist in the United States Air Force and served in Saigon traveling to orphanages applying his skills. He retired from Georgia Pacific after 44 years.
He was a Christian and together with his wife began the Victory Prison Ministries around 30 years ago, which covered five states and 93 facilities. 
He was preceded in death by his parents, R.B. and Charlene Willis Doss.
Survivors include his wife of 39 years, Delouise Banks Doss of Crossett; five children, Stephenie Booher and husband, Dan, of Eads, Tenn., Misti Prewett and husband, Philip, of El Dorado, Heath Bardin and wife, Sonni, of Brandon, Miss., Tracie Stanford and husband, Reid, of Grenada, Miss., and Marcus Doss of Brandon; three brothers, Glen Doss and wife, Mary, of Menifee, Calif., Dan Doss and wife, Michelle, of Round Rock, Texas, and Dale Doss and wife, Sonya, of Crossett; two sisters, Tina Tyler and husband, John, of East End and Lisa Rice and husband, Randy, of Sand Springs, Okla.; 20 grandchildren; and 11 great-grandchildren.
A celebration of life memorial service was held at 3 p.m. Friday, May 14, at Medders Funeral Home with Bro. Dale Doss and Bro. Reid Stanford officiating. 
In lieu of flowers, donations may be sent in his honor to St. Jude Children's Research Hospital, 501 St. Jude Place, Memphis TN 38105 (1-800-805-5856).
Mary Beth Edgar, age 85 of Bossier City, La., died Friday, May 14, 2021 at her home. She was a native of Crossett, a homemaker, and a member of South Main Baptist Church in Crossett.
She was preceded in death by her husband of 67 years, Jimmie "Bud" Edgar; her parents, William Dewey Barnett and Rosalie Blissett-Barnett; three brothers, Fred Harland, William Cordell, and Raymond Smith Barnett; and two sisters, Mamie Nugent and Johnie Mae Bostic.
She is survived by two sons, Norman Keith Edgar and Marty Wayne Edgar (Kathy), both of Crossett; two daughters, Jimmie Ann Norwood (Ron) of Bossier City and Sheila Beth Peddy (John) of Crossett; two sisters, Inez Bell and Hazel Townsend, both of Crossett; nine grandchildren; and eight great-grandchildren.
Service was held Monday at 1 p.m. at South Main Baptist Church with Bro. Lyle Hern officiating. 
Pallbearers were Noah Norwood, Jeremy Norwood, Jamie Norwood, Adam Edgar, Paul Edgar, Chris Sivils, Allen Bates, and Roger Andrews. 
Burial was in Arkadelphia Cemetery.
Arrangements were by Cromwell Funeral Home.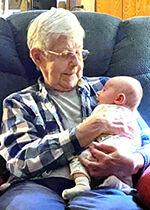 Brenda Stell Hollis Graham, 79, native and lifelong resident of Hamburg, died Sunday, May 16, 2021, at her residence. She was a 1959 graduate of Hamburg High School and worked for the City of Hamburg for over 25 years, the last 13 years as the city clerk/treasurer. 
She was a past member of the Arkansas City Clerks, Treasurers Association, having served one term as district director. She was a member of the International Institute of Municipal Clerks, and through educational programs, she achieved the designation of certified municipal clerk. She also served on the Advisory Council of the Arkansas Municipal League for six years.
She was a member of Calvary Missionary Baptist Church.
She was preceded in death by her father, Benson Dewitt Stell, and her mother, Vera Ross Stell Smith.
She is survived by one son, Tim Hollis of Hamburg; one daughter, Meredith Hollis Hayden of Hamburg; one brother, Van Stell and wife, Theresa, of Branson, Mo.; five grandchildren; and one great-grandson.
Graveside services were held at 10 a.m. Tuesday, May 18 in Hamburg Cemetery with Bro. Ray Woods and Stephen Dumas officiating. Burial was in Hamburg Cemetery.
Pallbearers were Butch Hill, Stephen Dumas, Brian Slaughter, Grant Evans, Daniel Livingston, and Mitchell Deal.
In lieu of flowers, memorials may be sent to Hamburg Volunteer Fire Department, 1221 N. Main Street, Hamburg, AR 71646. 
Funeral arrangements were under the direction of Jones-Hartshorn Funeral Home.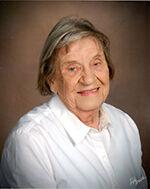 Johnnye Louise (Lake) Gray, 92, passed away peacefully with family at her side on Thursday, May 13, 2021. She was born February 1, 1929 to Allen D. and Lucy Lake in Meroney, Arkansas and was the eldest of three children. 
Johnnye graduated from Pine Bluff High School, Pine Bluff, Arkansas, in 1948. She wed her husband of sixty-four years, Clyde E. Gray (also of Pine Bluff), in 1950 while he was serving with the U.S. Army.  Johnnye became a mother and homemaker following Clyde's return from a tour of duty in occupied Germany during the Korean War.  She fulfilled her service as a military spouse at  Ft. Benning, Georgia before returning home to Arkansas in 1964 to continue with the raising of her family of four sons.
Johnnye was an active member of the First United Methodist Churches of Pine Bluff and of Crossett, Arkansas where she developed many personal and lifelong relationships.  Her devotion to the care of others along with her combined skills of sewing, knitting, and preparation of hearty meals for large gatherings were among her regularly recognized and appreciated attributes within her church family. 
Johnnye extended her care and charities of service to multiple children and families of the Pine Bluff community.  She devoted many years to the provision of a nurturing daycare service for local children that she cultivated within her own home.  
She was also well-recognized among a variety of community youth organizations (churches, schools, and sports teams alike), both as a direct volunteer and indirectly by her tireless assistance with transportation and other supplemental support for children and families in her neighborhood.  
In her later years, she continued to foster her fellowship with community members and family by making personalized greeting cards from the comfort of her home. 
Johnnye is survived by her four sons and their wives, Glenn (Reba) Gray, Brian (Mimi) Gray, Charles (Susan) Gray, and Robert (Laura) Gray; eight grandchildren, Ashley (Robert) Pugh, Mark (Ashley) Gray, Jodie Gray, Casey (Michael) Gray, Madison Gray, Parker Gray, Patrick Gray, Amanda Gray; two great-grandchildren Jackson Gray and Thomas Pugh; and a sister, Charles Ann Stewart.  Johnnye was preceded in death by her husband Clyde, her parents and her younger sister, Nancy Jane Teeter.
Funeral services were held graveside at Graceland Cemetery in Pine Bluff on Saturday, May 15, 2021 at 2:30 PM with the Reverend Bryan Diffee and Brother Matt Daniels of First United Methodist Churches officiating.   The family received friends at Ralph Robinson Funeral Home in Pine Bluff from 1:00-2:00 PM prior to the service.
Lottie Elizabeth Cobbs Rainwater, formerly of Brinkley, El Dorado, Hot Springs, and Little Rock, died May 14, 2021, in Crossett. She was born on Aug. 29, 1923, and graduated from Brinkley High School before attending Arkansas State Teachers' College. She spent most of her adult life as a homemaker.
She was preceded in death by her parents, Paul Haskins Cobbs and Clara Beatrice Cobbs; three brothers, Paul Bernard Cobbs, John William Cobbs, and Edward M. Cobbs; and one son, James Allan Rainwater.  
She is survived by one daughter, Judy Brooks (Ronnie) of Austin, Texas; one son, Paul S. Rainwater (Sue) of Crossett; four grandsons; and nine great-grandchildren.
Arrangements were under the direction of Medders Funeral Home. No services are planned at this time.
Susie Mae Reed, age 58 of Crossett, died Sunday, May 9, 2021 at Barnes-Jewish Hospital in St. Louis, Mo. She was a native of Thebes, an employee of Georgia Pacific Paper Mill, and a member of Westside Church of Christ.
She was preceded in death by her parents, Willie and Fannie Grayson-Curtis; one brother, Billy Joe Curtis; and one sister, Mabelean Curtis.
She is survived by her husband of 28 years, John Reed; one son, Mariano Reed (LaSarah) of Conway; three stepsons, Redo Reed (Sheila) of Little Rock, and Marcelino Reed and Antonio Reed, both of Crossett; three stepdaughters, Colitho Green (Jimmy), Taffany Hampton (David), both of Crossett, and Anna Brown (DeMonte) of McKinney, Texas; four brothers, Herman Curtis (Henrietta) of Montrose, Roy Curtis (Shelia) of Crossett, Troy Curtis (Margaret) of Kansas City, Mo., and Terry Curtis of Baton Rouge, La.; three sisters, Bernice Sharp of Rockford, Ill., Mattie Hardway (Joe) of Memphis, Tenn., and Mary Curtis of Crossett; and one grandchild.
Graveside service was Saturday, May 15 at 1 p.m. in Westview Cemetery with Pastor Curtis Jackson officiating. 
Pallbearers were Raymond Clark, Brian Miles, William Simmons, George Brown, Justin Austin, and Jewel Brown. 
Honorary pallbearers were Anthony Curtis, Jermaine Curtis, Eddie Mitchell, Jesse Williams, and Marcus Williams.
Funeral arrangements were by Cromwell Funeral Home.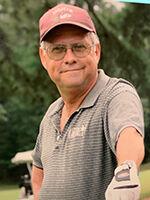 Darrell Ray Wise, age 73, of Crossett, died May 8, 2021 in his home while surrounded by his family. He was born Aug. 14, 1947 in Monroe, La. He served in the United States Army as a staff sergeant and retired after 41 years as an E&I technician for Georgia Pacific. He was Senior Champ at Prairie Country Club for many years.
He was preceded in death by his parents, Terrell and Iris Wise, and one infant brother, Roger Wise.
Survivors include his wife of 52 years, Elsie Mae Wise; one son, Tracy Wise of Mount Ida; one daughter, Paula Netherland of Oak Point, Texas; one brother, Terry Wise of Crossett; and four grandchildren.
Funeral services were held at 11 a.m. Friday, May 14 at Pine Street Church of Christ in Crossett with Bro. Jerry Martin officiating. Burial was in Crossroads Cemetery under the direction of Jones Funeral Home.
Pallbearers were Danny Barton, Glenn Jones, Tommy Pahal, Bill Rawls, Wade Smith, and Royce Young. 
Honorary pallbearers were Rusty Atchison, John David Carter, Edgar Chesser, and Dickie Gulledge.
In lieu of flowers, donations may be sent to Children's Homes, 5515 Walcott Road, Paragould, AR  72450 (www.childrenshomes.org/donate) or to St. Jude Children's Research Hospital, 501 St. Jude Place, Memphis, TN  38105 (www.stjude.org/donate).