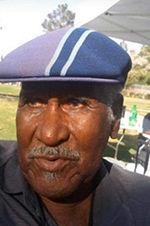 Ben Chandler, 91, of Lake Elsinore, Calif., died Jan. 13, 2020, at his home surrounded by loved ones. He was a native of Hamburg and worked for a construction company over 40 years before becoming self-employed doing construction and handiwork. 
He was preceded in death by his mother, Zebbie Walker, and two sisters, Doris Griggs and Louise Ware.
He is survived by seven children, Benny Chandler, Angelice (Ernest) Wilson, Claudette (James Jr.) Ellis, Margie (Dwayne) Voundy, Ben Chandler Jr., Lisa (Harvey) Williams, Zona "CeCe" (Victor Sr.) Torres, and Carol Johnson; 24 grandchildren; 39 great-grandchildren; and one great-great grandchild.
Funeral service was held Jan. 31, at T.R.U.E Life of Elsinore Ministries in Lake Elsinore with Rev. Ernest Wilson officiating. Burial was in Lake Elsinore Cemetery under the direction of Tilman Mortuary of Riverside, Calif.
Joe "Jody" LaValle Haney, 59, of Crossett, died at his home Friday, March 13, 2020. He was born July 9, 1960, was a lifelong resident of Crossett, and was a member of the CHS class of 1978. He and his wife opened and operated Belt-Pro Sales and Service.
He was preceded in death by his parents, Billy Joe and Norma Ray "Sunny" Haney. 
Survivors include his wife of 37 years, Patsy Haney of Crossett; one daughter, Erin Grubbs and husband, Trey of Crossett; and one grandson.
A celebration of life service was held at 10 a.m. Monday, March 16 at the Medders Funeral Home Chapel in Crossett.
In lieu of flowers, donations may be sent to Volunteers of the Crossett City Pound.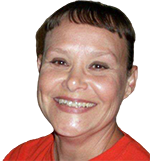 Barbara Jean Johnson-Lowery, 59, of Hamburg, died Wednesday, March 11, 2020 at Baptist Health Medical Center in Little Rock surrounded by her family. She was born in Crossett and lived in Hamburg most of her life. She was a retired forklift driver for Hood Packaging after serving 19 years and was a member of Church of Jesus Christ of Latter Day Saints.
She was preceded in death by one daughter, Brandy Lynne Wright; her father, Fulton Dewain Johnson; and two brothers, Michael Patrick and Tommy Eugene Johnson.
She is survived by her husband of 11 years, Arthur Lowery; two sons, Jason Johnson, wife Joy, of Monticello and Devon Lowery, wife Sarah, of Tyler, Texas; three daughters, Charly McKelvey, husband Jonathan, of Hamburg, Pamala Dockery, husband Ed, of Friendsville, Tenn., and Tamala Soelburg, husband Brent, of Idaho Falls, Idaho; her mother, Dorthy Johnson of Hamburg; three brothers, Danny Johnson, Eddie Johnson, wife Judy, and Rodney Johnson, all of Hamburg; one sister, Julie Coulter, husband Ronny, of Hamburg; 21 grandchildren; and two great-grandchildren.
Funeral service were held Sunday, March 15 at 2 p.m. at Cromwell Funeral Home chapel with Brother Arlan Richards officiating. 
Active pallbearers were William Lowery, Kenny Ray Carpenter, Brent Soelburg, Shawn Bates, Josh Smith, and Neal Elton.
Honorary pallbearers were Ronnie Wright, Clayton Price, and Kayton Price.
Burial was in Hamburg Cemetery and under the direction of Cromwell Funeral Home in Hamburg.