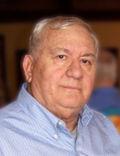 Fred Hipp Sr., 79, of Crossett, died Wednesday, Feb. 28, 2018, at his home. He was born in West Point, AR Sept. 24, 1938, and graduated from Fountain Hill High School in 1956.
He served four years in the United States Air Force and worked for Georgia Pacific until he retired after 36 years employment. He held the position of chief shop steward of Local 369; coached soccer, baseball, and softball for many years; and was a Baptist.
He was preceded in death by his parents, Benjamin "Bud" and Maggie Mae Swain Hipp; one son, Herbie Hipp; two brothers, J.W. Hipp and Herbert Hipp; and four sisters, Doris Ballard, Madeline Fricke, Marilyn Sides, and Helen Denson.
He is survived by his wife of 47 years, Pamela J. Hipp of Crossett; three sons, Harlan Hipp and wife, Luz, of Crossett, Howard Hipp of Pine Bluff, and Freddy Hipp and wife, Jeanne, also of Crossett; four brothers, Ben "Bo" Hipp and wife, Marilyn, of Queen City, Texas, Joe Hipp and wife, Lucille, of Reklaw, Texas, Pat Hipp and wife, Annette, of Jonesville, La., and Billy Hipp and wife, Elaine, of Queen City; six grandchildren; and one great-grandchild.
A funeral service was held at 10 a.m. Saturday, March 3 at Medders Funeral Home Chapel with Bro. Keith Rose and Pat Hipp officiating followed by burial in Pinewood Memorial Park under the direction of Medders Funeral Home.
Pallbearers were Mike Harris, Frankie Carter, Sam Perez, Hank Brason, and Mike Matthews. Honorary pallbearers were Hank Via, Dewayne Beard, James Land, Lexie Courson, and J.D. White.

Austyn Elise Hogan, precious baby daughter of Eric and Tyler Hogan of McGehee, AR was born into the arms of Angels on February 26, 2018 at Delta Memorial Hospital in Dumas, Arkansas.  She was born at 33 weeks, weighed 4 lbs. 7 ozs. and was 17 ½ inches long. Austyn was so loved, she came into this world too soon and was taken too soon. Our loss was Heaven's gain.  
Other than her parents, Austyn is survived by her big brothers, Gray and Emmett of McGehee, AR; maternal grandparents, Chris and Bridget Gill of McGehee, AR; paternal grandparents, Fred and Beth Hogan of Hamburg, AR; maternal great-grandparents, Jake and Starr Kemp of McGehee, AR and Gary Turner of Pine Bluff, AR;  paternal great-grandparents, Merle Hogan and Angie Bradshaw of Hamburg, AR; aunts and uncles, Garrett and Cheyenne Clavet of McGehee, AR, Evan and Lindsey Hogan of Hamburg, AR and Mallory Clavet of Monticello, AR; cousins, Barrett Clavet, Ainsley Hogan and Will Hogan. Austyn was greeted in Heaven by her uncles, Blake and Bradley Kemp and great-grandfathers, Huey Bradshaw and Julian Hogan.  
Visitation was held 5-7pm Monday, March 5, 2018 at Griffin-Culpepper Funeral Service in McGehee, AR. Graveside services were held at 2:00pm Tuesday, March 6, 2018 at McGehee Cemetery in McGehee, AR with Rev. Reggie Russell officiating. Memorials may be made to Paws and Claws Humane Society of McGehee, P.O. Box 975, McGehee, AR 71654. Arrangements made by Griffin-Culpepper Funeral Service of McGehee, AR. On-line guest book may be signed at www.griffinculpepper.com.
James Johnson, 59, of Crossett, formerly of Little Rock, died Friday, March 2, 2018, at Ashley County Medical Center. He was born Dec. 22, 1958, in Richmond, Calif., and was a Baptist. He was a former professional bowler.
He was preceded in death by his parents, John D. and Pearl Iree Beale Johnson.
Survivors include his wife, Deborah Diane Johnson of Crossett; one son, James D. Johnson Jr. of Little Rock; one daughter, Jacqueline Candelaria of Maumelle; and several grandchildren.
There will be no services held at this time.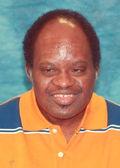 James William Payne Jr., 47, of Dermott, died Thursday, March 1, 2018. He was a native of Portland and a resident of Dermott for the past 40 years. He was a 1989 graduate of Dermott High School, and he attended the C.B. King School in Arkansas City. He was also a member of Brown Temple #2 Church in Portland.
He was preceded in death by his grandparents, Dorothy Carolina, Elizabeth McCoy and L.P. Bethane.
He is survived by his parents, James Sr. and Linda Bethane Payne of Dermott; one brother, Greg Payne and wife, Mieisha, of Warren; four sisters, Lois White, Jennifer Hall and Jacqueline Lowe all of Dermott and Roschell Booker and husband, Anthony, of Hawaii; his grandmother, Roberta Bethane of Houston, Texas; and his grandfather, James Payne I, of Illinois.
Funeral services are at 11 a.m. Saturday, March 10 at Brown Temple #2 Church with Rev. Walter Witherspoon Jr. officiating. Burial will be in Evergreen Cemetery in Boydell.
Pallbearers are Jamal Bethane, Eddie Madden, Charlie Bynum, Leotis Bell, Raymond McCoy and Jessie Turner. Honorary pallbearers are Arnold White II, Warren Lowe, Anterio Matthews, Xavier Hall, Quindarious Payne and Damyiontay Allen.
Funeral arrangements are under the direction of Jones-Hartshorn Funeral Home.
Visitation will be 10-11 a.m. Saturday at the church.
Carol Ann Nichols Ray, age 77, of Eden Isle, AR went to be with her Lord and Savior on February 25, 2018 at Conway Baptist Hospital.
Carol Ann was born November 17, 1940 in El Dorado, AR to William and Ruth Nichols. She was raised in Fountain Hill, Arkansas and graduated from Fountain Hill High School where she was a star basketball player.
She was a remarkable classically trained pianist and attended the University of Vienna, Vienna, Austria. Carol Ann graduated from Ouachita Baptist University with a Bachelor of Music Education with an emphasis in Piano Performance.
Carol Ann was preceded in death by her parents, William (Bill) and Ruth Mears Nichols of Fountain Hill, AR.
She is survived by her husband of 56 years, Charles L. Ray of Eden Isle, AR; son, Louis Ray (Lori Haddox Ray) of Monroe, LA; daughter, Catharine Ray Kennedy (Danan Kennedy) of Conway, AR; and grandchildren, William Ray and Caroline Ray of Monroe, LA.
Carol Ann was a church pianist and organist for 60 years. She was very mission-minded and served throughout her life teaching children's choir, bible study, Presbyterian Women's Association, garden club and many other organizations. One of her favorite quotes was "The Lord is the source of my salvation. The Lord is the strength of my life." Her favorite scripture was Psalm 34.
The family would like to thank Dr. Tyrone Lee, Pulmonary Specialist and the wonderful caring women who cared for her the past 6 months.
A private family service will be held on March 16, 2018.
In lieu of flowers, memorials may be made to the W. N. Nichols Scholarship Trust for the benefit of Ouachita Baptist University, c/o Simmons Bank, PO Box 7009, Pine Bluff, AR 71611.