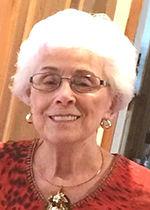 Jeannette Kervin Dickey, 84, of Hot Springs Village, died Friday, March 20, 2020. She was a native of Lake Providence, La., and was raised in Parkdale. 
She was a resident of Hot Springs Village for the past 16 years and a former resident of Natchez, Miss., and Fordyce. She was a graduate of University of Arkansas at Monticello, a retired teacher, and a member of United Methodist Church.
She was preceded in death by her parents, Dozier D. and Velma Tisdale Kervin; five brothers, Morris Kervin, Dale Kervin, Virgil Kervin, Rex Kervin and George Kervin; and one sister, Mary Virginia Kervin Looney.
She is survived by her husband of 62 years, William J. Dickey of Hot Springs Village; two sons, William J. Dickey Jr. and wife, Nancy, of Magnolia, Texas and Jack Kervin Dickey and wife, Martha, of Hot Springs Village; one daughter, Mary Dale Dickey Gasperson and husband, Brisco, of Raleigh, N.C.; and three grandchildren.
Funeral services were at 2 p.m. Monday, March 23 in the Jones-Hartshorn Funeral Home chapel with Rev. Jim Faulk officiating. A private burial will be in Parkdale Cemetery. Memorials may be sent to Parkdale Cemetery Association, c/o Glenda Wells, PO Box 104, Parkdale, AR  71661, or to Hot Springs Village Animal Shelter, 195 Cloaca Lane, Hot Springs Village, AR  71909. 
Funeral arrangements were under the direction of Jones-Hartshorn Funeral Home.
Sandra Kaye Reed, 75, of Crossett, died March 21, 2020, at Savannah Grand of West Monroe, La. She was born in Bastrop, La., on April 19, 1944. She was a 1962 graduate of Bastrop High School and a member of Beta Sigma Phi Sorority. She worked for A&N Electric for 23 years until her retirement in 2008.
She was preceded in death by her parents, Bonner Benoit Day and Geneva Tubbs Day, and her husband of 46 years, Donald C. Reed.
Survivors include one daughter, Angie Reed Adams (Scott) of West Monroe; one son, Michael Cain Reed (Mitzi) of Eros, La.; two granddaughters; and one brother, Jerry Day of Durango, Colo.
Due to the current CDC recommendations a private graveside service was scheduled for 2 p.m. Tuesday, March 24 at Causey Cemetery in Beekman, La.
In lieu of flowers, donations may be made to the Hope at Home organization.
Services were entrusted to Medders Funeral Home of Crossett.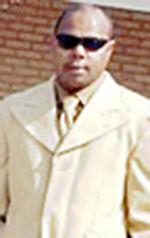 Ben Edward Tyler, 55, of Irving, Texas, died Saturday, March 14, 2020, at Life Care Hospice Hospital in Dallas. He was a native of Lake Village, but a resident of Irving, Texas for 33 years. He was a forklift driver for Mattel Toy Company and of the Baptist faith.
He is survived by his wife of 37 years, Jacqueline Jackson-Tyler; one daughter, Shantwana Williams of Pine Bluff; his parents, Craven "CJ" and Doris Rogers-Tyler of Dermott; three brothers, Thomas Jones (Shirley) of LaGuna Nigual, Calif., Rick Jones (Carmen) of Monticello, and David Jones (Sherita) of Dermott; nine sisters, Dorothy Ann Tyler-Sims (Leroy) of Star City, Reda, Sharon and Vivian Tyler, all of Dermott, Dorothy Mae Tyler and Central King (Dale) of Monticello, and Mary Tyler, Betty Cole, and Edna Porter (Roy), all of Lake Village; and one grandchild.
Funeral service was held Saturday, March 21 at 11 a.m. at Woodson Temple Baptist Church in Lake Village with Rev. Glenn McJoy officiating. 
Active pallbearers were Keithdrick Whitehead, Irvin Whitehead, Ra'mon Williams, John Williams, Roderick Williams, and Lonnie Palmer.
Burial was in Woodson Temple Cemetery and under the direction of Cromwell Funeral Home.