Richard Eugene Barton, age 66 of Crossett, died Tuesday, March 2, 2021 at St. Vincent Infirmary in Little Rock. He was a native of Crossett and a retired truck driver. He was of the Baptist faith.
He was preceded in death by his mother, Norma Jean Baba; two brothers, David Baba and Dale Barton; and one stepson, Robert Scott Wilcox.
He is survived by his wife of 11 years, Julie Ann Rivera- Barton; three daughters, Samantha Wilcox (Zach Hamm) of Crossett, Mandie Adams (Brian) of Hamburg, and Rebecca Casillas (JJ) of Bastrop, La.; one brother, Wayne Crutcher of Conrow, Texas; one sister, Pam Crutcher of Houston, Texas; 12 grandchildren; and one great-grandchild.
The family will have a private memorial service at a later date.
Arrangements were under the direction of Cromwell Funeral Home.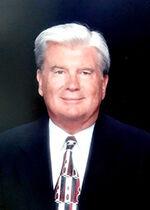 George Edward "Butch" Locke, 85, of Hot Springs, Arkansas, died peacefully on March 2 in Hot Springs. He was born on May 20, 1935, in Monticello, Arkansas, the son of Carl Wilson Locke and George Frances Carpenter Locke. He was a native of Hamburg, Arkansas. Butch was a retired Arkansas State Senator and former owner of numerous businesses. He had a passion for golf and horse-racing. His home in Hot Springs was just two miles from one of his favorite hangouts, Oaklawn Racetrack. As in all areas of his life, he was on a first-name basis with all the regulars at the track. Butch was an avid sports fan, especially the Arkansas Razorbacks and his grandchildren's sporting events. He was prone to jumping up and yelling at the TV during televised Hog games. Butch started as a Freshman on the Arkansas A&M (University of Arkansas at Monticello) football squad in 1953. After graduation from college, he was hired as Head Football Coach in Stamps, Arkansas. He coached three sports annually before moving back to Hamburg to join his father in the timber and insurance business.  Butch was active in the First Baptist Church while living in Hamburg and was proud of his family's involvement since the church founding.  Butch's greatest moment on the golf course was a hole-in-one in his early 70's. He loved collecting lost balls from the golf course ponds and out-of-bounds. The trunk of his car had to be emptied twice from hundreds of golf balls. It is an understatement to say that Butch lived a full life. The guardian angel that seemed to watch over and protect him gave him the freedom to live a life full of fun, adventure, and love with those he touched. His friends over the years in the Hamburg, Little Rock, and Hot Springs area have told many stories of fun and laughter with Butch. 
Butch spent his last 15 years with his loving wife, Renee Harrell Locke. Renee was his final angel sent from heaven to love and laugh with him as his health declined. His children wish to express their deepest appreciation for the gift of Renee's love and care fo r their father. Renee & family wish to express their heartfelt gratitude to Dawn Walters for her compassion and love as his caregiver. 
Butch was preceded in death by his parents, Carl and Frances Carpenter Locke; a sister, Sara Beth Locke, and the mother of his children, Venda Hahn Locke.
He is survived by his wife, Renee Harrell Locke; his daughters, Carla Locke McCord and husband, Bill, all of Hot Springs, Haley Locke Elliott and husband, Bruce, of Lake Village, and Georganna Locke Faulkner and husband, John, of Hot Springs; his son, Joe Locke and wife, Sharon, of Little Rock; his stepdaughter, Megan Harrell of Little Rock, ten grandchildren and three great-grandchildren.
Visitation was 1-2 p.m., Saturday, March 6, 2021, in the Jones-Hartshorn Funeral Home Chapel. Everyone in attendance was required to wear a mask. Private Burial was in the Hamburg Cemetery with Dr. Bobby Pennington officiating. Funeral arrangements were under the direction of Jones-Hartshorn Funeral Home of Hamburg, Arkansas. Online guestbook, www.jones-hartshorn.com.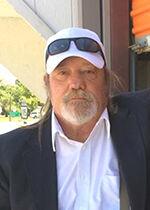 Roy H. Rotton, 66, of Portland, died Thursday, March 4, 2021, in Greenville, Miss. He was a native of Lake Village and a resident of Portland for most of his life. A 1972 graduate of Portland High School, he served in the Arkansas National Guard and was a retired farmer. He was a member of the Aulds Baptist Church.
He was preceded in death by one daughter, Angela Elaine Rotton, and his father, Curtis Morrell Rotton Sr.
He is survived by one son, Chris Rotton and wife, Hillary, of Fayetteville; his mother, Hazel Mosby Rotton of Portland; two brothers, Curtis Ray Rotton and wife, Linda, of Lake Village and Joel Rotton and wife, Shirley, of Parkdale; one sister, Cathy Williamson and husband, Dewel, of Hamburg; and seven grandchildren.
Graveside services were held at 2 p.m. Sunday, March 7 in Portland Cemetery with Bro. Larry Donaldson officiating. 
Honorary pallbearers were L.D. Prescott, Tommy Frazer, Jerad Selby, Richard Murdaugh, Gage Windham, and Lonnie Johnson. Funeral arrangements were under the direction of Jones-Hartshorn Funeral Home.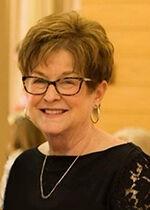 Annette Weindorf sat in her favorite chair, pen in hand, meticulously finalizing her husband Dane's memorial details when she and God came up with a brilliant idea. She would leave behind all those she had raised up with strength, love, and laughter here on Earth to join Dane in a perfect place she had always dreamt of. Being the true friend she was to Jesus, she was more than willing to come and assist with keeping Dane in line. For Annette knew this wasn't an easy task here on Earth and all those she had nurtured here were sure to miss her, but she had loved them all enough to last their lifetimes. So, on March 3, 2021, with a hop in her step and a twinkle in her eye, on to heaven she went.
Mary Annette Weindorf was born November 4th, 1942, the 3rd of 4 children to Loye Alice Carpenter and Earl Benjamin Bing. She grew into a curious, adventuresome child in Portland. Living only a few blocks from downtown, she and her siblings would often crawl under the train parked on the track to reach Main Street, where their father owned a movie theater. As a child, she would often be rescued by her childless Uncle Roy and Aunt Gladys Mathis, who introduced her to the finer things in life. Classmates since kindergarten, Floye Peacock and Annette remained dear friends through the years. Annette transferred to Hamburg High School her junior year, where she became fast friends with Charlotte Knight Thompson and Linda Hill Harville. Annette helped countless families through some of their most challenging times as a DHS social worker for over 30 years and still found time to invest in her own.
Annette was a founding member of the ladies' monthly rook club that has continued to meet for fifty-plus years. She was a master gardener, which was apparent to anyone who had the pleasure of visiting her home and garden. In her beautiful yard, she and Dane hosted countless family gatherings, community events, Easter egg hunts for the entire elementary school, as well as garden tours.
Annette was a member of The First Baptist Church of Hamburg. She was a passionate member of The Ashley County Historical Society for 15 plus years and had recently shepherded the renovations of the carriage house and upstairs of the museum. 
Annette and Dane were complete opposites but truly complimented one another. 
They spent 38 years loving each other and their four children, Dax, Blake, Leslie, and Angie, into a unique boisterous family. Annette had many aliases. Dane called her Darling, many friends called her Nettie Carol, but over the years, she became Nini to the entire family as well as friends. Nini was always up for an adventure with her grandchildren Joel, Destin, Drew, Gentry, Evan, Wade Lindon, Skyler, Knox, Pierce, Bryce, and Lucas. There was organized chaos in the form of treasure hunts, tea parties, haunted Halloween trails, learning to drive a stick shift around the "block," prom parties, and weddings.
Nini continued her fun-loving antics with her great-grandchildren Cole, Alex, Caroline, Gennings, Garner, Finn, and Everett. She was elated to learn of Drew and Elizabeth's upcoming addition to the clan. She continued to have a special relationship with Jen, Joel's wife. Nini always said she wasn't the typical grandmother, but she liked to do the fun stuff. What a day of rejoicing it must have been in heaven when Nini was reunited with grandchildren Joel Whitlow Foote, Lucas Fillmore Weindorf, and Felicia Stock Foote.
A memorial service will be held for Annette, along with her husband Dane, Saturday, March 13th at 1:00 P.M. at the Hamburg City Park with visitation to follow. A private burial will be held at the Hamburg Cemetery. In lieu of flowers, donations can be made to The Ashley County Museum, PO Box 27, Hamburg, AR 71646 in Annette's honor. 
In case of inclement weather the service will be held at First Baptist Church of Hamburg. Funeral arrangements are under the direction of Jones-Hartshorn Funeral Home of Hamburg, Arkansas. Online guestbook, www.jones-hartshorn.com.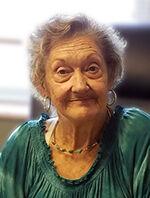 Betty Lou Wisecarver, 75, of Hamburg, died Monday, March 1, 2021, at Arkansas Heart Hospital in Little Rock.
She was born Jan. 25, 1946, was a graduate of Crossett High School, and was a lifelong resident of Ashley County.
She worked for Georgia Pacific as a lift truck driver in tissue shipping.
She was preceded in death by her parents, Alvin C. and Pauline Pruitt Riles; her husband of 44 years, William Ralph "Billy" Wisecarver; and one sister, Kathy Miles.
She is survived by two daughters, Paula Wisecarver Kelley and husband, Terry, of Hamburg and Jewel Lynn Wisecarver Carter and husband, Jim, of Vilonia; one son, Robert Todd Wisecarver of Hamburg; and one brother, Robert Alvin Riles of Crossett; five grandchildren; three great-grandchildren; step-grandchildren; and step-great grandchildren.
A graveside service was held at 2 p.m. Thursday, March 4 in Hickory Grove Cemetery in Crossett.
Services were entrusted to Medders Funeral Home.