Monica Dean Greenwood Bozeman, "Monti", was born to the late Mitch and Hattie Sutton Greenwood on September 13, 1965 in Little Rock, Arkansas. She went to meet her Lord and Savior on June 17, 2021. She accepted Christ as her personal Savior, December 18, 1979 at Trinity Free Will Baptist Church in Milo. She attended Mt. Pleasant Free Will Baptist Church in Milo where her heart was music and her church kids.
She is also preceded in death by her grandparents, Rev. Herman and Ruthie Mae Jones Greenwood, and Lillie Mae Sutton. Siblings, Latricia Ann King, Michael Greenwood and Jeffery Greenwood. Aunt, Annette Rauls and Uncle, WC Rauls.
Surviving are her husband, soulmate and best friend, Ronnie Dale Bozeman, her sons, John Abram White and John William White, a daughter, Teresa Lynn Duckworth and Scott. Grandchildren, Kelsey and Sam, Josh, Dustin and Ryan; great-grandchild; Cypress Rauls. Nieces, Nikki King and Angie Miller and nephew, Mic King. Uncles and aunts, Gerald and Ida Greenwood, Louis and Brenda Greenwood, Judy and Roger Moore, and Johnny Sutton. Numerous great nieces and nephews, all a part of her heart and numerous cousins that she loved dearly. She is also survived by Rose Neill, who she called her second chance mother and her Bozeman family, Brenda and Terre, Sue and Del, Jim and Gail and Rick and families. Also, her precious dog, Socks.
Her hobbies and interest included cooking and playing the piano and singing. She loved her church family. She enjoyed helping with Hope for Home in Ashley County. She worked many years with developmentally disabled and served as 2001 Bradley County Pink Tomato Festival Chairman. Monti loved having company and loved having her table full of food and company. All were always welcome at her door. 
More than anything, she knew this world was not her home, she was just passing thru. God gave her many days that she didn't take for granted but at this time, He knew it was time for her to come home.
Funeral service was 2:00 p.m. Sunday, June 20, 2021 at Mt. Pleasant Free Will Baptist Church in Milo, Arkansas with Bro. Keith Boseman, Bro. Ricky Rauls and Bro. Mark Elliot officiating. Burial was in Willoughby Cemetery in Warren, Arkansas by Frazer's Funeral Home. Active pallbearers were Mic King, Austin Peek, Joe Vilcan, John Vaccaro, James Meeks, Pat Allison, Eddie Groves, Ronnie Toon and Charley Rauls. Honorary pallbearers were Irene Robinson, Toni Elliot, Carol Burgess, Penny Allison, Vicky Groves, Mary McDougald, Lori DeGruise, Ruth Nelson, Gayle Simpson, Linda Richardson, Phyllis Rawls, Laura Wagnon, Denis Howard and Cathy Vaccaro. Online guestbook www.frazerfuneralhome.com
Willie Charles Brown, age 77 of El Dorado, died Friday, June 18, 2021 at Medical Center of South Arkansas. He was a native of Hamburg, a retired truck driver for Miller Trucking, and a member of Evergreen Baptist Church in El Dorado.
He was preceded in death by one son, Charles Lavell Brown; his parents, Charlie and Hattie Mae Bunton-Brown; two brothers, Larry Brown and Dan Brown; and three sisters, Versie Mae Colbert, Ruby Jewe Robinson, and Kattie Frances Bell. 
He is survived by five sons, Michael Brown of Killeen, Texas, Mithchell Brown of Grand Prarie, Texas, Steve Brown and Eric Brown, both of El Dorado, and Marcus Brown (Angela) of Little Rock; four daughters, Barbara Jamerson (Tracey) of El Dorado, Tracey Dunn (Albert) of El Dorado, Sherry Reynolds of Jacksonville, and Sandra Howard of El Dorado; one brother, Ronney Brown of Crossett; two sisters, Sandra Faye Benford and Shellia Ann Lawson, both of Crossett; 32 grandchildren; and 15 great-grandchildren.
Funeral service will be Friday, June 25 at 11 a.m. in the Cromwell Funeral Home chapel with Rev. Roy E. Aaron officiating and followed by burial in Johnson Memorial Cemetery. 
Pallbearers are Calvin Colbert, Tyoine Cook, Darius McAlthin, Tyler Brown, and Orlando Hill. 
Honorary pallbearers are Floyd McGhee, Steve Brown, Michael Brown, Mitchell Brown, Marcus Brown, and Eric Brown.
Service will be under the direction of Cromwell Funeral Home.
Kimberly Latrece Collins, age 43 of Hamburg died Friday, June 11, 2021 at CHI St. Vincent Infirmary. She was a native of Little Rock but was raised in Parkdale. She was the manager of Taco Bell and a member of Penny Chapel Christian Methodist Episcopal Church.
She is survived by one son, Jacquirio Hamilton of Parkdale; her mother, Georgia Morris (Marzell) of Parkdale; her father, Lloyd Collins (Debra) of Crossett; four brothers, Issac Collins of Bryant, Lasedrick Collins of Little Rock, and Demarcus Collins and Demetrius Collins, both of North Little Rock; four sisters, Temikka Wright-Tucker of Wilmington, N.C., Saretta Carter of Houston, Texas, Dominique Wright of Monticello, and Cherrelle Collins of Little Rock; and one granddaughter.
Funeral service was held Saturday, June 19 at 11 a.m. at Union Baptist Church in Parkdale with Rev. Curtis Jackson officiating and followed by burial in Childress Chapel Cemetery. 
Pallbearers were Germaine Webster, Steve Campbell, Robert Mooney, Willie Williams Jr., Jeremiah Williams, Larry Robinson, Herman Davidson, and Eddie Davidson.
Honorary pallbearers were the stewards of Penny Chapel C.M.E Church.
Service was under the direction of Cromwell Funeral Home.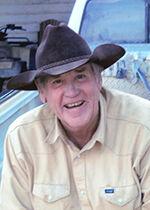 Madison Allen Gilliam Jr., 71, of Portland, died Friday, June 18, 2021, in Little Rock. He was born in Carlisle and farmed first with his father and later with his son. 
He served on the board of the Farmer's Co-op for 10 years and was currently serving as president of Chicot County Watershed District. 
He was also a member of Portland Baptist Church.
He was preceded in death by his parents, Madison Allen Gilliam Sr. and Ola Daniel Gilliam.
He is survived by his wife of 52 years, Linda Tumlison Gilliam of Portland; one son, Madison Allen "Mat" Gilliam III of Portland; and one granddaughter.
Private graveside services were held at 10 a.m. Tuesday, June 22 in Portland Cemetery with Bro. Jerry Selby officiating. Honorary pallbearers were Ricky Webb, Dan Arnesman, Jimmy Hicks, Robby Lassiter, Bill Lassiter, Willard Procell, and Shannon Talkington. 
In lieu of flowers, memorials may be sent to Portland Baptist Church, P.O. Box 86, Portland, AR 71663 or to Portland Cemetery Association, P.O. Box 174, Portland, AR 71663. Funeral arrangements were under the direction of Jones-Hartshorn Funeral Home.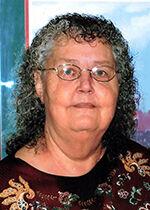 Della Slaughter, 74, of Hamburg, died Sunday, June 20, 2021. She was a native of Lake Village.
She was preceded in death by her husband, Bobby Slaughter; one her daughter, Renee Johnson; her parents, Wilson McCrory and Siscily Slater Cecil; two brothers, Jess McCrory and Benjamin Franklin McCrory.
She is survived by her twin sister, Ella Ferguson and husband, Bill, of Crossett; and one brother, Roger McCrory and wife, Donna, of Basehor, Kan.
Visitation was scheduled for 6 p.m. to 8 p.m. Wednesday, June 23 at Jones-Hartshorn Funeral Home followed by graveside services at 10 a.m. in Crossroads Cemetery with Bro. Robin Allen officiating.
Honorary pallbearers are Earl McCrory, Ethan Ferguson, David Ferguson, and Evan Ferguson.
Funeral arrangements are under the direction of Jones-Hartshorn Funeral Home.