Leslie "Sonny" Wilson Forrest, 76, of Crossett, died Thursday, June 4, 2020, at Oak Woods Rehab and Wellness Center. He was born in Bastrop, La., on Jan. 22, 1944, and was a 1963 graduate of Oak Ridge High School. For over 30 years, he operated a road grader for Ashley County until he retired in 2011. He was a charter member of Cooter Hunting Club.
He was preceded in death by his father, Will B. Forrest; his mother, Annie Lou Watt Rushing; and two sisters, Shirley Forrest and Judy Dampier.
His survivors include one daughter, Anne Crymes (Pete) of Bastrop; one son, Brad Forrest of Crossett; one grandson, Kye Crymes of Bastrop; and three sisters, Pat Langston (Ken) of Bastrop, Aliene Ray (Mike) of Oak Grove, La., and Ruth Jenkins of Bastrop; one brother, Tim Rushing of Mer Rouge, La.
A Celebration of Life Graveside Service will be held on Saturday, June 6, at 10:00 a.m., at Crossroads Cemetery in Crossett with Bro. Mike Ray, officiating. 
Services were entrusted to Medders Funeral Home.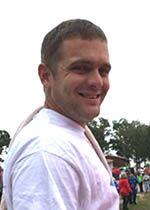 Chad Hampton, 35, of Crossett, died Monday, May 25, 2020 in Little Rock. He was a native of El Dorado and a resident of Crossett for most of his life. He served in the Louisiana National Guard and worked as a forklift operator.
He was preceded in death by his grandfathers, Jerry Williamson and John aHampton.
He is survived by two daughters, Karlie Grace Hampton and Maggie Hampton of Hamburg; his father, Robert Hampton of Crossett; his mother and step-father, Anne Williamson Golden and Chris Golden of Mer Rouge, La.; one step-brother, Patrick Golden of Bastrop, La.; one step-sister, Heather Nordan of Monroe, La.; and his grandmothers, Gussie Hampton of Hot Springs and Margaret Robinson and husband, Ray, of Bastrop.
A private graveside service will be held at a later date in Bonne Idee Cemetery in Mer Rouge. Funeral arrangements were under the direction of Jones-Hartshorn Funeral Home.