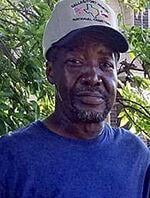 Johnny Ray Bennett, 64, of Hamburg, died Wednesday, July 8, 2020 at Ashley County Medical Center in Crossett. He was a lifelong resident of Hamburg, a log truck driver, and of the Baptist faith.
He was preceded in death by his father, Earnest Grayson, and his mother, Ernestine Bennett-Arrington.
He is survived by four sons, Todd Cox, wife Brenda, of Hamburg, Tim Bennett, wife Jacqueline, of Fisher, Ind., and Tony Singleton, wife Cecelia, and Tyron Bennett, wife Erica, both of Mansfield, Texas; two daughters, Latish Johnson, husband Lonnie, of Conway and Adrian Webb, husband Matt, of Arlington, Texas; three brothers, Rick Arrington of Little Rock, and Earnie Grayson and Barney Grayson, both of Milwaukee, Wis.; four sisters, Florine Jasper of Hamburg, Karen Arrington of Pine Bluff, Ruby Arrington of McGehee, and Kisha Grayson of Milwaukee; 17 grandchildren; and one great-grandchild.
Memorial service was held Friday, July 17 at 2 p.m. at Cromwell Funeral Home with Rev. Willie R. Taylor officiating. Honorary pallbearer was Curtis Howard.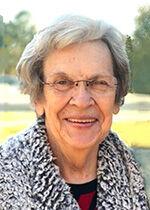 Joyce Ann Craig Berry, 81, of Hamburg, died Saturday, July 18, 2020, at her home. She was a native and lifelong resident of Hamburg and a 1957 graduate of Hamburg High School. She was a homemaker and a member of Egypt Missionary Baptist Church.
She was preceded in death by her parents, Jesse and Allie Pogue Craig; three sisters, Betty Jean Slaughter, Margie Livingston, and Rosie Williamson; and two brothers, James "Ed" Craig and Jesse "Shorty" Craig.
She is survived by her husband of 62 years, Hurley Berry of Hamburg; three children, Travis Berry and wife, Lisa, of Conway, Mike Berry and wife, Renee, of Hamburg, and Susan Berry Cunningham and husband, David, of Benton; one brother, Jimmy Craig and wife, Annette, of Hamburg; seven grandchildren; and five great-grandchildren.
Graveside services were scheduled for 10 a.m. Tuesday, July 21, in Egypt Cemetery with Bro. Buddy Boykin and Bro. Keith Rose officiating. 
Honorary pallbearers were her nephews, John Craig, Regan Craig, Phillip Craig, Mickey Craig, Stan Craig, Tony Craig, Bobby Rainey, Jerry Rainey, Jeff Rainey, Andy Rainey, Terry Livingston, and Ronnie Livingston. 
Memorials may be sent to Egypt Missionary Baptist Church, c/o Tony Craig, 340 Ashley Road 470 West, Hamburg, AR 71646. 
Funeral arrangements were under the direction of Jones-Hartshorn Funeral Home.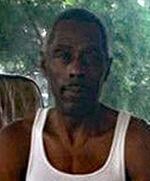 Luther Ray Blakely, 64, of Crossett, died Sunday, July 12, 2020, at his home. He was a lifelong resident of Crossett, a former employee of Georgia Pacific Plywood Mill, a member of New Bethel Baptist Church, and a veteran of the United States Navy.
He was preceded in death by one daughter, Constance M. Blakley; his father, Will Howard Blakely Sr.; his mother, Helen Rhodes-Blakely; three sisters, Johnnie Holloway, Joyce Webb, and Jerry Blakely; and one brother, Will Howard Blakely Jr.
He is survived by one daughter, Natalie Connell, husband Kevin, of Houston, Texas; one stepdaughter, Rebecca Hendrix of Crossett; two sisters, Mittie Hawkins and Victoria Singleton, husband H.S., both of Crossett; and two grandchildren.
Graveside service was held at 10:30 a.m. Friday, July 17 in Westview Cemetery with Pastor Jessie Radford Jr. officiating. 
Active pallbearers were Kevin Connell, Charles Bryant, Eddie Wafer, Danny Newton, Maurice Williams, and Benny Tharpe. 
Honorary pallbearers were his nephews, cousins, and his West Crossett tree friends.
Billy Tom "Bill" Cunningham, 81, died July 9, 2020 in Nevada. He was born and raised in and around Lake Village, graduating Lakeside High School in 1957. He was a veteran of the U.S. Navy and later retired from General Motors.
He was preceded in death by his parents, Claude Anderson Cunningham and Maggie Lou "Boyer" Cunningham; an infant brother, John David Cunningham; one sister, Shirley Cunningham Denmon; one sister-in-law, Gladys Reginelli; and one brother-in-law, Primo Reginelli.
Survivors include two sons, Bryan Cunningham, wife Lisa, of Freemont, Calif., and Kevin Cunningham, wife Christina, of Nevada; one daughter, Mindy Lopez, husband Renee, of Tracy, Calif.; one niece, Sherry Turner of Snyder; 12 grandchildren; two great-grandchildren; and several step grandchildren.
His resting place is Lone Tree Cemetery in California.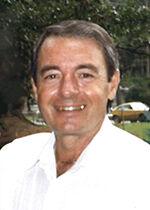 Luther E. Goyne, 88, of Hamburg died Monday, July 20, 2020. He was a native of Crossett, a resident of Hamburg for the past four years, and a former resident of Branson, Mo., and Lake Charles, La. He graduated from Crossett High School in 1950 and was a veteran of the United States Navy, having served during the Korean Conflict aboard the USS Mansfield and the USS Piedmont. He was the sales manager at American Press Newspaper in Lake Charles and was a craftsman at Engler Block in Branson.
He was preceded in death by his parents, Oris and Eula Mae Peacock Goyne; one brother, Larry Oris Goyne; and one sister, Linda Anderson.
He is survived by his wife, Paula Hathaway Goyne of Hamburg; one son, Stephen Goyne and wife, Lindsey, of Los Angeles, Calif.; three step-sons, Steve Harriman and wife, Stacey, of Hamburg, Corey Harriman and wife, Candace, and Craig Harriman and wife, Misty, all of Dallas, Texas; one brother, Bruce Goyne and wife, Becky, of Crossett; three sisters, Sue Aulds of Bastrop, La., Sylvia Dye and husband, Gene, of Crossett and Sharon Sisson and husband, Ted, of North Monroe, La.; and one grandson.
Graveside services will be held at 10 a.m. Saturday, July 25 in Hamburg Cemetery with Rev. Ty Danielson officiating. Funeral arrangements were under the direction of Jones-Hartshorn Funeral Home. 
Visitation will be 9:45 to 10 a.m. Saturday at the cemetery.
Johnny Wayne Hayes, age 49, of Dermott died Friday, July 10, 2020 at home. He was born April 28, 1971 in Little Rock to Donnie and Carolyn Sue (Taylor) Hayes Sr.
He is survived by one son, Robert McCracken of California; two daughters, Sarah Hayes of Dermott and Kimberly McCracken of California; his mother; one brother, Donny Hayes Jr. of Snyder; two sisters, Peggy Carter of Montrose and Betty Carter of Portland; and six grandchildren.
A celebration of life service was held at 3 p.m. Thursday, July 16 at Bishop King Funeral Home.
Anthony Dewayne Wilson, 50, of Hamburg, died Saturday, July 18, 2020 at his parent's home surrounded by family. He was a resident of Hamburg most of his life, a past resident of Little Rock for six years, a veteran of the United States Army, and of the Baptist faith.
He is survived by two sons, Nicholas Wilson and Jalen Wilson, both of Crossett; his parents, Cleveland and Dorothy Wilson of Hamburg; one brother, Thomas Wilson of North Little Rock; and one granddaughter.
No service was scheduled at this time. Arrangements were under the direction of Cromwell Funeral Home.