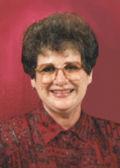 Mary Jane Barry Gee, 78, of Hamburg, died Thursday, Jan. 18, 2018 in Crossett. She was a native of Russellville and was raised in Portland. She was a resident of Hamburg for the past five years, a resident of Crossett for many years and a former resident of Lake Village.
A 1957 graduate of Portland High School, she continued her education at Henderson State Teachers College, now Henderson State University, where she received a bachelors of science in education and a masters of science in education. She taught school for 36 years at Hastings and Anderson Elementary Schools in Crossett.
She attended Mt. Pleasant Baptist Church, was an active member of the Eastern Star in both the Portland and Hamburg Lodges and was a member of Chicot Memorial Medical Center Auxiliary.
She was preceded in death by her husband, Monty Gee; her parents, Samuel Clifton and Virgie Adelynne Breashears Barry; and two sisters, Nell Barry Barnwell and Nancy Barry Jordan.
She is survived by one son, Brad Gee of Hamburg; one brother, Gary Barry and wife, Rita, of Portland; and three sisters, Martha Dolan and husband, Frank, of Crossett, Becky Baumgardner of Gurdon and Alice Arnold of DeQueen.
Funeral services were held at 2 p.m. Saturday, Jan. 20 in the Jones-Hartshorn Funeral Home chapel with Bro. Ernest King officiating. Burial was in Cleveland Cemetery.
Pallbearers were Barry Doland, Wayne Baumgardner, Jim Fryar, Clifton Barry, Jody Adams, Todd Gee, Jack Edward Gee, and John Gee.
Memorials may be made to Ashley County Cares, PO Box 336, Hamburg, AR  71646.
Funeral arrangements are under the direction of Jones-Hartshorn Funeral Home.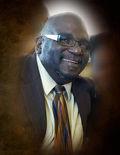 Pastor James Edward Green
Pastor James Edward Green, age 55 of Crossett, died Wednesday, Jan. 17, 2018 at Christus Shreveport-Bossier Health System in Shreveport, La. A native of Bastrop, La., he was a truck driver and a minister, pasturing at Fudge Baptist Church for the past seven years.
He was preceded in death by his parents, Charles and Addeline Gibson-Green; one brother, Charles Green Jr.; and three sisters, Hattie Mae Stephen, Barbara Garrett, and Carolyn.
He is survived by his wife of 20 years, Sharon Gilliam-Green; six daughters, Kimberly Hawkins (Mark) and Cassie Armstrong, both of Bastrop, Smeitha Hawkins of League City, Texas, and Lakondra Haynes, Jamie Green and Eboni Green, all of Crossett; and one sister, Annie Bea Mason (Henry) of Bastrop.
Funeral services were planned for 11 a.m. Wednesday, Jan. 24 at New Bethel Baptist Church in Crossett with Rev. Curtis Jackson officiating.
Pallbearers are Clarence Hawkins, Robert Hawkins, Cedric Tucker, Kenneth Childress, Thomas Dejournette and Cornelius Girtman, Jr.
Honorary pallbearers are the deacons and trustees of Fudge Baptist Church and Crossett Ministerial Alliance.
Burial was to be in Phillip Grove Cemetery and under the direction of Cromwell Funeral Home.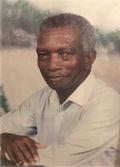 Willie Ed Griffin Sr., age 84 of Crossett, died Jan. 17, 2018 at his home. He was a lifelong resident of Crossett and a member of Quinn Chapel African Methodist Episcopal Church where he served as Sunday school superintendent for more than 40 years, choir director, steward, trustee, layperson and on many other committees and boards during his life. He sang in quartet groups and singing unions in Ashley and Drew counties with Methodist and Baptist churches.
He was retired after 43 years of service with Georgia Pacific where he had worked in the plywood plant, paper mill and particle board mill. He served as millwright, shop steward, and forklift driver and he trained many new employees.
He was preceded in death by one son, Jamie Edward Griffin, and his parents, Warren and Dora Colbert-Griffin.
He is survived by his wife of 63 years, Eunice M. Webb Griffin of Crossett; one sister, Earnestine Bates of Little Rock; five sons, Jimmy Griffin and Willie Griffin Jr. (Dorothy), both of Crossett, Andrew Griffin Sr. (Retha) of Edmond, Okla., Rickey Griffin of Omaha, Neb., and Kenneth Griffin (Sonja) of Crossett; one daughter, Doretta A. Griffin of Crossett; eight grandchildren; and four great-grandchildren.
Funeral services were held at 11 a.m. Saturday, Jan. 20 at Quinn Chapel AME Church in Crossett with the Rev. Brandon L. Sims Sr. officiating.
Pallbearers were Alex Brown, Kenneth Childress, Cornelius Girtman Jr., E. Charles Jenkins, Thomas Tolefree and Shelton Webb Jr. Honorary pallbearers were members of the T. W. Daniel Class of 1953, Hawkins/Talbert/Griffin (HTG) Hunting Clubs, Andrew L. Griffin Jr., Willie E. Griffin III, and Johnnie C. Gaston.
Burial was in Palestine Cemetery in Johnsville and under the direction of Cromwell Funeral Home.