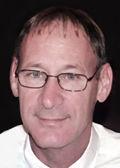 Johnny F. Everett, 70, of Montgomery, Texas, died Friday, Jan. 12, 2018.  He was a native of San Francisco, Calif., was raised in Parkdale, and was a former resident of Tomball, Texas and Bastrop, La.
He was a veteran of the United States Army and worked for Georgia-Pacific Corporation for 33 years. He was a member of Lonestar Cowboy Church in Montgomery.
He was preceded in death by his parents, Franklyn and Dorothy Altendahl Everett, and one brother, Jimmy Everett.
He is survived by his wife of 42 years, Inez Cain Everett of Montgomery; four daughters, Angela Fortner and husband, Randy, of Bastrop, Alicia Guedry and husband, Alan, of Longview, Texas, Karen Bass and husband, David, of Bastrop, and Erica Everett of Montgomery; one sister, Claudia Rodgers of Rison; and seven grandchildren.
Funeral services were scheduled for 10 a.m. Wednesday, Jan. 17 in the Jones-Hartshorn Funeral Home chapel with Bro. Jerry Stuckey officiating. Burial was to be in Parkdale Cemetery.
Pallbearers are RJ Fortner, Houston Bass, Aaron Guedry, Noah Brown, Jacob Fortner, Dylan Brown, Rob Dedman and Toby Brown.
Funeral arrangements are under the direction of Jones-Hartshorn Funeral Home.
Whitney Mechelle Harris, 35, died Jan. 9, 2018.
She was born May 14, 1982 and was a member of Gates Chapel African Methodist Episcopal Church where she was part of class number five. She was also a member of the Young Women's Initiatives of the Women's Missionary Society and a 2001 graduate of Crossett High School.
She graduated from Pulaski Tech with an associate degree in criminal justice and later received her certified nursing assistant License.
She was preceded in death by one son, Gabriel James Albert Berry.
Survivors include her parents, Larry Harris and Wanda Harris of Crossett; one sister, Arecia Harris of Tulsa, Okla.; and one grandmother, Vera Givens of Conway.
A memorial service was scheduled for 11 a.m. Wednesday, Jan. 17 at Gates Chapel African Methodist Episcopal Church, 305 West Third Avenue, Crossett with Reverend Harriel D. White III officiating. Services are entrusted to Medders Funeral Home of Crossett.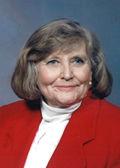 Betty Barnes Murphy, 88, of Hamburg, died Wednesday, Jan. 10, 2018 at Ashley County Medical Center in Crossett.
She went to nursing school at St. Vincent's in Little Rock and worked many years as a registered nurse in Ashley and Desha counties. She taught nursing at Great River Vo-Tech School and retired from Ashley County Medical Center. She was a lifelong member of First United Methodist Church.
She was preceded in death by one son, John Moore; one step-daughter, Brenda Marshall; her mother, Jessica Cleo Byrd Barnes; her father and step-mother, L.T. and Mary Elizabeth Regnier Barnes; and seven brothers, Bill Barnes, Leonard Barnes, Robert Barnes, P.E. Barnes, James Barnes, Jerry Barnes and Carl L. "Buddy" Barnes.
She is survived by her husband of 39 years, Ed Murphy of Hamburg; two sons, Jim Moore of Fort Worth, Texas and Richard Moore of Fayetteville; one daughter, Beth Moore of Houston, Texas; one step-son, Mike Murphy and wife, Ginny, of Hamburg; one step-daughter, Mary Rodgers of McGehee; one sister, Sue Stell of Hamburg; and one brother, Michael Barnes and wife, Ethel, of Georgetown, Texas.
Funeral services were at 2 p.m. Saturday, Jan. 13 at First United Methodist Church with Rev. Greg Comer officiating. Burial was in Dailey Cemetery.
Pallbearers were Adrian Moore, Ian Moore, Walker Moore, Wes Murphy, Joey Murphy, Justin Matheny, Kip Turner and Jonathan Griffith.
Memorials may be made to Ashley County Health Foundation, c/o Shirley White, PO Box 400, Crossett, AR 71635 or Alzheimer's Arkansas, 201 Markham Center Drive, Little Rock, AR 72205-1569.
Funeral arrangements were under the direction of Jones-Hartshorn Funeral Home.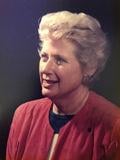 Patsy "Pat" Pillert, 83, of Little Rock, passed away January 10, 2018, at St. Vincent Infirmary. A Native of Hamburg, Arkansas, born to Andrew J. Barham and Vera Mae Nolley Barham November 21, 1934. Pat was a graduate of Hamburg High School and Tyler Commercial College. She was the former President of the Arkansas B.A.S.S Federation, and she loved ballroom dancing. Most of Pat's working career was in property management field having been the first female property manager certified by the state of Arkansas.
In addition to her parents, she was preceded in death by her husband, Frank Pillert; and two brothers, Jerry Nolley Barham and James Andrew (Jim) Barham. She is survived by her son, Paul E. Akers (Lori); brother, Jack Barham of Florida; one grandson, Benton F. Akers; three grandchildren by marriage, Mary, William, and Macie Morton; close relative, Rev. Don Nolley of Little Rock; and former husband, Roe Akers.
A Memorial service was held Monday, January 15, 2018 at 2:00 p.m., at Pinecrest Funeral Home, 7401 Hwy 5 North Alexander, Arkansas 72002. To sign the online guestbook go to www.pinecrestmemorialpark.com