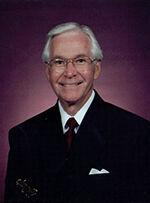 Joe L. Akers was born in Hamburg, Arkansas, on August 27,1932 a few minutes before his twin, Roe, to Alma and Fletcher Akers. He stepped into the arms of Jesus on February 20, 2021.
Over 45 years of marriage to Judy Boyd Akers made Joe's life complete. Their family was blessed with a son, Mark, who preceded Joe to Heaven, a son Brent (LeAnn) of Rogers, and a daughter, Angela Akers-Rennels of Benton also granddaughters Natalie Akers of Rogers, Riley Rennels of Benton and Grandson Connor Rennels of Benton. His paramount passion was spending quality time with his family, especially his grandchildren whom he loved to the utmost. He is also survived by his brothers, Roe (Helena) of Little Rock and Billy Dean (Peggy) of Hamburg. Joe was preceded in death by his parents, brother Charles and sister-in-law Catherine. 
With Roe, he served four years in the USAF during the Korean Conflict exiting as a sergeant. Joe graduated from Hamburg High School and University of Arkansas, at Monticello with a BS in Business Administration. To expand his banking expertise, Joe graduated from the Southwestern 
Graduate School of Banking at SMU. 
After 37 years in banking, Joe retired from First Commercial Bank (Regions). He was managing Senior Vice President of Consumer Loans. His unique ability to build trusting relationships with customers resulted in being awarded the Sales and Marketing Association's Distinguished Sales and Marketing Award in 1992.
Joe was a member of Spring Creek Baptist Church.
A graveside service will be held at Forest Hills Memorial Park, Alexander, AR at 1:00 p.m., Friday, February 26. An open visitation is scheduled from 9:00 to 5:00 p.m., Thursday at Roller-Alcoa Funeral Home, 6700 Alcoa Road, Benton, AR. 
Due to Covid-19 restrictions, a face covering is required, and social distancing will be practiced when in attendance.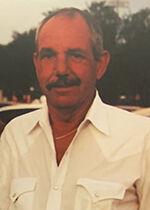 Ernest Boyd Cokley, Jr., known in Texas as "Ernie" and in Arkansas as "Little Peanut," passed away peacefully on Saturday, February 13, 2021, at the age of 71 at the Riceland Medical Center in Winnie, Texas. Ernie was born on March 14, 1949, in Dermott, Arkansas, the son of Ernest Boyd "Peanut" Cokley, Sr., and Juanita Hawkins Cokley. Ernie grew up in Jerome, Arkansas, and went to school at the Dermott Public Schools. After leaving high school, he married, and during this time, joined the Arkansas National Guard while the Viet Nam conflict was occurring. For several years, Ernie worked for Riverside Grain Company in McGehee, and then moved to the Winnie, Texas, area in 1980 to start working in the oil and gas industry. Ernie worked on the Strategic Petroleum Reserve, also known as "Big Hill" for 30 plus years. 
Ernie was preceded in death by his parents, Ernest Boyd Cokley, Sr., and Juanita Hawkins Cokley of Jerome. He was also preceded in death by his grandparents, both paternal and maternal. Ernie was also preceded in death by his significant other and partner for over 30 years, Christy Edmonds, and his fur baby "Charlie" who went with him everywhere. He and Charlie were "two peas in a pod." Ernie is survived by his sister, Beverly Cokley, of Dermott, Arkansas, a son Jim Cokley of Portland, his two daughters Jennifer Hill and her husband Dea, of Portland, and Lesli Mims and her husband Billy Jack, of Buda, Texas. Ernie is survived also by his two grandsons, Max and James Hill of Portland, granddaughter Lotti Lane Mims of Buda, and great grandson, Wyatt Hill of Portland. Ernie leaves more family and friends to mourn his passing in Arkansas, and in Texas.
There will be a Celebration of Life held at Pine Tree Lodge, in Texas, Saturday, February 27, 2021, from 11:00 a.m. until 2:00 p.m. Please stop by to share a laugh or a memory and have lunch and help us celebrate and remember Ernie. Ernie had previously chosen to be cremated and his ashes will be buried in the family plot in Dermott, Arkansas, at a later date. Cremation arrangements were handled through Broussard's Crematorium under the direction of Broussard's, 2000 McFaddin Avenue, Beaumont. 
In lieu of flowers, the family asks that donations be made to St. Jude's Hospital or a charity of your choice.
Glenn Lorenzo Girtman, age 62, of Newsport News, Va., died Thursday, Feb. 4, 2021. He was a native of Crossett and a retired US Army colonel. He was of the Baptist faith.
He was preceded in death by his parents, Richard Girtman and Maddie Brock; two sisters, Ruby Perkins and Aristean Bentley Fields; and three brothers, William Charles Brock, Charles "Boobie" Girtman, and Roy Brock.
He is survived by one brother, James Richard Girtman (Johnnie) Bastrop, La.; and three sisters, Barbara Jordan of Albuquerque, N.M., Carolyn Webb of Crossett, and Pearlie Carthon of Desoto, Texas.
Graveside services Thursday, Feb. 25 at 11 a.m. in Westview Cemetery in Crossett with Bro. Jessie L. Radford Jr. officiating with military honors and under the direction of Cromwell Funeral Home.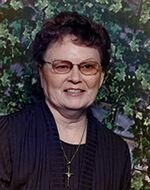 Mary Ruth Oliver Locke, 82, of Bastrop, La., died Friday, Feb. 19, 2021. She was a native and long-time resident of Fountain Hill and a 1956 graduate of Fountain Hill High School. She was a cafeteria manager for Morehouse School District for over 20 years and was a member of Fountain Hill First Baptist Church.
She was preceded in death by her husband of 42 years, Vernon L. Locke; her parents, Curtis and Vonnie Moses Locke; one brother, George Oliver; and one sister, Nancy Stumbaugh. 
She is survived by three daughters, Debbie Keller and Donna Lindeman, both of Bastrop, and Denice Musgrove of Mer Rouge, La.; one son, David Locke of Bastrop; one brother, John Oliver of Crossett; one sister, Martha White and husband, J.L., of Cabot; six grandchildren; and seven great-grandchildren.
Graveside services were held at 2 p.m. Tuesday, Feb. 23 in Flat Creek Cemetery with Rev. Bill Elton officiating. Funeral arrangements were under the direction of Jones-Hartshorn Funeral Home.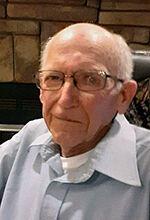 Billy Carroll Shelton, 79, of Crossett, died Friday, Feb. 19, 2021.  He was born Jan. 30, 1942, was a 1960 graduate of Crossett High School, and was a member of North Crossett Freewill Baptist Church where he sang in the choir.
Over the years, he worked as a mechanic for Jr. Meeks Chevrolet and both Etheridge and Ashley Motor Companies.
He was preceded in death by his parents, Dwight Sr. "Red" and Clara Neighbors Shelton; his wife, Connie Tucker Shelton; one infant daughter, Cheryl Corene Shelton; and one brother, Dwight C. Shelton Jr.
He is survived by one daughter, Sharon Gaught of Gassville; one son, Robert Shelton, and wife, Kerri, of Hamburg; five grandchildren; and three great-grandchildren.
A graveside service was held at 2 p.m. Tuesday, Feb. 23 in Pinewood Memorial Park with Pastor Joey Johnson officiating.  Pallbearers were James Ray Lake, Rusty McCone, Mike Bays, Dennis Rice, James Smith, and Roy Patterson.
Honorary pallbearers were the members of Adult Men Sunday school class at North Crossett Freewill Baptist Church.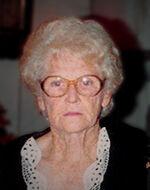 Ollie Mae Maxwell Taunton, 97, of Crossett, died Thursday, Feb. 18, 2021, at her home. She was born June 20, 1923, was a lifelong resident of Ashley County, and attended Community Chapel Baptist Church for many years.
She and her husband farmed.
She was preceded in death by her parents, Lin and Lula Forrest Maxwell; her husband, Emory Bill Taunton; one son, Willard Dewayne "Sonny" Taunton; two grandchildren; one great-grandchild; and 15 brothers and sisters.
Her survivors include one daughter, Archolar Duncan (Buddy) of Crossett; and three sons, Billy Charles Taunton (Elizabeth), Elton Taunton (Norma), and Ricky Lynn Taunton (Fannie "Jo"), all of Crossett; 16 grandchildren; 28 great-grandchildren; and numerous great-great-grandchildren.
A celebration of life service was held at 10 a.m. Monday, Feb. 22 at Medders Funeral Home with Bro. Mike Chain officiating.
Pallbearers were Michael Taunton, Emory Duncan, Sam Taunton, Jeremy Taunton, Brad Taunton, and Barry White. Honorary pallbearers were Ronald Dean Forrest and Bobby Jenkins.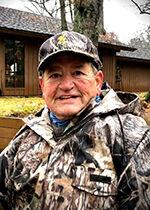 Dane Alan Weindorf looked forward to Saturday, February 20, 2021; the day he entered the arms of his Heavenly Father at the young age of 74. Dane was born September 20, 1946 in Saint Paul, Minnesota, as the second oldest of 6 siblings whom he leaves behind. He often made them laugh until they cried, and they rejoice with him now as he will no longer be able to beat them playing cribbage as he did for so many years. Dane's faith was deep and his love spilled over into every life he touched. He was a friend to all and a father to many. Dane was truly the leader of a motley crew with his wife of 38 years Annette. They have two sons; Dax and Blake, and two daughters; Leslie and Angie, as well as 8 grandchildren and 7 great-grandchildren who will carry out Dane's legacy here on earth. He is celebrating eternity with his mother Esther, his father Werner, and a host of friends and family. We know he was most excited to be reunited with his grandsons Joel Whitlow Foote and Lucas Fillmore Weindorf. 
Dane bought his first grocery store in 1972 with the help of Warren Knight. Dane's Little Store was on the corner of 9th and Main St. in Crossett and many will remember dining at the Eagles Nest next door. His little store grew into 7 grocery stores in the JADE's (Joe and Dane Enterprises) chain with his partner Joe Foote. He retired after more than 30 years of serving others in the grocery business. His desire to continue to do great things in his community lead him to run for Mayor of Hamburg. After being elected to his first term as Mayor, it was a race from the duck woods to the courthouse to be sworn in. With no time to change, the camo he wore suited him just fine for the ceremony. As Mayor, Dane worked on many important projects in Hamburg including renovations to the city parks, the baseball park, and the new fire station. These accomplishments were a culmination of years of hard work and a vision he had to increase the quality of life for those in Southeast Arkansas.
Dane was known through the years to keep himself busy and drive Annette crazy with his tinkering and countless projects. Some of the most interesting of late were drift-wood turtle shell taxidermy and building baby jumpers. The largest he tackled successfully was when he briefly entered the house-flipping craze in Hamburg with one of his 'extra' sons and partner in crime for many years, Abe Clark. Annette thought the house flip was nearly a flop that we all joked would have been the next greatest reality TV show: "Flop this house with Dane and Abe". His priority with any project was to be organized. With as much equipment as he had, that took a lot. To be honest, he had just finished getting organized right on time to leave it all behind. We are thankful he did so that we finally all know where everything is in his double-double carport tool town shop behind his house. 
Dane maintained lifelong friendships that are too numerous to count. All those rowdy friends have settled down now as Dane did too after longtime friend, and roommate for a while, Dr. Barry Thompson helped introduce him to Annette. However, we aren't sure what schemes Heaven will see when he is reunited with his friend Buddy 'Boudreaux' Stephens in their renewed heavenly bodies. Dane enjoyed fellowship and getting to know everyone he met in a special way. He was delighted to host anyone and especially enjoyed watching the Superbowl with Barry just a few weeks ago. Dane treated everyone he knew as though they were his highest priority no matter who they were or where they came from. He rarely asked for anything that wasn't related to him helping someone else. He knew that personal relationships meant the most and he loved forming that bond with people. His love for his family and community and hunting wild turkeys any place he could find them, was superseded only by his love for the Lord and was an active member of the First Baptist Church of Hamburg. 
Service arrangements will be announced soon and will include an outdoor memorial service at the Hamburg City Park; which was the crown jewel of all his city improvement projects and that will be enjoyed by all for years to come. Private burial will be in the Hamburg Cemetery. In lieu of flowers, donations can be made to Ashley County Museum, PO Box 27, Hamburg, AR 71646, in Dane's honor. 
Funeral arrangements are under the direction of Jones-Hartshorn Funeral Home of Hamburg, Arkansas. Online guestbook, www.jones-hartshorn.com.