Mary Louise Bonner Barnes, age 67 of Montrose died Thursday, Dec. 17, 2020 at CHI St. Vincent Infirmary in Little Rock. She was a native of Portland, a homemaker, and a member of St. Peter Baptist Church. 
She was preceded in death by her husband, Clevelon Barnes; her parents, Walter Lee and Sulistene Holmes Bonner; one brother, James Mitchell; and three sisters, Dorothy Marie Bonner, Queenie Bonner Clark, and Lorie Ann Bonner.
She is survived by one son, Clevelon Barnes Jr., wife Kasey of Modesto, Calif.; two daughters, Linda Lewis of Emeryville, Calif., and Coretta Robinson of Dallas, Texas; two brothers, Walter Milton Bonner of Montrose and Dewight Bonner of Los Angeles, Calif.; one sister, Charlie Mae Bonner of Madison, Wis.; and four grandchildren.
Service was held Sunday, Dec. 27 at 2 p.m. in the chapel of Cromwell Funeral Home.
Pallbearers were Melvin Spencer, Darnell Bonner, Ray Holmes, Lee Caldwell, Larry Woods, Lennie Moore, Willie Moore, and Charles Bynum.
Burial in Montrose Cemetery under the direction of Cromwell Funeral Home.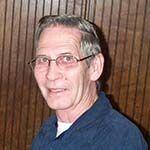 Cecil E. Booth, age 78 of Jacksonville, Florida, formerly of Crossett, Arkansas, passed on December 18, 2020.
After serving 4 years in the Army, Cecil and his family moved to Jacksonville, Florida and he went to work for Bellsouth. There he became an integral part of the 911 call systems for Northeast Floridabefore retiring after 35 years. Retirement wasn't for him, so he went to work for AK Associates using his knowledge of the 911 systems to continue his work for the City of Jacksonville. After 10 years he retired for good. Cecil had a love for his family, cooking and fishing. His baked beans and BBQ Sauce is legendary among his friends and family.
He is survived by his daughters, Gayla Booth Lippert and Tracy Booth Grant (Jack Grant), six grandchildren, four great grandchildren, brothers Junior Booth, Sonny Booth, and sisters Quida and Jean Elliott.
He is predeceased by his wife, Linda Goodwin Booth, his sister Beatrice Johnson and his parents, Perry Dolphus Booth and Armandie Verdell Ozment Booth.
There was a graveside service on Wednesday, December 23 at 11:00 AM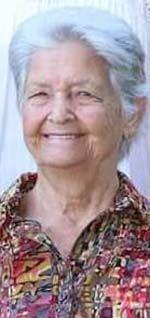 Mrs Molly Naomi Rickman was born April 10, 1927 in the year of the Great Flood of 1927 at Hamburg, Arkansas. She passed away peacefully on December 26, 2020 in the year of the Bethlehem Christmas Star at Crossett, Arkansas. Molly Naomi Rickman was a native of Hamburg, Arkansas and an active outdoor enthusiast. Mrs. Rickman enjoyed mowing her yard and being the "Boss of her house." She is preceded in death by her husband, Enoch Marion "Jack" Rickman and her parents, John Preston Riles and Mable Ozel Morgan Riles.
Mrs. Rickman is survived by her four children, Dewel Rickman and his wife Dianne, Rose Avery and her husband Mike, Cynthia Miller and her husband Wade, and Kim Richardson and her husband Robert. She is also survived by three sisters, Elizabeth Palenik, Mary "Tator" Rich, and Marlyn Kouw; numerous grandchildren and great-grandchildren; and a host of extended family.
A service celebrating the life of Mrs. Molly Naomi Rickman will be held at a later date in the spring at the Causey Cemetery. For those who wish, the family encourages planned memorials be made to the charity of the donor's choice.
Arrangements are under the direction of Cox Funeral Home of Bastrop, Louisiana.
Harold Allen Tucker, 79, of Crossett, died Tuesday, Dec. 22, 2020, at his home. He was born in Crossett on Sept. 21, 1941, and was a 1959 graduate of Crossett High school.
He worked as a papermaker for Georgia Pacific until his retirement after 44 years of service. He was a Christian and member of Jarvis Chapel Baptist Church, where he served as a deacon and church treasurer.
He was preceded in death by his parents, James and Rena A. Dubose Tucker, and his wife of 54 years, Nancy Lou Tucker.
He is survived by one son, Timothy Allen Tucker (Leigh); two daughters, Tammy Leann Carter (Todd) and Tina Lenai Herrington (Morris), all of Crossett; one brother, Ronald. D Tucker (Joann); one sister, Deborah J. Ford also of Crossett; six grandchildren; and five great-grandchildren.
A graveside service was held at 1 p.m. Saturday, Dec. 26 in Crossroads Cemetery with Bro. Lloyd Gibbs officiating. Pallbearers were Tucker Carter, Thomas Carter, Trace Tucker, Bryson Gill, Cole Gill, Chris Gill, Parker Ferebee, and Cooper Ferebee.
Honorary pallbearers were James Ford, Ron Tucker, Kayne Coody, Caleb Coody, Trent Carter, Boyett Goodwin, Owen Carpenter, Zach Goodwin, Mason Goodwin, Dillon Pence, Rodney Graves, James Outlaw, Donny Walker, Dan, Danny, Steve Courson, and the men of Jarvis Chapel Baptist Church.
In lieu of flowers, donations may be sent to Jarvis Chapel Church in his memory.