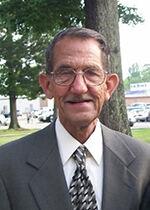 John F. Dumas Sr., 79, native and lifelong resident of Hamburg, died Monday, July 26, 2021, in Kenner, La. 
A 1960 graduate of Hamburg High School, he served in the Arkansas Army Reserves. He worked for Georgia-Pacific Corporation Paper Mill and retired after over 40 years of service. He was a church worker, member, and deacon at Southside Baptist Church. 
He was preceded in death by one son, Kevin Bradley Dumas, and his parents, Gordon and Gladys Selby and J.A. Dumas.
He is survived by his wife of 56 years, Donna Kelley Dumas of Hamburg; two sons, John Dumas Jr. and wife, Missy, of Crossett and Stephen Dumas and wife, Lori, of Hamburg; four brothers, Jimmy Dumas and wife, Nita, of Hendersonville, Tenn., Charlie Dumas and wife, Sherry, of Crossett, Paul Selby and wife, Rachel, of White Hall, and Keith Selby and wife, Debbie, of Conway; one sister, Nancy Barnes of Marietta, Ga.; seven grandchildren; and one great-grandson.
Funeral services were held at 10 a.m Thursday, July 29 at Southside Baptist Church with Bro. David Newberry officiating. Burial was in Pinewood Memorial Park. 
Pallbearers were Glen Lawson, Bill Kelley, Brian Mills, Tony Kelley, Patrick Kelley, and Brandon Kelley. 
Honorary pallbearers were Douglas Crane, W.M. Wigley, and Keith Carter.
Memorials may be sent to Southside Baptist Church, PO Box 446, Hamburg, AR  71646. 
Funeral arrangements were under the direction of Jones-Hartshorn Funeral Home.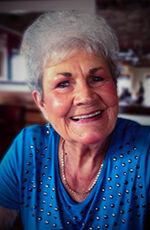 Vera Ruth Gatling, 84, of Crossett, died on Saturday, July 31, 2021. She was born on Jan. 1, 1937, and was a member of Pine Forest Missionary Baptist Church.
She retired as a small bag inspector from Bemis Bag Company and later worked for "Meals on Wheels."
She was preceded in death by her parents, Charlie and Manie Rhodes Upshaw; and eight siblings, Grace Gardner, Hardie Upshaw, Mildred Hall, Sykes Upshaw, Harold Upshaw, Huey Upshaw, David Upshaw, and Fannie Mae Boyd Denny.
She leaves behind three daughters, Brenda Rice and husband, David, of Crossett, Becky Marter of Crossett, and Christy Martin and husband, Brian, of Hamburg; five grandchildren; 11 great-grandchildren; and two great-great-grandchildren.
The family planned a private graveside service in Crossroads Cemetery with Pastor Mike Griffith officiating.
Pallbearers were Larry Rice, Jack Rice, David Rice, Benjiman Murphy, Brian Martin, and Lance Griffin. 
Honorary pallbearer was Austin Williams.
Services were entrusted to Medders Funeral Home.
Robert Lee Kelley, age 71 of Crossett, died Saturday, July 31, 2021 at his home. He was a native of Hamburg and lifelong resident of Ashley County. He was a retired truck driver and a member of Unity Baptist Church.
He was preceded in death by one daughter, Melinda Chatway; his parents, Johnny and Martha Pilgrim-Kelley; one brother, Richard Kelley; and three sisters, Janie Johnson, Sue Wolfe, and infant Vera Mae Kelley.
He is survived by his wife of 12 years, Christie Kelley; three sons, Bobby Kelley (Dena) of Hamburg, Robin Kelley (Kim) of Chesapeake, Va., and William Kelley of Crossett; one daughter, Katie Kelley of Crossett; two brothers, Johnny Kelley (Katrina) of Crossett and Jimmy Kelley (Janet) of Hamburg; two sisters, Marie Blake (Douglas) of Crossett and Peggy Kelley of Heber Springs; eight grandchildren; and two great-grandchildren.
There will be no service.
Arrangements were entrusted to Cromwell Funeral Home.
Raymond Jackson Parnell, age 74 passed away peacefully in his home Monday, July 26 2021, surrounded by his loved ones. He was born in Warren, Arkansas, November 20th, 1946, to the late Robert Parnell and Elizabeth Hairston Parnell.
Raymond graduated from Banks High school in 1965 where he played basketball before enlisting in the United States Army during the Vietnam conflict. He was a supervisor for Burlington industries in Monticello for 23 years, later retiring from UAM. He enjoyed sports and was an avid Razorback fan seldom missing a game. In his later years Raymond enjoyed landscaping, and never passed on an opportunity to go fishing.
Raymond is proceeded in death by his parents, Robert and Elizabeth, and two brothers Bobby and Tommy. Mr. Parnell is survived by his beloved wife of 39 years, Barbara Parnell. His four sons Christopher Parnell, William Adair, Jason Adair, and Kenneth Adair Jr. Four grandchildren J.C. Adair, Madison Adair, Bailey Adair, and Caroline Adair all of Monticello, Arkansas. Two great-grandchildren Carson Fletcher, and Weylyn Adair. A sister, Janie Lommis (Carlton) of Greenwell Springs, Louisiana and brother Steve (Diane) of Sumpter, Arkansas. A host of nieces and nephews.
"Build houses and settle down. Plant gardens and eat what they produce." Jeremiah 29:5
Visitation was held at Stephenson-Dearman Chapel Friday, July 30 at 1:00 with services following at 2:00 P.M. Visit www.stephensondearman.com to sign guestbook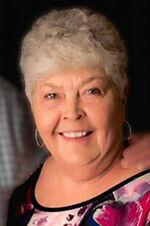 Brenda Ragar, 76, of Crossett, died Friday, July 30, 2021, at her home. She was born in Monticello on Sept. 17, 1944, grew up in Collins and attended school in Dermott. She worked for Wal-Mart as a sales associate for 40 years and was a member of the First Assembly of God Church.
She was preceded in death by her father, William Dewitt West; her mother, Willie White Hilliard; her husband of 38 years, James Ragar; and one sister, Judy Tumey.
She leaves behind three children, Mike Hartness (Teresia) and Missy Dumas (John), both of Crossett, and Matt Hartness of Little Rock; along with one brother, Bill West (Patti) of Orlando, Fla.; seven grandchildren; and one great-grandson.
A celebration of life service will be held at 10 a.m. Wednesday, Aug. 4 at First Assembly of God Church, 1500 Parkway Drive, Crossett, with Pastors Kenneth Neal and Justin Uselton officiating. Burial will follow in Crossroads Cemetery under the direction of Medders Funeral Home.
Pallbearers are Johnny Hennington, James Harrington, Garrett Courson, Scott Parker, Paul Selby, J.W. Floyd, Josh Walthall, and Cecil Walthall.
Honorary pallbearers are the Andy's Coffee Group.
Visitation will planned for 5 to 7 p.m. Tuesday, Aug. 3, at Medders Funeral Home, 1564 Hwy 52 W, in North Crossett.
Sherma Jean Shairrick, 71, of Benton, died Thursday, July 22, 2021, at University of Texas Health Center in Tyler, Texas. She was born in East Prairie, Mo., on July 17, 1950, and was a member of the Church of Christ faith.
She earned an associate degree in computer programming and was a seamstress and painter.
She was preceded in death by her father, Jesse Lee Couch; one son, Richard "Ricky" Paul Shairrick; her stepfather, Frank Bundy; her mother-in-law, Ruby Shairrick; and her father-in-law, Monroe Shairrick.
She leaves behind her husband of 53 years, Donald Shairrick of Benton; two children, Melissa Clifton of Englewood, Fla., and Billy Ray Shairrick of Benton; her mother, Deloris Bundy of Tyler; two sisters, Carolyn Mullins and husband, Albert, of McComb, Miss., and Patricia Lee Boykin of Shreveport, La.; three grandchildren; and two great-grandchildren.
A graveside service was held at 10 a.m. Friday, July 30, in Green Grove Cemetery near Urbana and under the direction of Medders Funeral Home.