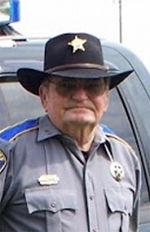 William Earl "Bill" Mixon, age 75, of Montrose, died Monday, April 20, 2020, at his home. He was born Dec. 25, 1944, in Revenna, Ohio, and served in the US Navy during the Vietnam War. He was a law enforcement officer for over 29 years in Horn Lake, Miss.; Balknob; Lake Village; Montrose; and Ashley County.
He was preceded in death by his parents, Joel Mixon and Hazel (Pendergrast) Mixon; one son, Andy Mixon; and one stepson, Butch Tims.
He is survived by his wife of 37 years, Sharlote Marie (McCabe) Mixon; three sons, Franky Mixon of Montrose, Brad Mixon of Walls, Miss., and Chuck Mixon of Hernando, Miss.; one stepson, Dentye Tims of Byhalia, Miss.; nine grandchildren; and nine great-grandchildren. 
A celebration of life service will be held at a later date. Arrangements were by Bishop-King Funeral Home.
Donations may be sent to Paws and Claws Humane Society, PO Box 975, Mcgehee, AR 71654 or to St. Jude's Children Research Hospital, 501 St. Jude Place, Memphis, TN 38105.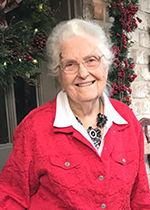 Hattie Mae Bates Reynolds, 99, of Jerome died Sunday, April 26, 2020. She was a native of Ashley County and a resident of Jerome for the past 68 years. 
She was a homemaker and cake decorator as well as a member of Jerome Baptist Church, where she served as the church clerk and a Sunday school teacher for many years. She was a member of Chicot County 4-H Club and Chicot County Extension Homemakers Council.
She was preceded in death by her husband of 59 years, Brad Reynolds; her parents, Earnest Allen and Florence Dingler Bates; one sister, Sally Mae Bates Battle; and four brothers, Elvin Bates, Alvin "Hoot" Bates, Marion Bates, and Gerald Bates.
She is survived by four sons, David Reynolds and wife, Debra, of Johnson City, Tenn., Lamar Reynolds and wife, Jane, of Houston, Texas, Glenn Reynolds and wife, Patricia, of Jerome, and Daniel Reynolds and wife, Sandra, of Starkville, Miss.; one brother, T.R. Bates of Monticello; two sisters, Cattie Mae Lemley of Dermott and Louise Robinson of Cabot; eight grandchildren; 12 great-grandchildren; and one great-great-granddaughter.
Graveside services will be held at 2 p.m. Wednesday, April 29 in Trafalgar Cemetery with Bro. Larry Donaldson and Bro. Tommy Boles officiating. 
Honorary pallbearers are Dave Reynolds, Ben Reynolds, Tyler Reynolds, Jonathan Reynolds, Zack Reynolds, Beau Reynolds, Gary Matthews, Johnny Matthews, Donald Lemley, Jerry Bates, Dale Bates, Shawn Bates, Junior Hollinger, Jimmy Bates, Tim Robinson, Greg Robinson, and Kenny Robinson. 
Memorials may be sent to Trafalgar Cemetery Association, c/o Ben Lawrence, 859 Ashley Road 105, Montrose, AR  71658. Funeral arrangements are under the direction of Jones-Hartshorn Funeral Home.
Visitation will be 1:45 p.m. to 2 p.m. Wednesday at the cemetery.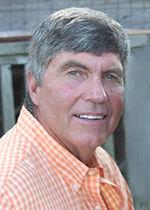 Shan Streeter, 65, of Hamburg, died Tuesday, April 21, 2020. He was a native of Montrose and a resident of Hamburg for the past 25 years. He graduated from Portland High School in 1971 and worked as a farmer. He was a member of Montrose Baptist Church and attended Promise Land Missionary Baptist Church. He was also a member of Railroad Hunting Club.
He was preceded in death by his parents, Wilson C. and Mary Stephens Streeter; two brothers, Steve Streeter and Buck Streeter; and one step-granddaughter, Bristol Miller.
He is survived by his wife, Denise Cecil Streeter of Hamburg; one daughter, Staci Cessor and husband, Marty, of Montrose; one step-daughter, Holly Miller Carpenter and husband, Kirk, of Portland; two step-sons, Jon Craig Miller and wife, Nikki, of Hamburg and Sean Melanson of Benton; three sisters, Sheryl Gilliam and husband, Benny, and Shea Streeter, all of Portland, and Ronna McCarty of Bastrop, La.; one brother, Raymond Streeter of Greers Ferry; three grandchildren; and five step-grandchildren.
Funeral services were held at 2 p.m. Thursday, April 23 at the Promise Land Cemetery pavilion with Bro. Josh Luellen and Bro. Trey Emory officiating. A private burial was in Montrose Cemetery. 
Honorary pallbearers were Jim Wells, Keith Ladd, Robert Bridewell, David Lynn, Kenny Lynn, Larry Adams, Benny Gilliam, Jeremiah Simms, Wayne Beaty, Dewayne Beaty, Andrew Hartshorn, Jeff Foster, Billy Don Cecil, Rodney Chapman, members of Railroad Hunting Club, and members of Promise Land and Eudora Domino Clubs. 
Memorials may be sent to Carti Foundation, PO Box 55011, Little Rock, AR  72215. 
Funeral arrangements were under the direction of Jones-Hartshorn Funeral Home.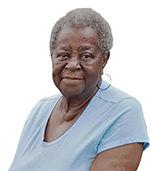 Annie Pearl Watkins, 79, of Portland, died Friday, April 17, 2020, at Delta Regional Medical Center in Greenville, Miss. She was a native of Portland, and a past resident of Dayton, Ohio, for 52 years.
She was a retiree of General Motors Auto Manufacturing Company and a member of Brown Temple Baptist Church in Portland.
She was preceded in death by her parents, Alexander Jr. and Essie Barney-Lee; one brother, Alexander Lee III; and two sisters, Rosie Caldwell and Alice Lee.
She is survived by three brothers, Lenward Lee, wife Sharon, Charles Lee, wife Sonia, all of Columbus, Ga., and John Lee, wife Irma, of Columbus, Ohio; and four sisters, Merdie Hadley of Montrose, Betty Scott of Milwaukee, Wis., Dorothy Lee of Chicago, Ill., and Janice Gayfield of Columbus, Ga.
A private graveside service was held Saturday, April 25 in Portland #2 Cemetery with Rev. Walter Witherspoon officiating. 
Honorary pallbearers were Anthony Watson, Rontray Miller, James Williams, Stephan Henry, Danang Rockett, and Charles Bynum.
Service entrusted to Cromwell Funeral Home.