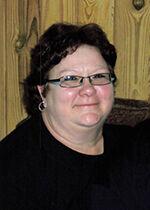 Cheryl Mills Montgomery, 63, of Crossett, died Thursday, Dec. 10, 2020. She was a native of McKinney, Texas; a resident of Crossett for the past 60 years; and 1975 graduate of Crossett High School. 
She had worked for Ashley County Sheltered Workshop, Ashley County Assessor's Office, and First National Bank. She was a member of Church of the Redeemer. 
She was preceded in death by her parents, Jimmy and Geraldine Vaughn Mills.
She is survived by her husband of 29 years, Terry Montgomery; one son, Josh Parrott and wife, Crissy; one brother, David Mills and wife, Janet; one grandson; and her mother-in-law, Charlotte Montgomery, all of Crossett.
Graveside services were held at 2 p.m. Monday, Dec. 14 in Causey Cemetery in Morehouse Parish, La., with Bro. Bob Whiteley officiating. 
Memorials may be sent to American Diabetes Association, 320 Executive Ct. # 104, Little Rock, AR 72205 or to Church of the Redeemer, PO Box 150, Hamburg, AR  71646. 
Funeral arrangements were under the direction of Jones-Hartshorn Funeral Home.