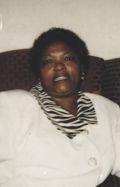 Elizabeth Collins-Cobb, age 60 of Hamburg, died Monday, Sept. 11, 2017 at St. Vincent Infirmary in Little Rock. She was a lifelong resident of Hamburg, a retired housekeeper for Ashley County Medical Center, and a member of Mt. Zion Baptist Church of Hamburg.
She was preceded in death by her husband, Samuel Cobb; her parents, Virgil and Alzora Harris-Miller; and four brothers, L.V. Miller, John L. Miller, Andrew Miller, and Eligha "Bobo" Miller.
She is survived by one son, Johnny Miller of Pine Bluff; six sisters, Ethelina Davis of Dumas, Erma Jean Perry and Gracie Mae Brock, both of Hamburg, and Verdell Brisco, Janice Murphy and Juanita Miller, all of Chicago, Ill.; and one grandson.
Services were held at 11 a.m. Saturday, Sept. 16 at Mt. Zion Baptist Church with Rev. Willie R. Taylor officiating. Pallbearers were McCoy Franklin, Clyde Leonard, George Dickerson, David Miller, Phillip Brock, and Jesse Pam. Burial was in Johnson Memorial Cemetery.
Visitation was held at Cromwell Funeral Home.

Lottie M. Croswell, 96, of Crossett, passed away peacefully on Saturday, September 16, 2017, at the Cherry Ridge Skilled Nursing Facility in Bastrop, LA.
She was born in Ashley County on January 15, 1921, to her parents, Bob, and Geneva Maxwell.
Lottie was an amazing seamstress who not only sewed for her family, but also professionally. Her greatest masterpieces include the beautiful dresses she made for her granddaughters and great-granddaughters.
Lottie worked in retail at Harrison's Clothing Store in Hamburg, and at the Crown Colony in Hot Springs. She also lovingly crafted handmade quilts for her family and was a fantastic cook. Her old-fashioned teacakes could always be found on the kitchen counter and family dinners and holidays were always greatest around her dinner table. She loved her family, her church, and most of all, her Lord.
She is preceded in death by her parents and all her siblings, her husband of 56 years, Charles Robert Croswell; one granddaughter, Kay Goodwin and one great-granddaughter, Kasey Goodwin.
She is survived by her only daughter, Margaret Nutt and husband, Roger, of Crossett; two granddaughters, Stephanie Pratt of El Dorado, and Beth Nutt of Little Rock; grandson-in-law, Charlie Goodwin of Stamps, AR; two great-grandchildren, Benjamin, and Caroline Pratt; three great, great-granddaughters, Natalie, Ryleigh, and Kyleigh; along with a host of friends and extended family members.
A funeral service was to be held at 2:00 p.m., Tuesday, September 19th at Beech Street Baptist Church, 500 Beech Street in Crossett, with Bro. Donnie Dubose officiating, followed by an interment at Pinewood Memorial Park under the direction of Medders Funeral Home. Pallbearers are Joe Eubanks, Benjamin Pratt, Billy Bolin, Charlie Goodwin, Henry Carter, and Red Wells.
Visitation was to be from 6:00 -8:00 p.m., Monday, September 18th at Medders Funeral Home, 1564 Hwy 52 W, in Crossett.
In lieu of flowers, memorials may be made to the Beech Street Baptist Church.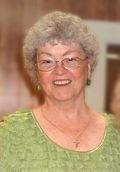 Margie Ann "Griffis" Gardner
Margie Ann "Griffis" Gardner, 75, of Crossett, formerly of Bastrop, La., died Friday, Sept. 15, 2017, at her home. She was born Jan. 2, 1942, and was a member of Mt. Olive Baptist Church where she volunteered to visit "shut-ins" and to help feed the families of her fellow church members after a loss. She was a homemaker.
She was preceded in death by her parents, J.C. and Lillie Pearl Morgan Griffis; her husband, Lonnie Fred Gardner; three sisters, Connie Ruth Scroggins, Frances Frisby, and infant, Mary Griffis; and one brother, Charlie Griffis.
She is survived by two sons, Keith Gardner and wife, Janla, of Crossett, and Alan Gardner and wife, Khanh, of Baton Rouge, La.; one daughter, Vicki Wells and husband, Alan, of Fountain Valley, Calif.; four brothers, Floyd Griffis and wife, Vela, of Crossett, John Henry Griffis and wife, Nelda, of Kerrville, TX, Jackie Griffis and wife, Shirley, of Cove City, TX, and Paul Douglas Griffis and wife, Dawn, of Crossett; seven grandchildren; and five great-grandchildren.
A celebration of life service was held at 2 p.m., Monday, Sept. 18 at Mt. Olive Baptist Church, 1533 Hwy 52 W, in Crossett with Pastors Eric Hodge and David Tohlen officiating, followed by burial in Unity Cemetery under the direction of Medders Funeral Home.
Pallbearers were Kyle Gardner, Kevin Gardner, Joseph Gardner, Kyle Griffis, Mike Scroggins, Tommy Scroggins, Mike Ogden, and David Ogden. Honorary pallbearers were Ms. Margie's Sunday school class.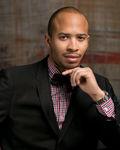 Darryl William Hawkins, age 22 of Frisco, Texas, died Sunday, Sept. 10, 2017 in Plano, Texas. He was a member of One Community Church where he served for special needs children at the daycare as well as participated in various groups including the 2:52 Youth Organization.
He was a graduate of McKinney Boyd High School where he was president of the student council and of Universal Technical Institute before attending BMW specialty school in Phoenix, Ariz., where he was chosen class leader and asked to speak at graduation.
He worked for BMW as a technician in San Antonio, Texas, before accepting a position as a sales associate at David McDavid in Plano. Before his death he had reached the level of service advisor at Hendrick Volkswagen of Frisco.
He was preceded in death by his maternal grandparents, Leon and Helen Moore; and his paternal grandparents, William Henry and Mary Hawkins.
He is survived by his parents, Darryl and Tonnia-Moore Hawkins of McKinney, Texas; and two sisters, La'Toya N. Hawkins of Dallas and Madelyn D. Hawkins of San Marcos, Texas.
Services were held at 3 p.m. Saturday, Sept. 16 at Tabernacle Baptist Church in Dermott with Rev. Ricky Lattimore officiating.
Pallbearers were Michael Bailey Jr., Rod Brown, Charles "Chef" George, Jerrod Handley, Michael Thompson and Travious Travon Hawkins.
Honorary pallbearers were HTG Hunting Club, Eddy Hawkins Sr., Troy Robinson, Nakia Hawkins, Dwight Fuselier, Benny Puriett, William Simmons, Rev. Albert Jones, Douglas Simmons, Freddie Walker and Chris Sims.
Burial was in Moore's Memorial Lawn in Dermott.
Services were under the direction of Cromwell Funeral Home.
Dewayne Stanley, 51, died Sept. 6, 2017, in Little Rock. He was a 1985 graduate of Wilmot High School.
He was preceded in by his parents, Rosie B. Stanley and Troy Stanley Sr., and one brother, Ray Stanley.
He is survived by one sister, Sheila Stanley of Wilmot; and three brothers, Troy Stanley of Wilmot, James Stanley of Little Rock, and Nathan Stanley of Detroit, Mich.
Funeral services were Saturday, Sept. 16, at First Baptist Church in Wilmot. Burial followed in St. Martha Cemetery in Wilmot.

Darla Gail Stuckey, 52, of North Little Rock, died Monday, Sept. 11, 2017. She was born April 9, 1965, in North Little Rock to Tommy Stuckey and Janice Anthony Stuckey Parker.
She is survived by her father, Tommy Stuckey of Crossett; her mother and step-father, Janice and Lee Parker of Des Arc; one son, Nicholas Stuckey (Tessa) of Conway; and two brothers, Ritchie Stuckey and Moe Stuckey (Mandy) both of Sherwood.
A celebration of life service was held at 5 p.m. Sept. 13 at Smith-North Little Rock Funeral Home.
Franklin Wayne White, 79, died Aug. 13, 2017 at Five Rivers Medical Center.
He was born Jan. 9, 1939. He served in the U.S. Army, was the first vice president of the UAW Local 1887 in St. Louis, MO., and worked at Mallinckrodt Chemical for 37 years.
He was preceded in death by his parents, Mitchel and Etta Ruth McGinnis White; three brothers, Steven White, Perry White and Mitchel White; four sisters, Ocie Gibbs, Jean McCoy, Cora White, Ruth Blemmel; and two grandsons, Elliot White and Owen White.
He is survived by his wife, Barbara Eddington White; son, J.W. White of Bono; step son, Mike Lowry of Kansas City, MO; two grandsons, Jared and William White of Bono; granddaughter, Kinsley of Paragould; set granddaughters, Barbara Lowry Meyers of Rogers, Amanda Lowry-Andreski of O'Fallon, MO; and ten great grandchildren.
Funeral services were held Thursday, Aug. 17, at the Maynard Methodist Church with Alma Hastings officiating. Burial followed at the Maynard Cemetery.