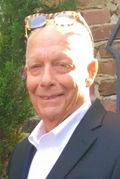 Rudolph "Rudy" Bischof Jr.
Rudolph Frederick Wilhelm "Rudy" Bischof Jr., 76, of Little Rock, left his earthly domain to blow his horn at his permanent gig in the Big Band of Heaven on May 19, 2017. Born January 12, 1941 in Hot Springs Ark to Rudolph Frederick Wilhelm Bischof Sr. and Magthalanae Orfanos Bischof Cecil, both of whom preceded him in death. He proudly served in the U.S. Marine Corps Reserve and was an icon and highly respected member in the Insurance Claims Industry from 1964-2017. Rudy was also a long time member and servant to Grace Lutheran Church.
Rudy was a fitness buff who enjoyed golf, fishing and jogging. He was a founding member of the U.S. Crappie Corp which in its day pulled many a fish from Lakes Overcup, Nimrod and Peckerwood.
Jazz music has always been a part of Rudy's life as he earned a baritone scholarship to ASTC (UCA) and went on to play his valve trombone in his church brass band as well as a member of Swing Band Reunion with whom he played 3 weeks prior to his heavenly gig.
Rudy was preceded in death by his wife of almost 50 wonderful years, Sherry Bischof. He was loved and is survived by his wife of 2 glorious years, JoAnn Crowe Bischof; sons, Bill Bischof (Maia) of Denton, TX, Ben Bischof (Jennifer Johnson) of Little Rock and his daughter, Barrie Bischof Torrey (John) of Little Rock; stepsons, Nick Crowe (Megan) of Little Rock, and Ben Crowe (Kristin) of Boston; brothers John Barry Bischof (Lise) of Houston, AR and Rob Bischof (Diane) of Hot Springs, AR; grandchildren, John David and Jesse Bischof, Maggie and Luke Torrey and Alexios (Sonny) Bischof as well as a host of nieces and nephews.
Visitation will be May 24th at 11:30 a.m. at the Grace Lutheran Fellowship Hall located at 5124 Hillcrest Ave, Little Rock AR 72205 followed by a 1pm funeral service officiated by Pastor James Walter.
In lieu of flowers donations may be made to Grace Lutheran Church, PO Box 250769, Little Rock AR 72225 or to a charity of your choice. Arrangements are by Ruebel Funeral Home, www.ruebelfuneralhome.com.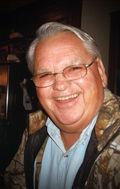 Donald R. Greene, 77, of Crossett, died Tuesday, May 16, 2017, at the
John L. McClellan Memorial Veterans Hospital in Little Rock. He was born in Kerz, Ken., on Nov. 27, 1939.
He was a veteran of the United States Air Force having been stationed at Edwards Air Force Base in Mohave, Calif.; Japan; and Little Rock Air Force Base.
He later worked as a line worker for Capital Manufacturing in Ohio and a truck driver for PE Barnes Trucking in Hamburg before joining Georgia Pacific Paper Mill as machine room utility where he retired after 28 years.
He was the overseer for the Crossett Ball Parks, assisted with bringing the Bluegrass Association to Crossett, and was a member of Crossett Police Auxiliary, American Legion Post 111, and Frost Prairie Fire Department.
He was preceded in death by his parents, Oma and Olga Justice Greene; and one daughter, Sandra Lynn Pippen; one grandson, Michael Joseph Pippen; four brothers, Jr. Greene, Calvin Greene, Ford Greene, and Kenneth Greene; and two sisters, Jewel Lester and Gladys Haney.
He is survived by his wife of 59 years, Lucille Davis Greene of Crossett; one son, Mike Greene and wife Pattie of Junction City; three daughters, LaDonna Ann Willis and husband Mike, Lora Newhouser and husband Richard, and Belinda Curran all of Crossett; two adopted children, Loretta Duncan and husband Emory and Bryan Pippen also of Crossett; one brother, Delmer Greene of Paintsville, Ken.; one sister, Bea Green and husband Wayne of Columbus, Ohio; nine grandchildren; one step-grandson; and 13 great-grandchildren.
A funeral service was held at 1 p.m. Thursday, May 18 at Church of the Redeemer, 2220 Highway 425 S in Hamburg, with Pastor Bob Whiteley officiating, followed by burial in Carlock Cemetery under the direction of Medders Funeral Home of Crossett.
Pallbearers were Paul Greene, Kasey Newhouser, Trent Newhouser, Dustin
Curran, Bryan Pippen, and Ty Duncan. Honorary pallbearers were the members of Frost Prairie Fire Department, Crossett Police Department, and American Legion Post 111.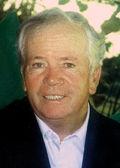 Dennie Jenkins, 82, of Hamburg, died Thursday, May 18, 2017 at Ashley County Medical Center in Crossett. He was a native and lifelong resident of Ashley County and a resident of the Milo Community outside of Hamburg since 1975. He was a retired logging contractor and a cattleman. He was a member of Egypt Missionary Baptist Church.
He was preceded in death by one great-granddaughter, Stella Nicole Peters; his parents, Arthur Lee "Tea" and Nellie Carter Jenkins; seven brothers, Dewayne Jenkins, Paul Jenkins, Panzie Jenkins, Edward Jenkins, Troy Jenkins, Roy Jenkins and Brutus Jenkins; and four sisters, Fredia Mae Thomas, Erma Lee Vail, Lois Rietzell and Jeanette Cox.
He is survived by his wife of 62 years, Sybil Craig Jenkins of Hamburg; two sons, Jeff Jenkins and wife, Sharon, of Hamburg and Greg Jenkins of Hampton; three daughters, Debbie Gates and husband, Randy, of Moro Bay, Shari Bozeman and husband, Rick, of Hamburg and Jennifer Grider and husband, Jay, of Maumelle; one brother, Linwood Jenkins and wife, Audrey, of Crossett; 12 grandchildren; and 12 great-grandchildren.
Funeral services were at 10 a.m. Saturday, May 20 at Egypt Missionary Baptist Church with Bro. Keith Rose and Lane Culp officiating. Burial was in Egypt Cemetery.
Pallbearers were Brandon Gates, Garrett Gates, Zack Jenkins, Cole Richard, John Jenkins, Blake Franklin, B.J. Kidwell, Jake Jenkins and Jack Jenkins.
Honorary pallbearers were Penny Jenkins, Bruce Jenkins, Pat Allison, Mike Richard and Steve Jenkins.
Memorials may be sent to Egypt Missionary Baptist Church, 563 Ashley Road 95, Hamburg, AR 71646. Funeral arrangements were under the direction of Jones-Hartshorn Funeral Home.
Virginia Cherrill McElroy
Virginia Cherrill McElroy, 84, died Sunday, May 14, 2017. She was born Nov. 2, 1932, and was a lifelong resident of Crossett. She graduated Crossett High School in 1949 at the age of 16. She worked as a secretary at Burr's Department Store, Chase Bag Company, and then Georgia-Pacific where she worked until her retirement in 1994. She was a member of Magnolia Baptist Church and a former member of the Crossett/Hamburg Camp of the Gideon's international auxiliary.  
She was preceded in death by her husband, Clyde Jamie McElroy; her parents, George (Preacher) and Agnes Hagood; and one son, Clyde Randall McElroy.
She is survived by her children, Rusty McElroy (Sandy) of Ashdown and Susanne Ballard (Greg) of Crossett; one sister, Mary (Mae) McDaniel of Crossett; and four grandchildren.
Funeral services were held at 2 p.m. Wednesday, May 17 at Magnolia Baptist Church with Bro. Mike Griffith officiating. Burial followed in Crossroads Cemetery under the direction of Jones Funeral Home.
Pallbearers were Rusty McElroy, Greg Ballard, Josh Ballard, Jeremy Ballard, Steve McDaniel, and Robin McElroy.