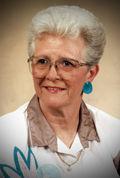 Ann Childers, 78, of Crossett, passed away on May 6, 2017, at the CHI St. Vincent Infirmary in Little Rock. She was born in Bastrop, LA on February 24, 1939, to her parents, Cleo Woodrow and Jessie Elizabeth Linder Delamar.
She lived in Bastrop with her family throughout school and soon after graduation began working as a telephone operator. It was during that time Ann was enthusiastically pursued by her sweetheart, Thomas Glen Childers, and on December 25, 1958, they were wed. The couple made their home in Crossett where they raised their three boys and over the course of fifty-eight years, Ann worked for Jade Super Foods, Dr. Pennington's Dental Clinic, and the Crossett Lanes, where she was an avid bowler. Ann was a member of South Main Baptist Church and very talented.
Besides sewing dolls, working crossword puzzles, and playing canasta with her friends, she was a songwriter, a published poetry author, a Sunday School Teacher, choir member, and a member of the
ACMC Auxiliary for thirty-eight years.
She loved her family and enjoyed the gatherings at Christmas with her children and grandchildren, giving them gifts and cooking their favorite dishes, but most of all, she loved her Lord and Savior, Jesus Christ, which is apparent in the personal message she left for her family and friends; "Hold on to the unchanging hand of our Savior, Jesus Christ. Be faithful and true in every walk of life."
Along with her parents, she is preceded in death by her two brothers, George and Bill Delamar. She is survived by her husband of 58 years, Thomas Glen Childers of Crossett; three sons, Richard G. Childers of Crossett, Tab A. Childers and wife Catherine also of Crossett, and Brian
K. Childers and wife Kim of Lebanon, TN; one brother, Gary Delamar of Baton Rouge, LA; one sister, Sue Cote and husband Mike of Bastrop, LA; a special friend, Rochelle Conti of Monroe, LA; eight grandchildren and eight great-grandchildren.
A Celebration of Life Service will be held at 2:00 p.m., Wednesday, May 10th at the South Main Baptist Church, 2801 Main St., in Crossett, with Pastor Lyle Hern, officiating, followed by an interment at Crossroads Cemetery under the direction of Medders Funeral Home.
Pallbearers will be Steven Wayman, K.C. Williams, Allen Jackson, Gary Booker, J.W. Byrd, Donnie Dubose, Gerald Lester, and Mike Carter. Honorary pallbearers will be Davis Harper, the ACMC Auxiliary, and the Canasta Ladies.
Visitation will be from 6:00 – 8:00 p.m., Tuesday, May 9 at Medders Funeral Home, 1564 Hwy 52 W, Crossett.
Jeff David Hust, 51, of Three Creeks died Tuesday, May 2, 2017 at home.
Born Oct. 29, 1965 in Swartz, La., he was the son of Alvin J. Hust and Helen New. He was a member of Three Creeks Baptist Church. He was an Arkansas State Trooper, C.I.D. working for the Arkansas State Police in law enforcement and was also a mason.
He was preceded in death by his fathers, Alvin J. Hust and Johnny New, and one son, Joshua David Hust.
Survivors are his wife, Shelbi Hust of Three Creeks; mother, Helen New; two sons, Colby Hurst (Stacy) of Rison and Corey Hurst (Amy) of Three Creeks; two daughters, Charlotte Brown (Andy) of Three Creeks and Scarlotte Duncan (Amanda) of Jacksonville; eight grandchildren, Kenny, Abel, Cole, Mac, Lauren, Gracie, Bo, and Grayson; three sisters, Carolyn Walters (Cedric), Denise Hust, and Nila Green (Jay); one brother, Terry Farmer; and a multitude of brothers and sisters in blue.
A memorial and Masonic funeral service was held at 3 p.m. Sunday, May 7 at the El Dorado municipal auditorium under the direction of Young's Funeral Directors and with James Sparks and Brandon Gurley officiating.
Memorials may be made to Officer Down Memorial, P.O. Box 1047, Fairfax, VA 22038 USA.
Roy Nolan Watt, age 75, of Crossett, died May 2, 2017 at Ashley County Medical Center. He was born Aug. 1, 1941 in Crossett. He was retired from Georgia Pacific after many years of service and attended Community Chapel Church.
He was preceded in death by his parents, Roy Noel and Frances Lee Jones Watt; one son, Leonard Ray Watt; and two sisters, Norma Harshberger and Edna Hoar.
Survivors include his wife of 52 years, Ann Watt of Crossett; one son, Daryl Watt of Crossett; one brother, Roddy Watt of Bastrop, La.; four sisters, Maxine Felkins of Crossett, Lois Lowry of Colorado, Betty Johnson of Montrose, and Barbie Thornton of Hermitage; and two grandchildren.
Graveside services were held at 10 a.m. Thursday, May 4 at Arkadelphia Cemetery with Bro. Mike Chain officiating and under the direction of Jones Funeral Home of Crossett.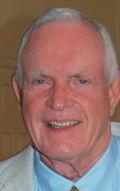 Dr. Larry Sterling Watkins
Dr. Larry Sterling Watkins passed away May 8, 2017. He was the son of William Simpson Watkins and Annie Inez Watkins. Larry was born on March 7, 1945 in Hamburg, Arkansas. He was married to Winifred Smith Watkins for 48 years.
Larry was forever a Hamburg Lion and was always proud of his hometown, his family, and his friends. Larry was an All American High School football player and he was a member of the 1964 National Championship Arkansas Razorback football team.
Dr. Watkins practiced medicine in Little Rock for 42 years. His dedication to his practice was a positive impact for hundreds of patients through his long career. He was a passionate physician, a loving husband, and a giving father. Larry will be remembered forever as "Big Daddy" to an adoring group of grandchildren.
Larry is survived by his wife Winifred; two brothers, Bobby Watkins (Eleanor), Henry Watkins (lynn); two daughters, Winifred Anne Ernst (Chris), Mary Sterling Thompson (Quin); four grandchildren, Milo Thompson, June Thompson, Madeleine Ernst, and Wilson Ernst. Larry is also survived by Brother in law Jim Kane and sisters in law Ellen Kane and Jacqueline King.
A visitation will be held at Ruebel Funeral Home on Wednesday May 10, at 2:30pm. A memorial service will be held at St. Mark's Episcopal Church on Thursday May 11, at 3pm with a reception to follow at the church.
In lieu of flowers, the family has asked donations be made in Larry's honor to Apple Seeds, 2648 N Old Wire Rd, Fayetteville, AR 72703 or to The Hamburg High School Scholarship Fund, 1119 S. Main St, Hamburg, AR 71646.