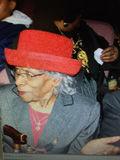 Mary Lee Brown, 91, of Pine Bluff, died Tuesday, March 7, 2017. She was born in Parkdale a daughter of the late James Brown and Willie Johnson Brown.
She is survived by three sons, Frank Anthony of Pine Bluff, William Anthony of Chicago, Ill., and Otis Anthony of Parkdale; one daughter, Jessie Mae Goodwin of Hamburg; two brothers, Robert Brown of St. Louis, Mo., and Edward Brown of Parkdale; one sister, Willie Mae Brown of Chicago; 13 grandchildren; 18 great-grandchildren; and two great-great-grandchildren.
Funeral services were Saturday, March 11, at Union Baptist Church in Parkdale with Pastor Jessie Mae Goodwin officiating. Burial followed in Green Grove Cemetery with arrangements by Brown Funeral Home of Pine Bluff.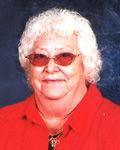 Maudie M. Tanksley Harper, 74, of Snyder, died Tuesday, March 14, 2017 at Stonegate Villa Health and Rehabilitation Center in Crossett. She was a native and life long resident of Ashley County. She was a homemaker and owner of the Parkdale Grocery and Cafe for several years. She was a member of New Life Church in Crossett.
She was preceded in death by her husband, William "Red" Harper; her parents, Frank and Myrtle Allen Tanksley; six brothers, Clyde Tanksley, Charles Tanksley, Millerd Tanksley, Travis Tanksley and James Franklin Tanksley and an infant brother; and six sisters, Easter Cone, Josie Kelley, Lila Atticosons, Eula Martin and Gladys Ricks and an infant sister.
She is survived by five sons, Kenneth Ray Pack Jr. and wife Vicki, of Bastrop, La., Ronald Keith Pack and wife, Nikki, Ricky Joe Pack and wife, Janet, all of Crossett, Wilbert Wayne Jackson and wife, Amy, of Beekman, La., and Donald Wayne Pack of Snyder; three daughters, Elizabeth Ann Tucker of Snyder, Glenda Kay Axtell and husband, Shawn Funderburg, and Linda Kay Bailey and husband, Robin, all of Crossett; 13 grandchildren and 28 great-grandchildren.
Funeral services were at 10 a.m. Saturday, March 18 in the Jones-Hartshorn Funeral Home chapel with Bro. Carlton White and Bobby Livingston Jr. officiating. Burial was in Promise Land Cemetery.
Pallbearers were Dewayne Pack, Russell Pack, Kaleb Pack, Joshua Pack, Justin Yates, David Adcock, John Brock, Bryant Carman, Justin Easttam, Jeremy McDaniel and Randy Hutchinson.
Memorials may be sent to Promise Land Cemetery Association, c/o JoAnn Sullivan, 318 Ashley Road 131, Hamburg, AR 71646.
Funeral arrangements were under the direction of Jones-Hartshorn Funeral Home of Hamburg.
Karaleah Rose Wilcox, 11 days old, died Saturday, March 18, 2017 in Little Rock. She was born March 6, 2017.
Survivors are her parents, Johnathan and Allison Hopper Wilcox of Crossett; her sister, Kimberlyn Wilcox of Crossett; her paternal grandparents, Don and Anita Wilcox of Hamburg; her maternal grandparents, Martin and Tammy Hopper of Crossett; great-grandparents, Leone Wilcox of Crossett, Mildred Gathwright of Hamburg, and Katherine Gardner of Crossett; and great-grandparents, Lawrence and Lenora Hopper of Crossett.
Graveside services were held at 11 A.M. Monday, March 20 at Rolfe Chapel Cemetery with Bro. Josh Luellen officiating and under the direction of Jones Funeral Home of Crossett.