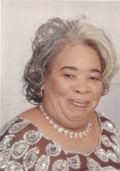 Christine Courtney, age 69, of Hamburg, died Saturday, April 15, 2017 at Drew Memorial Hospital.
She was a resident of Hamburg and a former resident of Parkdale and Dermott. She was a member of the Church of Christ in Fountain Hill.
She was preceded in death by her first husband, James Rich; her second husband, Rev. Jesse Courtney; one son, Walter Rich; her parents, Allen and Marguerite Holmes Chapple; four sisters, Rosie Moore, Geraldine Chapple, Daisy Chapple, and Ethel Chapple; and one brother, Leroy Chapple.  
She leaves to cherish her memories one son, James Rich Jr. of Jonesboro; two brothers, George Chapple and Jessie Chapple, both of Hamburg; three sisters, Fannie Collins (Woody) and Mary Dine Reed (Wardell), both of Hamburg, and Annie Hughes of Pine Bluff; and two grandchildren.
Funeral services were held at 11 a.m. Saturday, April 22 at Cromwell Funeral Home Chapel with Rev. Jamie Rochelle officiating.
Active pallbearers were Daniel Smith, Tico Turner, Levon Franklin, Steven Robinson, Tyrone Gulley, and Tycon Gulley.  
Burial was in Green Grove Cemetery in Parkdale and under the direction of Cromwell Funeral Home.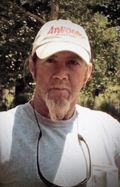 Billy Nelson Sawyer Jr., 57, of Crossett, died Thursday, April 20, 2017, at his home surrounded by his family. He was born in Crossett on Oct. 31, 1959 but was raised in Milo. He attended Hughes Chapel Church in Beekman, La.
He welder/pipefitter and worked for various construction companies for 35 years before opening his own welding shop.
He was preceded in death by his grandparents, Willy and Nelly Sawyer and Hubert and Gladis Cannon.
He is survived by his wife of 30 years, Vickie K. Sawyer of Crossett; one son, Josh Sawyer Sr. and wife Heather of Crossett; one daughter, Lacey Sawyer Jordan and husband Curtis of Beekman; six grandchildren; his parents, Billy Sr. and Betty Sawyer of Crossett; one sister, Virginia Sawyer of Gonzalez, La.; and one brother, Billy G. Sawyer and wife Wendy of Hot Springs.
A funeral service was held at 10 a.m. Saturday, April 22 at Medders Funeral Home Chapel with Bro. Bobby Porter officiating.
Burial followed in Eden Cemetery under the direction of Medders Funeral Home.
Pallbearers were Hardy Sawyer, Tony Moffatt, Cody Forrest, Tony Craig, Sonny Henry, and Dewayne Bussell. Honorary pallbearers were his grandchildren.
Donald Harold Scucchi Sr.
Donald Harold Scucchi Sr., age 68, died Wednesday, April 19, 2017 at his son's home in Benoit, Miss. He was a resident of Hamburg for 34 years. He was born July 17, 1948, in Lake Village and worked construction for Systems Contractors in El Dorado until retiring in 2013.
He was preceded in death by his parents, Johnny and Zelma Busti Scucchi; five brothers, Tommy Scucchi, Paul Scucchi, Louis Scucchi, Billy Scucchi, and Bobby Scucchi; and one granddaughter, Darby Scucchi.
He is survived by one daughter, Leslie McLeod; three sons, Donnie Scucchi (Regina) of Vicksburg, Miss., Matthew Scucchi (Donna) of Benoit, Rico Scucchi (Jessica) of Gordonsville, Tenn.; one brother, James Scucchi (Toni) of Crossett; two sisters, Deloris Scucchi Poyner of Rohwer and Martha Scucchi Hayes (Danny) of Lake Village; five grandchildren; and three great-grandchildren.
A Mass of Christian burial was held Saturday, April 22 at 1:30 p.m. at Our Lady of the Lake in Lake Village with Father Theophillus Okpara officiating.
Burial was in St. Isidore Cemetery in Lake Village following mass.  Arrangements were by Bishop-King Funeral Home.
The family thanked Dr. Ben Folk and his staff, caregivers Kathy Hamm, Jackie, Beverly, and the staff of Grace Hospice.