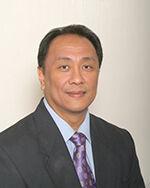 Ashley County Medical Center has welcomed Dr. Jofrances Marquez Jr. to their team. A native of the Philippines, Dr. Marquez received his medical degree from the University of the East Ramon Magsaysay Memorial Medical Center College of Medicine in 1998. He completed his residency program at Wayne University in Detroit, Mich., in 2014 after moving to the United States. 
Dr. Marquez is married to Roselle Tanya Lim Garcia, who is also a physician, and they have three children, Raymond, Lucianna, and Nathaniel.
ACMC's Chief Executive Officer Phillip Gilmore said, "Dr. Marquez is a tremendous asset not only to ACMC but to our region. We are excited to have Dr. Marquez join our ACMC family in general surgery and our OR. We are looking forward to growing our surgery department in an effort to better serve our community."
Dr. Marquez and his team will assess symptoms and discuss treatment or surgery options with patients. Ashley Specialty General Surgery Clinic believes it is imperative that patients be involved in the decision-making regarding their care. Dr. Marquez and the team are trained in diagnosing problems and providing treatment, whether it be surgery or screening for more complicated diagnoses. Some surgeries may include appendectomies, cholecystectomies, sigmoidoscopies, hernia repairs, colonoscopies, EGDs, port placements, lesion excisions, traumas, and more.
Dr. Marquez, general surgeon, is the new team member in the ACMC Ashley Specialty Surgery Clinic which consists of two other general surgeons, Dr. Webster and Dr. Bitzer.
Ashley Specialty General Surgery is located on the campus of Ashley County Medical Center, 1015 Unity Road in Crossett. For more information, call 870-364-4013.