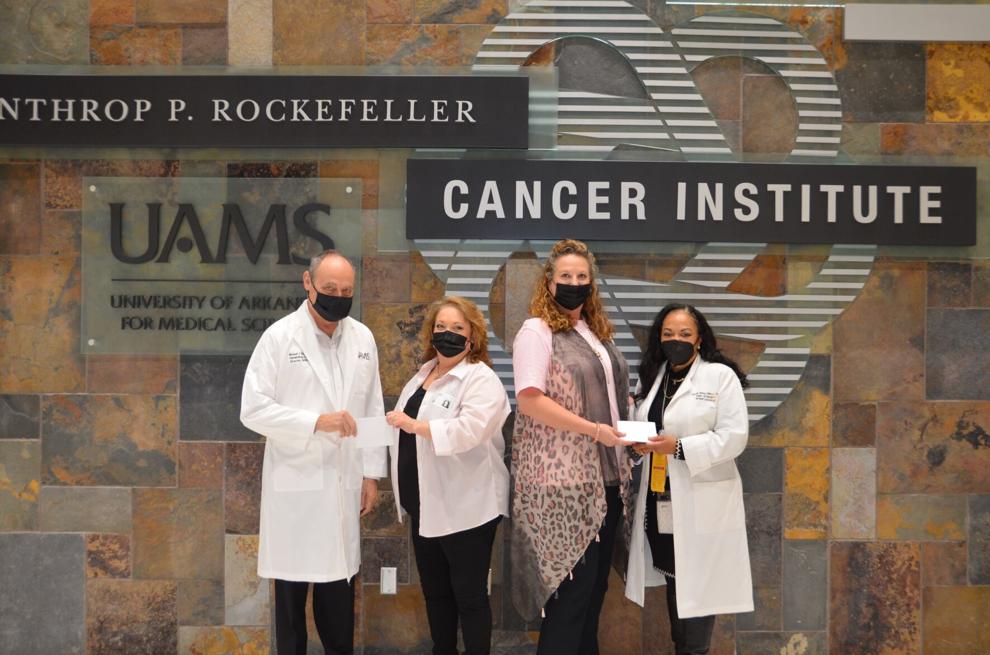 The Winthrop P. Rockefeller Cancer Institute at the University of Arkansas for Medical Sciences (UAMS) received $36,000 in additional funding from nonprofit Ashley County Cares (ACC) to further the institute's statewide cancer prevention, treatment and research programs.
The donation, presented Nov. 18 by Ashley County Cares co-directors Donna Shields and Bernice Nelms to Michael J. Birrer, director of the Winthrop P. Rockefeller Cancer Institute and UAMS vice chancellor, and Ronda Henry-Tillman, M.D., UAMS chief of Breast Oncology, brings the organization's contribution to the Cancer Institute to nearly half a million dollars.
Ashley County Cares began raising money for the Cancer Institute in 2005 after Shields' mother was treated for breast cancer at UAMS. At first, the group raised funds by selling T-shirts and holding an annual auction. Now, the nonprofit's community-wide movement includes a 5K walk and run as well as many other events.
"The contributions of Ashley County Cares since it started in 2005 go well beyond financial support," said Birrer. "These women are cancer champions and serve as an important source of support for those battling cancer in their communities."