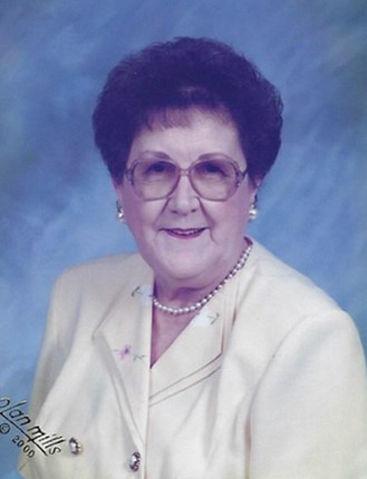 Athlean Goyne Carpenter, age 82 of the Ladelle community, went to be with the Lord on Monday, March 19, 2018 at UAMS Hospital in Little Rock. She was born November 9, 1935 in Ladelle to the late Elisha Harvey Goyne and Sarah Lee Deal Goyne.
She was a dedicated pastor's wife to her late husband, Rev. Ronnie Carpenter, homemaker and a retired Drew Central Food Service Director for 37 years. She also previously worked as a sales retail sales clerk. In her later years, she was the daily sitter for her two great granddaughters, Emma and Caroline, for seven years. In addition to her husband and parents, she was also preceded in death by three brothers, Carl, Garvin and Clell Goyne; one sister, Virginia Lloyd; and one infant sister.
Mrs. Carpenter was a member of Ladelle Baptist Church where her grandson pastors and, in recent years, also attended Prairie Grove Baptist Church where her son pastors. It was her joy to support both her son and her grandson in their ministries. She was very active in her church as she sang in both church choirs, was a Sunday school teacher for many years and was on the finance committee for many years. Her hobbies included reading her Bible, sitting on her porch bird watching, cooking for family and friends, hunting in her early years, watching ice-skating and the Razorbacks, along with picnicking with her two great granddaughters.
Survivors include one son, Rev. Ricky L. Carpenter of Ladelle; one daughter, Rhonda Carpenter Mitchell and husband Billy of Ladelle; three grandchildren, John Mitchell, Joanna Rayner and Ryan McRae and wife Liz; seven special great grandchildren; numerous nieces, nephews and cousins; and three brothers and sisters-in-law.
Funeral service was held at 10:00 a.m. Thursday, March 22, 2018 at Ladelle Baptist Church with Rev. Ricky Carpenter and Rev. Ryan McRae officiating. Burial will follow in Ladelle Cemetery. Visitation 6:00-8:00 p.m. Wednesday evening at Stephenson-Dearman Funeral Home. Memorials may be made to the Ladelle Baptist Church and Prairie Grove Baptist Church. Online guestbook at www.stephensondearman.com.
Timothy Dewayne Poole, 58, of Crossett, died Tuesday, March 27, 2018, at his home. He was born on April 23, 1959, in Warren and lived in Crossett most of his life. He was a Baptist, a machine operator for the Georgia-Pacific Plywood Mill for 15 years and a member of the Crossett High School class of 1978.
He is preceded in death by his father, Willie Clyde Poole; his stepfather, Charles Posey; one brother, Mike Poole; one sister, Martha Poole; grandparents, Ben and Lizzie Jane Franklin, and Clarence and Lola Poole; and one aunt.
He is survived by his wife, Kimberly Simpson Poole of Hot Springs; one son, Russell D. Poole and wife, Elizabeth, of Petersburg, Alaska; one daughter, Sabrina Poole of Hamburg; his mother, Martha Posey of Crossett; a sister-in-law, Linda Poole of Vilonia, Arkansas; and four grandchildren.
A Celebration of Life Service was held at 11 a.m., Friday, March 30 at Trinity Freewill Baptist Church in Hamburg with Bro. Keith Boseman officiating. Pallbearers were Robert Franklin, Jr., Benji Franklin, Lance Jenkins, Adam Rhodes, Brad White, Kevin Ferrell and Kason Poole. Honorary pallbearers were Kenneth Stanley, Robert Franklin, Lee Franklin, Thomas Coleman, Jimmy Dee Law and Jon Poole.
Visitation was from 6 to 8 p.m. on Thursday, March 29 at Medders Funeral Home.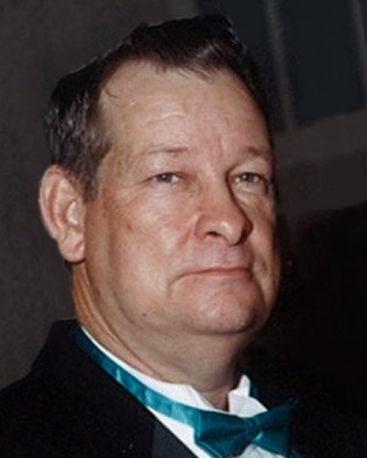 James Roberts, Sr., 71, of Hamburg, died Sunday, April 1, 2018. Roberts was a native and lifelong resident of Hamburg, a 1965 graduate of Hamburg High School and a veteran of the United States Army, having served during the Vietnam Era. He worked for the Georgia-Pacific Corporation for 35 years and was a member of the North Main Baptist Church.
He was preceded in death by his wife, Rita Graves Roberts; his parents, Johnny and Ruby Trantham Roberts; two sisters, Judy Ford and Pat Swan; a brother, Danny A. Roberts; and a brother-in-law, Harry "Scooter" Davey.
He is survived by two sons, James Allen Roberts, Jr., and Scott Roberts and wife, Christy, all of Hamburg; a step-son, Michael Cunningham and wife, Sandy, of Lacey; two brothers, Jimmy Roberts and wife, Karen, and Raymond Roberts and wife, Teenie; a sister, Lynda Davey, all of Hamburg; and three grandchildren.
Graveside funeral services are at 10 a.m, Wednesday, April 4, 2018 in the Promise Land Cemetery with Rev. David Strickland officiating. Honorary pallbearers are Michael Cunningham, Eli Roberts, Jerod Williamson, Frank Fredrick, Dickey McClung and Thomas Swan. Memorials may be made to the Promise Land Cemetery Association, c/o Mrs. JoAnn Sullivan, 318 Ashley Road 131, Hamburg, AR 71646. Funeral arrangements are under the direction of Jones-Hartshorn Funeral Home of Hamburg.
Bonnie Elton, 88, of Hamburg, died Monday, April 2, 2018. Elton was a native of Vandervoort, Arkansas and a resident of Hamburg for the past 70 years. She was a member of the Southside Baptist Church. She was a former member of Gardner Baptist Church and North Main Baptist Church, where she taught Sunday School and Vacation Bible School.
She was preceded in death by her husband, Clarence D. Elton; two granddaughters; her parents, Edgar and Ruby Barnes Barnett; four brothers, Warren and Roy Lee Barnett and twins, Raymond and Rayford Barnett; four sisters, Jean Wright, Jessie Marie McMillian, Opal Edwards and Francis Barnett.
She is survived by two sons, Lewis Elton and wife, Dianne, and Ray Elton and wife, Cheryl, all of Hamburg; three daughters, Cheryl Spurlock and husband, Billy, Arline White and husband, Don, and Janice Jordan, all of Hamburg; 13 grandchildren, 29 great-grandchildren and 2 great-great-grandchildren.
Funeral services are at 3 p.m., Wednesday, April 4, 2018 in the Jones-Hartshorn Funeral Home Chapel with Bro. Colby Harper officiating. Burial will be in the Hamburg Cemetery. Pallbearers are Chris Collins, Mike Sanderlin, Eli Roberts, Cameron Smith, Emmitt Jeffers, Neal Elton, Brent Elton and Darrell Spurlock. Funeral arrangements are under the direction of Jones-Hartshorn Funeral Home of Hamburg.