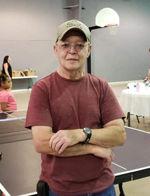 Herman Lee Cross, 69, of El Dorado, died Wednesday, Oct. 16, 2019 in Dallas, Texas. He was born Aug. 4, 1950 in Hamburg and worked as a diesel mechanic. He retired from Union County Highway Department.
He was preceded in death by his parents, King Willie and Joe May Salvage Cross, and his grandparents, Louis and Della Porter Cross.
Survivors include his wife of 47 years, Donna Gail Brown Cross; one son, Reggie Lee Cross (Brandi) of El Dorado; two grandsons; and four brothers, Edward Cross (Barbara) of Hamburg, Melvin Cross (Patsy) of Crossett, and David Cross and Bobby Cross (Verna), both of El Dorado.
Funeral services were at 1 p.m. Saturday, Oct. 19 at Jones Funeral Home with Bro. West Miller officiating. Burial was in Carlock Cemetery. Pallbearers were Tracy Agans, Joe Ray, Ed Downey, Billy Perry, Tommy Goodman, and Gary Overstreet.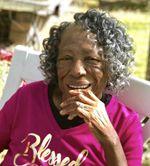 Elizabeth "Ms. Lizzie" Duckery, 89, of Wilmot, died at her home Thursday, Oct. 17, 2019 surrounded by her family. She was a homemaker and a member of Morning Star Baptist Church.
She was preceded in death by one son, Alvin Duckery; one daughter, Erma Duckery; and two sisters, Mable Ross and Mary Kidd.
She is survived by six sons, Samuel Butler, wife Mary, Jerry Raino, and Calvin Duckery, wife Jessica, all of Wilmot, Marzell Morris, wife Georgia, of Parkdale, Johnny Milton, wife Felicia, of Springdale, and Albert Duckery of West Helena; three daughters, Mary Francis Duckery of Crossett, Jewel Molette, husband Derek, of Compton, Calif., and Irene Duckery of Bellflower, Calif.; one brother, Wardell Whaley of Apple Valley, Calif.; two children she raised, Felicia Mooney, husband Wayne, and Marquita Duckery, both of Crossett; 22 grandchildren; 19 great-grandchildren; and nine great-great-grandchildren.
Funeral service will be Saturday, Oct. 26 at 11 a.m. at First Baptist Church in Wilmot with Rev. Albert Fenceroy and Rev. Ambrose Dozark officiating. Burial will be in St. Martha Cemetery.
Active pallbearers were Derek Molette Jr., Derek Molette, Solomon Edwards, Antreal Pugh, Lee Otis Penn, William Penn, Charles Raino, and Robert Penn. Honorary pallbearers were Jerry Raino, Samuel Butler, Calvin Duckery, Johnny Milton, Albert Duckery, Marzell Morris, Jay Butler, and Corrie Orange.
Visitation will be Friday, Oct. 25 from 5:30 p.m. to 7 p.m. at Cromwell Funeral Home in Hamburg.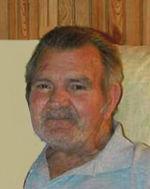 Donald E. "Dr. Don" Hicks, 82, of Hamburg, died Monday, Oct. 21 in Crossett. He was a native of Kennett, Mo., and a resident of Hamburg since 1962. He was a veteran of the United States Army, a retired brick mason, and a member of Judson Missionary Baptist Church.
He was preceded in death by his wife of 60 years, Anita B. Herrington Hicks; his parents, W.T. and Gladys Bennett Hicks; three brothers and three sisters.
He is survived by one son, William "Michael" Hicks and wife, Jessie of Hermitage; four grandchildren; and five great-grandchildren.
Funeral services are at 10 a.m. Friday, Oct. 25 in the Jones-Hartshorn Funeral Home chapel with Bro. Ed Hill officiating. Burial will be in Zion Cemetery.
Pallbearers are Hardy Sawyer, Ed Cunningham, Brian Kelley, Sawyer Hicks, Scott Harper, and Jimmy Don Norrell.
Memorials may be made to St. Jude Children's Research, 501 St. Jude Place, Memphis, TN 38105-1905.
Funeral arrangements are under the direction of Jones-Hartshorn Funeral Home.
Visitation will be from 6 p.m. to 8 p.m. Thursday at the funeral home.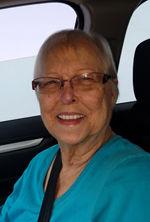 Peggy Starling Jones Moyer, 75 of Hamburg, died Saturday, Oct. 19, 2019, at her residence. She was a native of Ashley County and a former resident of Eudora and Conroe, Texas, having moved back to Hamburg in 1986.
She graduated from Hamburg High School in 1962 and was a member of Promise Land Missionary Baptist Church. She worked in many different occupations.
She was preceded in death by her husbands, Doyle Lamar "Buck" Jones Jr. and Harry E. Moyer; one son, John Wesley Jones; her father, CT Starling; her mother, Muriel Janette Hunter Harris; one sister, Sharon Lohr Cook; and one brother, Charles "Reggie" Starling.
She is survived by one daughter, Kathy Jones Wells of Hamburg; five grandchildren; two great-grandchildren; three half-sisters, Retta Franklin of Central, La., Yvette Druckenmiller of Little Rock, and Christal Starling of Hamburg; and one half-brother, Kirk Starling of Hamburg.
Graveside services were scheduled for 10 a.m. Tuesday, Oct. 22 in Promise Land Cemetery with Bro. Josh Luellen officiating. Memorials may be made to Promise Land Cemetery Association, c/o Kaci Wallace, P.O. Box 509, Hamburg, AR 71646.
Funeral arrangements were under the direction of Jones-Hartshorn Funeral Home.
Lonnie "Little Red" Sharp, 62, of Crossett, died Saturday, Oct. 19, 2019, at his home. He was born July 16, 1957, was a Baptist, and was a member of Mt. Zion Baptist Church.
He moved houses for most of his life, starting with S.C. Ferrell house moving service at 16 years of age. He was a member of the Christian Motorcycle Association.
He was preceded in death by his parents, John Clinton and Minnie Lee Wolfe Sharp; and one sister, Catherine Gail Gortney; his mother in-law, Becky Henry; and one brother in-law, Mac Jackson.
Survivors include his wife of 30 years, Robbin Henry Sharp; one daughter, Penny Travis and husband, Bobby, of Crossett; one brother, Hank Sharp and wife, Pam, of Crossett; four sisters, Betty Jackson and Mary Sharp, both of Crossett, Alice Jo Etheridge and husband, Jimmy, of Monticello, and Lillian Johnson and husband, Ricky Jo, of Hamburg; two grandchildren; and one great-grandchild; and his father in-law, Bobby Henry.
A celebration of life service was held at 2 p.m. Monday, Oct. 21 at the Medders Funeral Home chapel with Pastors Carlton White and Danny Merriweather officiating.
Pallbearers were J.W. Bird, Rance Bird, Ricky Wayne Johnson, Steven White, Wayde Jackson, and Doug Jackson.
Burial was in Crossroads Cemetery under the direction of Medders Funeral Home.
In lieu of flowers, donations may be made toward "Little Red's" funeral expenses.