William "Bill" Dehart, 79, of Crossett and formerly of Portland, died Tuesday, Sept. 24, 2019, at his home. He was born Sept. 28, 1939, in Perryville and was a skilled carpenter.
He was preceded in death by his parents, William and Louise "Birdie" Stuart Dehart; his wife of 35 years, Shirley Slaughter Dehart; and one brother, Jimmy Dehart.
He is survived by one son, Richard Dehart of Little Rock; one daughter, Teresa Chambers of Crossett; two brothers, Melvin Dehart and wife, Peggy, and Monte Dehart both of Pine Bluff; five grandchildren; and one great-granddaughter.
A celebration of life service was held at 6 p.m. Monday, Sept. 30 at Medders Funeral Home Chapel with Bro. Josh Luellen officiating.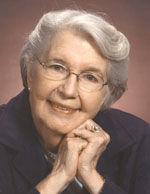 Mary Elizabeth Lawrence Kersten Kelley, age 87, of Bryant took her place in Heaven on Sept. 22, 2019.  She was born on November 29, 1931 to Odus & Bayda Lawrence at Crossett Lumber Camp.
She was a recent resident of Benton/Bryant and Little Rock Area. Prior to that she lived in the Bellaire community of south Arkansas. In her early adult life she raised her family in Hamburg, Arkansas.
She was homemaker and worked in county government. In her early forties, she returned to college graduating as the Valedictorian of her class. After graduating, she began teaching in Wilmot.  Mary Beth later moved to Little Rock and worked for Social Security Administration as a Disabilities Determiner.
Mary Beth was a member of the First United Methodist Church in Benton.  She had a passion for the bible and led countless bible studies. She loved nature, gardening, reading, and traveling.  Mary Beth had a green thumb and could make anything grow.  She was an avid angler and enjoyed being on the water even if the fish weren't biting. 
With a quick wit and caring attitude, she made friends everywhere she went.
She was preceded in death by her parents, brother Joseph Lawrence, her first husband of 40 years, Will Fred Kersten, second husband Ray Kelley, son-in-law Ken Ruffin, and granddaughter Brandi Kersten.
Mary Beth is survived by two sons, Bill Kersten (Genie) and Tod Kersten (Silvie), a daughter, Jan Hood (Mike), two stepdaughters, Ann Ruffin and Tena Dick (Dan), two brothers, Dr. Robert Lawrence (Dian) and Carlton Lawrence (Mary).  She is also survived by five grandchildren, Nick Ruffin (Kaylynn), Lizzie Jundt (Shaun), Philip Kersten, Annie Kersten and Reese Bolin, three great-grandchildren, and three great-great grandchildren.
A memorial service will be held Friday at 1:00 pm at Sardis Baptist Church, 859 Ashley Rd 105, Montrose AR.  Rev. Jerry Selby officiating.  Private burial afterward at the Trafalgar cemetery.  Services provided through Ashby Funeral Home. 
We would like to thank all of the caring staff of The Manor Senior Living in Benton.  She loved you all like family. 
Memorials can be made to Arkansas Children's Hospital, Saline Memorial Hospice, and Trafalgar Cemetery Fund c/o  Mr. Ben Lawrence, 859 Ashley 105, Montrose, AR 71658.
Ronald "Ronnie" Dean Ray,60, of Crossett, died Wednesday, Sept. 25, 2019, at Baptist Health Center in Little Rock. He was born in Crossett Jan. 28, 1959.
He was preceded in death by his stepfather, Kyle Townsend, and two sisters, Marsha Sturdivant and Robin Shaw.
He is survived by two stepdaughters, Amy Pruitt and husband, Michael, and Stephanie Stanley and husband, Cain, all of Crossett; his father and stepmother, Max Tillman and Mary Ray, of Crossett; and his mother, Norma Jean Townsend of Crossett; five sisters, Jimmie Ann Hendrix and husband, Jim, of Camden, Jean Floyd and husband, Kenny, of Camden, Sheila Hall and husband, Larry, of Mer Rouge, La., and Susan Pope and husband, Mark, and Mary Nell Ray, both of Crossett; two brothers, Patrick Ray and wife, Betty, and Brian Ray and wife, Roni, all of Crossett; and four step grandchildren.
A funeral service was held at 2 p.m., Saturday, Sept. 28 at First Church of God in Crossett with Bro. Mike Neal officiating. Burial followed in Center Point Cemetery in Drew County.
Pallbearers were Michael Trigleth, Billy Trigleth, Justin Trigleth, Brice Gilbert, Dale Hester, and Glen Johnson.
Honorary pallbearers were Charlie King and Donnie Taunton.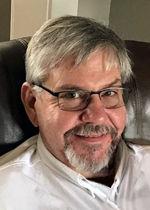 Bret M. Shell, 57, of Portland, died Wednesday, Sept. 25, 2019, in North Little Rock. He was a native of La Junta, Colo., and a resident of Portland for most of his life. He graduated from Montrose Academy in 1980 and received his degree in agriculture business from University of Arkansas at Monticello in 1984. He was a member of the Portland Baptist Church.
He was preceded in death by his father, Dr. Mike Shell, and his grandparents, Louie and Effie Mae Taylor Shell and Edwin and Elizabeth Penny Piper.
He is survived by two children, Claire Elizabeth Bussey and husband, Zach, of Conway and Kyle Shell of Fort Smith; his mother, Linda Piper Shell of Portland; one sister, Lezlie Shell of Portland; and two grandchildren.
A memorial service was held at 10 a.m. Saturday, Sept. 28 at Portland Baptist Church with Rev. Mark Harris officiating.
Arrangements were under the direction of Jones-Hartshorn Funeral Home.