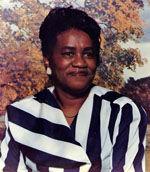 Elizabeth Ingram, 78, of Crossett, died Sunday, Oct. 20, 2019, at Ashley County Medical Center. She was a native of Wilmar, a retiree of Burlington Carpet Mill, and a member of Mt. Tabor Baptist Church.
She was preceded in death by her husband, Charlie Ingram; one son, Charles Ingram; her parents, Cornelius and Charlie Mae Hester-Wright; four brothers, Mack and John L. Wright, Larry Fisher, and Jessie Green Jr.; and two sisters, Jacqueline Gardner and Bernice McCoy.
She is survived by three sons, Charlie Ingram, wife Jennifer, Marcus Ingram, wife Daphne, of Wake Forest, N.C., and Demetrick Ingram, wife Dena, of Wilmar; one daughter, Janice White, husband Fred, of Crossett; three step-sons, Lawrence Jr., Tommy Ray, and Dwight, wife Mary, Boswell; one step-daughter, Evelyn Thompson, husband Gerald; two brothers, Otis Wright of Fort Worth, Texas, and Wardell Wright Sr. of Wilmar; one sister, Christine Riley of Wilmar; 13 grandchildren; and eight great-grandchildren.
Funeral service were held Friday, Oct. 25 at 1 p.m. at Mt. Tabor Baptist Church, 605 S. Seventh St. in Wilmar, with Elder Kevin L. Riley, Rev. Andrew Bess, and Rev. Atley Johnson officiating.
Pallbearers were Dennis Riley, Corey Riley, Fred White, Michael Webb, Sherman Ingram, and Marlon Perry. Burial was in Wilmar Cemetery under the direction of Cromwell Funeral Home.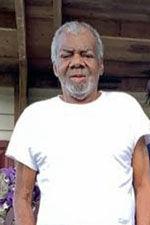 James Albert Prewitt, 81, of Hamburg, died Tuesday, Oct. 22, 2019, at Cornerstone Specialty Hospital in Little Rock. He was a native of Fountain Hill, a retired cemetery supervisor for Pinewood Cemetery, an employee of Jones Funeral Home for over 40 years, a member of Mt. Zion Baptist Church, and a veteran of the United States Navy.
He was preceded in death by his wife of 43 years, Maxine Lowe-Prewitt; two sons, Raymond Prewitt and Leo Prewitt; his parents, Leo Prewitt and Margie Lee Johnson-Woods; two brothers, Nathaniel Woods and Robert "R.L." Woods; and two sisters, Curtistine Woods and Marvilline Knight.
He is survived by three sons, James Prewitt Jr. of Atlanta, Ga., Brandon Prewitt of Hamburg, and Stevie Robinson of Crossett; five daughters, Tysa Prewitt, Janice Prewitt, and Shaletha Prewitt, all of Hamburg, Shanta Forrest, husband Allen, of Hamburg, and Karen Waters of Little Rock; two brothers, John Woods, wife Cheryl, and Floyd Woods, both of Amite, La.; three sisters, Ruthie Woods, Lula Robertson, and Perry Valder, husband Victor, all of Amite; eight grandchildren; and seven great-grandchildren.
Funeral service was held Monday, Oct. 28 at 2 p.m. at Mt. Zion Baptist Church with Rev. Willie R. Taylor officiating.
Active pallbearers were Allen Forrest Sr., Johnny Cal Moore, Jeremy McFelson, Willie Stanley, Lawrence Booker, and Walter Jenkins.
Honorary pallbearers were Jessie Banks, George Howard Jr., Alfred Robinson, Lawrence Tippie, Earnest Jenkins, Albert Johnson Jr., Tommy Caldwell, and Muriel Rachal.
Burial was in Phillip Grove Cemetery.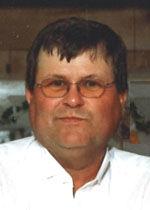 Billy Gene Scroggins, 63 of Crossett, died Saturday, Oct. 26, 2019, at Somerset Senior Living Center in Crossett. He was a native of Parkdale, a farmer, and a member of Indian Switch Assembly of God Church.
He was preceded in death by his wife of 35 years, Kim Weatherford Scroggins; one daughter, April Scroggins; his mother, Nora E. Rich Scroggins; and one sister, Patty Scroggins.
He is survived by four children, Lindsey Forrest and husband, Stephen, of Crossett, Danielle Shapovalov and husband, Vladimir, of Bel Air, Md., Michael Scroggins of Hot Springs, and Phillip Scroggins of Benton; his father and stepmother, Billy E. and Betty Scroggins of Monticello; one brother, Freddy Scroggins and wife, Tresia, of Conway; and four grandchildren.
Graveside services were held at 11 a.m. Monday, Oct. 28 in Parkdale Cemetery with Rev. Roger West officiating. Funeral arrangements were under the direction of Jones-Hartshorn Funeral Home.