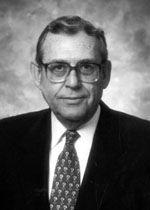 Bobby Ray Brown, 87, of Tyler, Texas, died Thursday, Nov. 7, 2019.  He was born June 7, 1932 in Hamburg and he was a veteran of the United States Air Force.
He graduated from Hamburg High School, attained a bachelor's degree in economics from Arkansas A&M at Monticello, now the University of Arkansas at Monticello; and attained an executive MBA from the Sloan School of Business at MIT.
He worked with Continental Oil Co, moving through the ranks to senior vice president then served as the president, chief executive officer and chairman of Consol Inc. and its parent company. He served as senior vice president of E. I. du Pont de Nemours & Co., and as a director of Consol Inc. and Consol Energy Inc. He also served as president and chief executive officer of Remington Arms Co., Inc.
He served in other professional capacities, including as a director on the boards of Bituminous Coal Operators Association Negotiating Committee, Patriot Coal Corporation, Raci Holding Inc., Remington Arms Co. Inc., AEI Resources Holding Inc., Peabody Energy Corp., PNC Bank, and Carnegie Mellon University. He also served as the chairman of the Bituminous Coal Operators Association Negotiating Committee.
His honors include being an inductee in the West Virginia Mining Hall of Fame, a recipient of the Distinguished Service Award from the National Mining Association, and an inductee in the Hamburg High School Hall of Fame.
He was preceded in death by his parents, John Ray and Edith Hill Brown; one son, David Ray Brown; one sister, Bettye Hobbs; and two brothers, Cecil Brown and Charles "Billy" Brown.
He is survived by his children, DeEdra Jane, Laura Camille, and Paul Bryon; two brothers, Rev. Jim Brown and John Brown; four grandchildren; and three great-grandchildren.
A graveside service will be held at a later date in Hamburg Cemetery with Rev. Jim Brown officiating. In lieu of flowers, memorials may be made to the Salvation Army, PO Box 1897, Little Rock, Arkansas 72203.
Arrangements are under the direction of Jones-Hartshorn Funeral Home.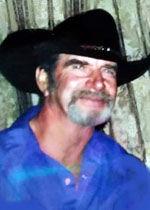 John W. Brown, 75, of Parkdale, died Saturday, Nov. 9, 2019 in Crossett. He was a native of Levelland, Texas; a resident of Parkdale since 2008; and a former resident of Elko, Nev., for a number of years. He was a gold miner and farmer and was of the Baptist faith.
He was preceded in death by his wife, Reylin Middleton Brown; his parents, Claudell and Vera Bell Phelan Brown; one brother, Edgar Brown; and one son-in-law, Ryan Linn "Rambo" Jensen.
He is survived by one daughter, Raechelle Lin Brown of Parkdale; two sons, Corey Dean Brown and wife, Naomi, of Gilbert, Ariz., and Sandy Lynn Brown and wife, Martha, of Casa Grande, Ariz.; two step-sons, David Newman of Arkansas and Robert Newman of Elko; and 14 grandchildren.
A service will be held at a later date. The family suggests memorials be made to Jones-Hartshorn Funeral Home, Inc., PO Box 28, Hamburg, AR  71646. Arrangements are under the direction of Jones-Hartshorn Funeral Home.
Angela Marie Craig, 39, of Bastrop, La., formerly of Crossett, died Sunday, Nov. 3, 2019. She was born in Crossett on June 20, 1980, and was a 1999 graduate of Crossett High School. She worked at Andy's Restaurant.
She was preceded in death by her father, Roger Keith Craig, and her grandparents, Billy and Gail Howie and Roy and Edith Craig.
She is survived by her mother, Cindy Craig of Crossett; one daughter, Amber Sinks of Crossett; one son, Austin Boykin of Crossett; two sisters, Jennifer Craig Haen (Michael) of Hamburg and A.J. Craig of Crossett; and one brother, Brad Howie (Emily Flores) of Crossett.
A funeral service was held at 10 a.m. Thursday, Nov. 7 at Medders Funeral Home Chapel with Pastor Lyle Hern officiating. Burial followed in Hollis Chapel Cemetery under the direction of Medders Funeral Home.
Pallbearers were Andy Reynolds, Clint Barnett, Ryan Edney, TJ Maxwell, Lonnie Martin, and Chris Adkins.
Honorary pallbearers were Michael Knight, Landon Greene, Daniel Dumas, and Stan Stahley.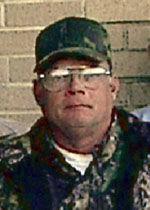 Aubrey Haynes, 66, a native of Hamburg, died Friday, Nov. 8, 2019, in Crossett. He was a graduate of Hamburg High School and worked for the City of Crossett Water Department. He attended Mt. Zion Baptist Church.
He was preceded in death by his parents, Harvey Lee and Tiny Bell Savage Haynes; one sister, Christine Haynes; and three brothers, William Lee Haynes, Curtis Ray Haynes, and Harold Gene Haynes.
He is survived by two brothers, John Haynes and Larry Haynes, both of Hamburg; and two sisters, Leonia Crass of Hamburg and Shirley May Haynes of Lake Village.
Graveside services will be at 2 p.m. Wednesday, Nov. 13 in Mt. Zion Cemetery with Bro. Buddy Kinney and Bro. Danny Merriweather officiating. Funeral arrangements are under the direction of Jones-Hartshorn Funeral Home. Visitation will be 1:45 p.m. to 2 p.m. Wednesday at the cemetery.
Bobby Ray Martin, age 78 of Crossett, died Saturday, Nov. 2, 2019. He was born Dec. 9, 1940 in Rayville, La., to Rayford Oliver and Emma King Martin.
He was the owner of Martin Tire and Auto, Martin Scrap Metal, Martin's Auto Sales, Bobby's Towing & Recovery and Bobby's Transportation in North Crossett. He was a long-time member of Crossett Riding Club and supported various community events and initiatives.
He was preceded in death by his parents; four brothers, R.O. Martin Jr., Roy Dannehl, Tom Dannehl, and Donald Johnson; and one sister, Billie Jean Gatlin.
He is survived by two daughters, Terrisa Martin Wallace (Keith) of Sugar Land, Texas, and Denisha Martin Read (Michael) of Gulf Breeze, Fla.; two brothers, Jerry Martin (Joyce) of Minden, La., and Ricky Martin (Amber) of Monticello; one sister, Patsy Bignar of Jonesboro, La.; four grandchildren.
Funeral services were held at 2 p.m. Tuesday, Nov. 5 at First Baptist Church of Crossett with Bro. David Newberry officiating. Burial was in Rayville (La.) Masonic Cemetery following visitation at Jones Funeral Home.
Ilah Ward, 93 of Rison passed away November 1, 2019 in Dumas.  She was born February 15, 1926 in Wheaton, Missouri the daughter of the late Walter Jagelski and Eslie Bunning Jagelski. Her parents, husband John Ward, son David Ward, and great grandson Nicholas Baxley preceded her in death.
Mrs. Ward retired from the Hamburg School system where she was assistant to the supervisor.
Survivors are son, Carl Ward (Donna); daughter in law, Glenda Ward; grandchildren, Kristy Baxley Waldon (William), Todd Ward (Nicole), Kimberly Moore (Adam), Ashley Ward and Jonathan Ward; and great-grandchildren, Kacie Baxley, Connor Ward, Andrew Ward, Amelia Moore, Lily Morris, Shelton (Sam) Meacham and McKayla La Fleur.
No formal visitation or services are scheduled. Arrangements by Griffin Funeral Home, Dumas, AR. Online guestbook: www.griffinfh.com