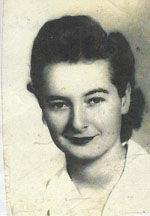 Lois Nell Smith Austin, age 95, was born on April 24, 1924 to Mary Vail and Ed Smith at Jones, LA. She was a resident of Parkdale for 58 years and Ashley County for 93 years. She was active in church all her life. She was a member of Southside Baptist Church since 2004, a former church clerk for Parkdale and a custodian for 50 years, Women's Missionary Union and Sunday School teacher for 65 years, a Girl Scout Den Mother, ran the Parkdale Schools Cafeteria for six years, was a Parkdale Postal Clerk, PTA President at Parkdale School, worked for Boeing Air Craft at Wichita, KS on B29 Bombers in World War II and retired after 30 years from Superior Surgical at Eudora, AR.
She was preceded in death by her parents; her husband of 48 years, Lee Austin; one brother, R. W. Cobb Smith; two sisters, Willie Mae Tilbury from Louisiana and Katie Bell of Eudora, AR and one great grandson, Austin Lee Thames of Rayville, LA.
She is survived by one son, James Lee and wife Ann; one daughter, Alice Faye Forrest, all of Hamburg, AR; three grandchildren, Kim Thames of Rayville, LA, Scott Forrest of Hamburg, AR and Philip J. Austin and wife, Jessica, of Florida; six great grandchildren, Dillon Thames, Timothy and Bryson Forrest, Ethan, Holligh and Anniston of Florida; one sister, Nettie Lou 'Cricket' Kelly of Crossett, AR. and a host of friends and loved ones.
Funeral services were 2:00PM on Saturday, November 2, 2019 at Southside Baptist Church in Hamburg, AR with Bro. David Newberry officiating. Pallbearers were Scott Forrest, Charles Watson, Dennis Kelley, Billy Riles, Charlie Wilson and John Dailey. Honorary Pallbearers are the Southside Adult Sunday School Class. Interment was in Tralvager Cemetery in Snyder, AR.  Visitation was from 6:00PM until 8:00PM on Friday, November 1, 2019 also at the church.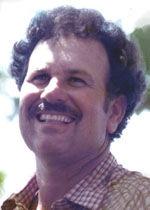 George William Bozeman, 77, of Lake Village, died Wednesday, Oct. 30, 201. He was a native of Crossett, a resident of Lake Village for the past five years, and a former resident of Portland for most of his life. He was a member of Portland Baptist Church.
He was preceded in death by his parents, Guy David and Velora Hudgins Bozeman, and two brothers, Raymond Bozeman and David Bozeman.
He is survived by his wife, Robbie Hughes Bozeman of Pearl, Miss.; one son, Wade Bozeman and wife, Linda, of Portland; three brothers, Charles Bozeman and wife, Linda, of Monroe, La., Russell Bozeman of Little Rock, and Jimmy Bozeman and wife, Donna, of Portland; three sisters, Mary Jane Streeter of Dermott, Karon Roberts and husband, Jimmy, of Hamburg and Julia Bridges and husband, Dan, of Kingsburg, Calif.; four grandchildren; and nine great-grandchildren.
Graveside services were held at 2 p.m. Saturday, Nov. 2 in Portland Cemetery with Bro. Jerry Selby officiating. Memorials may be made to Portland Cemetery Association, PO Box 174, Portland, AR 71663.
Funeral arrangements were under the direction of Jones-Hartshorn Funeral Home.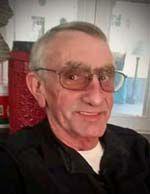 Gary Bridges, 63, of Crossett, died Friday, Nov. 1, 2019, at Oschner LSU Health Center in Shreveport, La., after a brief illness.
He was born in Portland on Aug. 6, 1956, to his parents, Billy Joe Bridges and Earnestine McCroy Boyd. He spent most of his life in Crossett, where he worked as a truck driver for Steve Bolin's trucking company for more than 20 years.
He was preceded in death by his parents; two sisters, Petunia Ann Bridges and Wanda Bond; one brother, Billy Ray Bridges; and one daughter, Misty Bridges.
He is survived by his wife, Laurene Bridges of Crossett; one daughter, Dusty Smith and husband, Ray, of Bastrop, La.; four stepsons, William Streeter of Crossett, Preston Streeter and wife, Angel, of Crossett, Thomas Trim Jr. and wife, Christy, of Marion, La., and David Bull of Marion; one adopted son, Garrett Vincent Bridges of Crossett; five stepdaughters, Ginger Daniel West Monroe, La., Laurie Boyd and husband, Downey, of West Monroe, Tonya Zeigler and Stacy Trim both of Marion, and Dova Kemp and husband, Kyle, of Texas; two sisters, Julie Morgan and husband, Barry, of Crossett, and Janice Grayson of Star city; three grandchildren; and numerous step-grandchildren and great-grandchildren.
A celebration of life service was held at 2 p.m. Monday, Nov. 4 at Medders Funeral Home Chapel with Pastor Carlton White officiating. Burial followed in Crossroads Cemetery under the direction of Medders Funeral Home.
Franklin Dewaine High died in Phoenix, Ariz., Oct. 20, 2019 following a brief illness.
He was born Nov. 5, 1936 in Fountain Hill to Clyde Franklin and Annie Catherine High. He graduated from Hamburg High School in 1954 and following his service in the US Army, he settled in Phoenix.
He was a longtime member of First Southern Baptist Church at Sahuaro Ranch in Glendale, Ariz.
He is survived by his wife of 59 years, Mary McLemore High; one son, Waine High; one daughter, Sherri Hilker; two grandchildren; four great-grandchildren; one brother, Dale High; and seven sisters, Barbara Pogue, Irene Riley, Joyce Pogue, Betty Wright, Flora Byrd, Vickie Temple, and Connie Teutsch.
Funeral service and burial were Oct. 28 in Phoenix.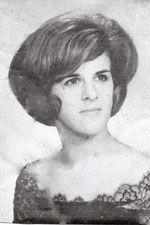 Lou Ann Morris, 70, died Wednesday, Aug. 7, 2019.
She was born in Crossett on Nov. 12, 1948, to the late Kent and Mabel Morris and graduated from Hamburg High School in 1966. She was a resident of Brandon, Fla., and was a member of Nativity Catholic Church.
Survivors include one son, William Morris; one daughter-in-law, Lindsay Morris; and one brother, Dennis Morris.
Evelyne McClain Riley, 84, of Hamburg, died Sunday, Nov. 3, 2019, in Crossett. She was a native of Ashley County, a resident of Hamburg for most of her life, and a 1953 graduate of Hamburg High School. She worked for Jones Funeral Home for 31 years and was a member of First Baptist Church of Hamburg.
She was preceded in death by her husband of 48 years, Robert R. "Bobby" Riley; her parents, Sherwood and Eula Oden McClain; and one brother, Jimmy Dale McClain.
She is survived by her children, Lisa Riley Timmons and husband, Benji, of Russellville and Robert Michael Riley and wife, Terri Lynn, of Hamburg; one sister-in-law, Donna McClain of Carrollton, Texas; two granddaughters; and two great-granddaughters.
Funeral services are 10 a.m., Wednesday, Nov. 6 in the Jones-Hartshorn Funeral Home chapel with Dr. Bobby Pennington officiating. Burial will be in Hamburg Cemetery. Pallbearers are Jim Wells, Jackie Lauhon, Ronnie Lauhon, John Sanderlin, Blaine "Buddy" Kilcrease, Dewey "Scutter" Kilcrease, and Jared Brooks. Memorials may be made to St. Jude Children's Research, 501 St. Jude Place, Memphis, TN 38105-1905. Funeral arrangements are under the direction of Jones-Hartshorn Funeral Home.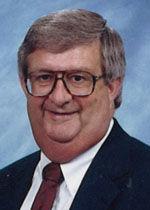 Edward Austin "Sonny" Tucker, 77, of Hamburg died Sunday, November 3, 2019. The son of the late Walter Edward and Maysel Austin Tucker, he graduated from Hamburg High School in 1960 and attended the University of Arkansas where he played trumpet in the Razorback Band. He graduated from Arkansas Polytechnic College with a degree in business in 1964.
After college, Sonny owned and operated W. E. Tucker Oil Co., Inc., and held numerous posts in the industry, including serving on the board of directors and as president of the Arkansas Oil Marketers Association and on the board of the National Oil Jobbers Council.
Sonny was a member of the First Baptist Church of Hamburg.  He also served on the boards of First State Bank of Crossett and Farmers Bank in Hamburg. Members elected him as president of the Hamburg Chamber of Commerce and the Hamburg Kiwanis Club. During the Vietnam War, he served in the U. S. Army Reserve.
Sonny was a member of the first golf team at Arkansas Polytechnic College and remained an avid golfer. An enthusiastic Razorback fan, he also was a long-time member of the Barnes Deer Camp and the Woodstock Hunting Club. He was a proud and loving Pop to his grand-girls.
He is survived by his wife of 56 years, Linda Crouch Tucker of
Hamburg; one son, Edward "Eddy" Austin Tucker, Jr., and wife Tracy; three granddaughters, Selby Caroline Tucker, Sloane Catherine Tucker and Scarlet Claire Tucker; a sister, Sue Tucker Nolan; a sister-in-law, Carol Moyers and husband David, all of Hamburg; a sister-in-law, Rebecca Harper Crouch of Springdale; two nieces and three nephews.
Visitation is from 6 to 8 p.m. on Monday, November 4, at Jones-Hartshorn Funeral Home of Hamburg. Funeral services are at 11 a.m. Tuesday, November 5, in the First Baptist Church of Hamburg with Dr. Bobby Pennington and Bro. Ty Danielson officiating. Pallbearers are Willard Barnett, Cody Hale, Gatlin Hale, Jace Hale, Tommy Johnston, David Lyons, Michael Moyers, and Vince Tate. Burial is to follow services at Pinewood Memorial Park.
Memorials are requested to the Hamburg Bands, c/o Hamburg School District, 202 East Parker Street, Hamburg, AR 71646.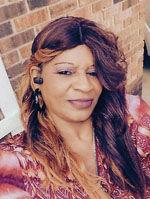 Dorothy Rean Walton, 55, of Crossett, died Saturday, Nov. 2, 2019, at Ashley County Medical Center. She was a native of Dermott and former resident of Hamburg and Montrose. She was previously employed at Shipping System and also worked as a certified nurse's assistant. She was a member of Pleasant Green Baptist Church.
She was preceded in death by her mother, Betty Dean Gulley; her father, Andrew Moore; two sisters, Cassandra Gulley and Lavern Haynes; and five brothers, Perry Joe Dupree, George Moore, Percy Moore Sr., Jimmy Moore, and Jamie Moore.
She is survived by two brothers, Elder Al Brewer, wife Linda, of Montrose and Rick Moore of Little Rock; six sisters, Lorise Jean Hughes and Paula Moore, both of Crossett, Linda Williamson, husband Elder Joe Williams, and Gloria Barnett, both of Hamburg, Shannon Gulley of Jacksonville, and Christine Palmer of Dermott; and six step-grandchildren.
Service will be Saturday, Nov. 9 at 2 p.m. at New Bethel Baptist Church, 309 N. Georgia in Crossett with Rev. Murlee Carter officiating.
Active pallbearers are Ladonaldson Brewer, Michael Dupree, Perry Dupree, Robert Thomas III, Jamario Martin and Keven Stroud.
Honorary pallbearers are Keandre Campbell, Brandon Campbell, Lederin Bryant, Alfon Williams, Marvin French, and LaRon Robertson.
Burial will follow in Westview Cemetery.
Visitation will be Friday from 5:30 p.m. to 7:30 p.m. at Cromwell Funeral Home.