Charles Wayne Lawrence, 50 of Hamburg, died Friday, April 26 at his home.
He was born June 8, 1968 in Warren, graduated from Warren High School in 1986, and worked construction. He was of the Baptist faith.
He was a son of Myrl Venoy Lawrence Sr. and spouse Jackie of Hamburg and of Brenda Joyce Atkins Burkhart and spouse Jimmy of Banks.
He was preceded in death by one stepbrother, James Darrell Burkhart.
He is survived by his wife, Brenda Weaver Lawrence of Hamburg; one son, Lufton Coy Stephens of Hamburg; seven daughters, Allison Danielle Chambers of Dumas, Shelby Lanette Lawrence of Winona, Mo., Whittney Rachelle Adair of Tacoma, Wash., Nikki Renae Derryberry of Winona, Jollissa Kaye Pulliam Kenage and spouse Cody of Hamburg, Emily Kristin Boyer and spouse Jason of Birch Tree, Mo., Shelby Joan Stephens of Ellington, Mo.; eight grandchildren; three brothers, Myrl Venoy Lawrence Jr. and spouse Belinda of Cabot, James "Jamie" Lawrence and spouse Lynn, Warren, and Daniel Lee Robertson of Magnolia; five stepbrothers, Larry Ford of Crossett, Ronnie Ford and spouse Cynthia of Crossett, Michael Burkhart and spouse Kim of Warren, and John "Tommy" Burkhart and spouse Sherri of Chula Vista, Calif.; and four stepsisters, Regina Graham and spouse Tony of Little Rock, Rhonda Ferrell and spouse Richard of Crossett, Missy Saunders and spouse Tim of Hermitage, and Mandy Stanley and spouse Dane of Warren.
Graveside service was held at 2 p.m. Tuesday, April 30 in Crossroads Cemetery near Warren with J.W. Dobbins officiating. Arrangements were by Frazer's Funeral Home.
Active pallbearers were Wade Parker, Monty Hearnsberger, Bo Raney, Sam McMurry, Cody Kenega, Coy Stephens, and Dexter Lawrence.
Honorary pallbearers were Larry Ford, Dr. David Chambers, Keith New, and members of Banks High School Class of 1986.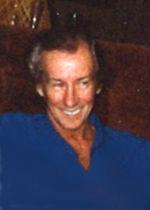 Floyd Wayne McDaniel, 76, of Hamburg died Friday, May 3, 2019, in Crossett. He was a native of Rosedale, Miss., and was raised in Hamburg.
He lived most of his life in Wind Lake, Wis., having moved back to Hamburg in 2000. He was a member of the United States Army Reserve for six years and worked as a drywall finisher. He was of the Baptist faith.
He was preceded in death by his parents, Orie and Sadie Weeks McDaniel, and one sister, Imogene McDaniel.
He is survived by his sisters, Donnie Gates and husband, Wayne, of Hamburg and Betty Burriss of Crossett.
Graveside services and burial were scheduled for 10 a.m. Tuesday, May 7 in Promise Land Cemetery with Bro. Donnie Dubose officiating. Funeral arrangements were under the direction of Jones-Hartshorn Funeral Home.