Marcella Louise Smith-Watkins, 57, of Wilmot, died Thursday, June 20, 2019 at her residence, surrounded by her family. She was a native of Ashley County, a homemaker, and a member of Shady Grove African Methodist Episcopal Church.
She was preceded in death by her husband, Leon Watkins; one infant son, Malcolm Smith; her father, James Simmons; and one brother, Tommie Simmons.
She is survived by two sons, Tyrell Smith of Wilmot and Leonard Watkins, wife Latisha, of Hot Springs; two daughters, Dedra Stanley of Little Rock and Kim Smith of Wilmot; her mother, Mary Jean Smith of Wilmot; four brothers, Donnie Martin and Lonnie Martin, both of Wilmot, James Logan, wife Ciara, of Detroit, Mich., and Walter Logan of Hastings, Fla.; two sisters, Frankie Smith of Little Rock and Glenda Diggs, husband Dale, of Wilmot; seven grandchildren; and two great-grandchildren.
Service will be held Saturday, June 29 at 10:30 a.m. at First Baptist Church in Wilmot with Rev. Kenneth Banks officiating. Burial will be in Jim Smith Cemetery.
Pallbearers are Jimmy Ray Stanley, Clyde Ramey, Frank Ramey, Kijona Williams, Charles Raino, and Dale Diggs.
Visitation will be Friday, June 28 from 5:30 p.m. to 6:30 p.m. at Cromwell Funeral Home.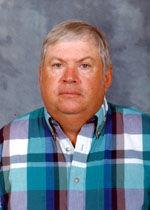 Jimmie Welch, 79, of Fountain Hill, died Saturday, June 22, 2019, at his residence. He was a 1959 graduate of Fountain Hill High School and served in the United States Army Reserves.
He was a tomato farmer for many years and a member of Fountain Hill First Baptist Church.
He was preceded in death by his parents, Levi and Dorothy Aaron Welch; one brother, Levi Welch Jr.; and one infant great-granddaughter.
He is survived by his wife of 51 years, Gail Wood Welch of Fountain Hill; one son, Jason Welch and wife, Roxane, of Hamburg; one daughter, Kim Welch of Hamburg; one sister, Janet McKiever of Monticello; five grandchildren; and four great-grandchildren.
Funeral services were held at 2 p.m. Tuesday, June 25 in the Jones-Hartshorn Funeral Home chapel with Bro. Bill Elton and Bro. Larry Smith officiating. Burial was in Eden Cemetery.
Pallbearers were Tanner Rice, Brock Rice, Aaron Johnson, Bobby Ray Miller, Doug Wood, Thomas Leggett, Caleb Martin, and Abraham Estrada.
Honorary pallbearers were Tommy Evans, Clarence Cain, Kory Steen, Chris Gee, Cliff Gee, Clint Gee and the Men of Fountain Hill First Baptist Church.
Memorials may be made to Eden Cemetery Association, c/o Jerry Stanley, 747 Hwy 8 West, Hamburg, AR  71646.
Funeral arrangements were under the direction of Jones-Hartshorn Funeral Home.