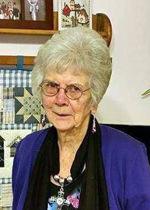 LaVon Riley Miller, 95, of Hamburg, died Thursday, Nov. 28, 2019, in Crossett. She was a native of Ashley County and a former resident of California, Oklahoma, and Little Rock. She was a homemaker and worked in the shipyards in California during World War II. She was a member of Judson Missionary Baptist Church and over the past 20 years made and assembled thousands of Cross in a Pocket ministry tools.
She was preceded in death by her husband, Archer "Doc" Miller; her parents, Bill and Novella Morrow Riley; three sisters, Pauline Riley Estelle, Jayne Riley Allen, and Mattie Pearl Riley Kilcrease; and three brothers, Arthur Riley, Kenneth Riley, and Floyd Riley.
She is survived by one step-son, Lenny Miller of Springfield, Mo., and one brother, Billy Riley and wife, Irene, of Fountain Hill.
Funeral services were held at 2 p.m. Monday, Dec. 2 in the Jones-Hartshorn Funeral Home chapel with Bro. Buddy Boykin officiating.
Burial was in Shady Grove Cemetery in DeQueen.
Funeral arrangements were under the direction of Jones-Hartshorn Funeral Home.
Tony Mondragon, 37, of Puerto Vallarta, Mexico, formerly of Dumas, died on Tuesday, Nov. 19, 2019. He was born July 23, 1982, in Ameca Jalisco, Mexico and grew up in Dumas.
He went to Dumas High School, and he worked at Evans Fish Farm and in the cotton fields, along with various construction projects.
He was preceded in death by his grandparents, Antonio and Silvina Mondragon, and Antonia Gomez.
He is survived by his parents, Francisco and Candelaria Nunez Mondragon; four sons, Roman Mondragon, Jesse Mondragon and Hunter Mondragon, all of Dumas, and Bentley Mondragon of Little Rock; three daughters, Trinity Mondragon of Crossett, and Sofia and Valeria Mondragon of Mexico; two sisters, Maria
Herrera (Antonio) of Texas, and Mireya Baylon (Cesar) of Dumas; and one brother, Elias Mondragon (Kerstin) of Crossett.
A funeral service was held at 1 p.m. Friday, Nov. 29 at Medders Funeral Home Chapel.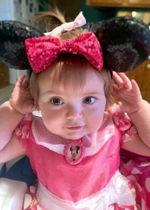 Ava Mae Pacheco, 13 months and 6 days old, of Hamburg, died Monday, Nov. 25, 2019. She was preceded in death by her grandmother, Rhonda Sawyer, and her great-grandparents, Charlie and Wanda Barker and Alfredo Ramirez.
She is survived her mother, Cheyenne Barker and her father, Jonathon Pacheco, both of Hamburg; her grandparents, Margarita Ramirez and Christy and Jimmy Don Norrell, all of Hamburg; and her great-grandmother, Ouida Sawyer of Hamburg.
Graveside services and burial were held at 2 p.m. Sunday, Dec. 1 in Eden Cemetery with Charley Sawyer and Ryan Knight officiating.
Honorary pallbearers were Charley Sawyer, Brad Sawyer, George Norrell, and Luis Pacheco.
Funeral arrangements were under the direction of Jones-Hartshorn Funeral Home.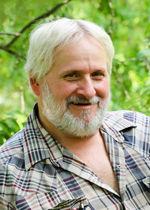 Johnny Mack Williams, 61, of Snyder, died Saturday, Nov. 30, 2019, at his residence. He was a native of Hampton, a resident of Snyder for many years, and a former resident of Lake Village.
He was a truck driver for Nelms Trucking, and he attended Fellowship Baptist Church.
He was preceded in death by his father, John H. Williams; his mother, Vera Mae Murphy Adams; his step-father, Calvin Adams; two brothers-in-law, Robert Morgan and Ronald Morgan; and one sister-in-law, Kelly Williams.
He is survived by his wife of 27 years, Bobbie "Sissy" Morgan Williams of Snyder; four sons, Johnny Williams Jr., Heather, of Bastrop, La., Barry Holt, Stacey, and Tony Holt, Amanda, all of Conway, S.C., and Bobby Varnado, Wendy, of Picayune, Miss.; three daughters, Rebecca Tabor, Mitch, of Redfield, Paige Carter, Nicole, of Crossett and Brandy Hufford, Michael, of Nichols, S.C.; one brother, James Williams of Crossett; two sisters, Teresa Patrick, Brandon, and Debbie Thomlison, all of Hamburg; three step-brothers, Terry Bond, Holly, of Lake Village, Danny Adams of Chattanooga, Okla., and Barry Adams of Fayetteville; two step-sisters, Margie Whitmore, Wesley, and Pam Adams, both of Fayetteville; five sisters-in-law, Linda Cortez of McGehee, Dorothy Avila of Dumas, Sharon Creed of Pasadena, Texas, Brenda Jones of Pea Ridge, and Margie Caldwell of Halley; six brothers-in-law, Calvin Morgan and Gary Morgan, both of Lake Village, Jessie Morgan of Hamburg, Paul Morgan of Star City, Jerry Morgan of Lake Village and Larry Morgan of McGehee; 15 grandchildren; and one great-grandson.
Funeral services were scheduled for 10 a.m. Tuesday, Dec. 3 at Fellowship Baptist Church in Snyder with Bro. Elvin McDill and Bro. Terry Greenwood officiating. Burial will be in Mt. Carmel Cemetery in Eudora.
Pallbearers are David Nelms, Don Williams, Russell Maxwell, Ronnie Wright, Albert Vail, and Emmanuel Jacobo.
Honorary pallbearers are Michael Williams, Jacob Patrick, Sammy Wallace, Ray Nelms, Mart Nelms, Dale Caine, and David Bradford.
Funeral arrangements were under the direction of Jones-Hartshorn Funeral Home.