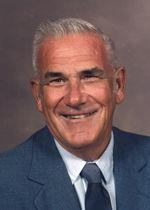 Sherwood Velton "Buddy" Ellis, 85, of Fountain Hill, died Saturday, March 30, 2019 at his home. He was born May 6, 1933 in Drew County and was a resident of Fountain Hill for many years. 
He graduated from Drew Central High School in 1952 and was a veteran of the United States Army, having served from 1953 until 1955 during the Korean Conflict.
He worked as a crane operator for several years before going to the Georgia-Pacific Tissue Mill where he retired in 1995.
He and his wife owned and operated Ellis' Greenhouse for 35 years and he was a member of Eden Baptist Church, where he served as a deacon. He was a Mason, a member of Prairie Lodge # 465 in Hamburg, and a Scottish Rite 32nd Degree Mason.
He was preceded in death by his parents, Charles Wesley "Bault" and Verda Hogue Ellis; and one brother, Charles Ellis.
He is survived by his wife of 65 years, Allene Shelton Ellis of Fountain Hill; two sons, Dennis Sherwood Ellis and wife, Beverly, and Ernie Stephen Ellis and wife, Deedee, all of Fountain Hill; one sister, Clellis Stanley of Fountain Hill; nine grandchildren; and 15 great-grandchildren.
Funeral services were scheduled for 10 a.m. Tuesday, April 2 at Eden Baptist Church with Bro. Ricky Watt and Bro. J.W. Dobbins officiating. Burial will be with full Masonic Honors in Zion Cemetery.
Pallbearers are Chris Watt, Michael Watt, Brandon Martin, Wes Ellis, Terry Harrison, and Jackson Harrison. Honorary pallbearers are his grandchildren and great-grandchildren.
Memorials may be made to Eden Baptist Church Building Fund, 3748 HWY 133 North, Hamburg, AR  71646.
Funeral arrangements are under the direction of Jones-Hartshorn Funeral Home of Hamburg.
Eloise Cooley McClain Fletcher, age 93, of Crossett, AR, passed away while surrounded by her loving family on Saturday, March 30, 2019.  She was born on June 11, 1925 to Virgil and Chloe Doss Cooley. She was a member of Cloverdale Assembly of God Church of Crossett. Eloise had many loves in her life. Her greatest love was her family. She was an excellent cook and was blessed with many talents including sewing, woodworking crafts, flowers and gardening. She could make something out of nothing. She enjoyed fellowship and gospel music singings at the senior citizen center. In her earlier years, Eloise worked as a seamstress for a company that made space suits for NASA. She made the suit that was worn by the first woman astronaut.  
She was preceded in death by her parents; her first husband, John David "JD" McClain; her second husband, Lloyd Fletcher; one daughter, Joyce Stokes; one great-grandchild, Casey Shawn Shaddock; two son-in-laws, John Scott and Gary Farmer; two brothers, Cecil and Robert Cooley and one sister, Billie June Barnette.
Mrs. Fletcher is survived by two sons, John McClain (Debra) of Grenada, MS and Virgil David McClain (Lenora) of Pasadena, TX; two daughters, Chloe Farmer of Hamburg, AR and Dorothy Scott of Eustace, TX; three brothers, Virgil Gordon Cooley (Deanna), Dewayne Cooley (Betty) and Curtis Glenn Cooley (Doris); one sister, Dorothy Johnson (Tommy); eleven grandchildren; twenty-seven great grandchildren; four great-great grandchildren and a host of friends and loved ones.
Funeral Services for Eloise Fletcher were on Monday, April 1, 2019 at Jones Funeral Home, Inc. Visitation began at 1:00pm and funeral followed at 2:00pm with Bro. Lloyd Gibbs officiating. Pallbearers were Rocky Farmer, Wade Farmer, Steven Shaddock, Eric Wall, Tony Wall and Casy McClain. Interment was at Egypt Cemetery in Hamburg, AR.
In lieu of flowers, donations may be made to:
225 N. Michigan Ave.  Floor 17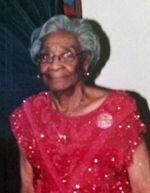 Juanita Hawkins, 99, of Crossett, died Monday, March 25, 2019 at her home surrounded by her family. She was a native of Bastrop, La., a press operator at One Hour Martinizing, and a member of Campground African Methodist Episcopal Church.
She was preceded in death by her husband, Preston Hawkins; two daughters, Audrey Hughes and Martha Hendrix; three sons, Preston Hawkins Jr., Clifton Hawkins, and Jerry Hawkins; her parents, Jim and Annie Jenkins-Conway; and one sister, Ann B. Lollie. 
She is survived by three daughters, Ruby Hubbard, husband Freddy, of Little Rock, Thelma Miller, husband Charlie, of Lacey, and Eula Hawkins, of Crossett; 38 grandchildren; and 86 great-grandchildren.
Service will be held Wednesday, April 3 at 3:30 p.m. at Gates Chapel African Methodist Episcopal Church with Rev. Carl Hammock officiating.
Active pallbearers are Bernard Martin, Eddy Hawkins, Daryl Hawkins, Charlie Miller, Johnnie Hughes, and Corey Palmer.
Honorary pallbearers are her grandsons.
Burial will be in Carlock Cemetery.
Visitation was scheduled for Tuesday from 6 p.m. to 7 p.m. at Cromwell Funeral Home in Hamburg.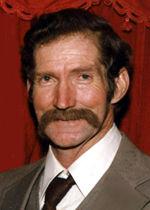 Billy Nelson Sawyer Sr., 83, of Hamburg, died Wednesday, March 27, 2019. He was a native and lifelong resident of the Milo community outside of Hamburg. He graduated from Fountain Hill High School in 1954 and was a self-employed Carpenter. 
He was preceded in death by his wife of 64 years, Betty Cannon Sawyer; one son, Billy Nelson Sawyer Jr.; his parents, Willie Paul and Nellie Virginia Bolin Sawyer; eight brothers, Ogden Sawyer, George Sawyer, Lindsey Sawyer, Farris Sawyer, Howard Bryan, Douglas Bryan, Malvin Bryan, and McCoy Bryan; and two sisters, Luna Broach and Lee Ella Ely.
He is survived by his children, Billy G. Sawyer, and wife, Wendy, of Hot Springs, Pamela Beaty and husband, David, of Damascus, and Virginia Lorene Sawyer of Gonzalez, La.; 20 grandchildren; 53 great-grandchildren; and five great-great-grandchildren.
Graveside services and burial were at 2 p.m. Saturday, March 30 in Eden Cemetery with Bro. Gene Gregory officiating.
Honorary pallbearers were Kody Sawyer, Charley Sawyer, Jay Dee Murphy, Jacob Murphy, Curtis Jordan, and Christopher Sawyer.
Memorials may be made to St. Jude Children's Research Hospital, 501 St. Jude Place, Memphis, TN 38105.
Funeral arrangements are under the direction of Jones-Hartshorn Funeral Home of Hamburg.