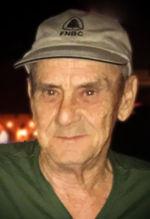 James "JB" Maxwell, 75, of Crossett, died Monday, April 8, 2019, at Ashley County Medical Center. He was born in Crossett Sept. 8, 1943, to his parents, James and Erma Lee Carter Maxwell.
He was a lifelong resident of Crossett, a 1963 graduate of Crossett High School, and a veteran of the United States Army. He worked for Georgia Pacific eventually retiring as a millwright/machinist after over 40 years of service.
He was preceded in death by his parents; one brother, Orville "Sonny" Maxwell; and one sister, Ruby Maxwell Clark.
He is survived by one son, James Douglas of Crossett; two daughters, Regina Jeanette Hicks and husband, Sonny, of Truxno, La., and Amy Michelle Carter and husband, Preston, of Bastrop, La.; one sister, Erma Jean Maxwell Bennett and husband, Frankie, of Spearsville, La.; seven grandchildren; six great-grandchildren.
A celebration of life service was held at 2 p.m. Thursday, April 11 at Medders Funeral Home Chapel with Jeremy Mills officiating, followed by burial in Crossroads Cemetery under the direction of Medders Funeral Home.
Pallbearers were Kole Maxwell, Seth Maxwell, Logan Weaver, Triston Reynolds, Cason Phillips, and Ken Brown.
Honorary pallbearers were Lamar Thurman, Danny Dodd, Frank McMahan, Johnny Dixon, Doug Gardner, Herbert Louis Woods, Billy Mac Watt, Carey Wyatt, Ronna Dean Forrest, and Truman Hicks.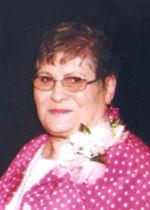 Leada Moyers, 80, of Crossett, died Friday, April 12, 2019. She was a native of Chicot County and a resident of Crossett for many years. She was a member of First Baptist Church of Crossett.
She was preceded in death by her husband of 58 years, Danny Moyers; her parents, Clifton and Mattie Fuller Sadler; and one brother, Curtis Sadler.
She is survived by two sons, George Moyers and wife, Tommie, and Bill Moyers and wife, Karen, all of Crossett; one sister, Kathy Hill and husband, Dean, of Hamburg; two brothers, Roger Sadler and wife, Shirley, of Parkdale and Richard Sadler and wife, Judy, of Portland; one sister-in-law, Linda Sadler of White Hall; one brother-in-law, Tommy Moyers of Portland; five grandchildren; and seven great-grandchildren.
Funeral services were held at 2 p.m. Monday, April 15 at First Baptist Church with Rev. Jamie Staley officiating. Burial was in Pinewood Memorial Park.
Pallbearers were Alan Bickford, Jared Bickford, Greg Moyers, Trey Moyers, Tommy Moyers, and Matthew Moyers.
Honorary pallbearers were Claude Spainhour, Searcy Thomas, and Elton Dumas.
Memorials may be made to First Baptist Church Loving Care Sunday School Class, 701 Main Street, Crossett, AR  71635. Funeral arrangements were under the direction of Jones-Hartshorn Funeral Home.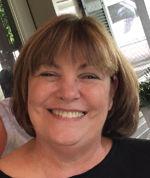 Tara Kathleen Harder Smith began her rest in the arms of Jesus on April 12, 2019, after being diagnosed with a rare brain disease.
Tara was born in El Paso, Texas on March 22, 1959 to Blake H. and Doris Knight Harder. She grew up in Fayetteville and Hamburg, Arkansas where she was a member of the First Baptist Church of Hamburg. She graduated from Hamburg High School in 1977 and attended The University of Arkansas at Monticello.
She began her career with the Arkansas Department of Finance and Administration State Revenue Office in Hamburg and worked her way to Central District Manager in Little Rock, Arkansas. She worked for the state for 36 years. She loved her job and the people she worked with, especially her sister/friend. Her pleasant disposition and sweet smile will be missed by many.
Tara is preceded in death by her father, Blake H. Harder; grandparents, John McCoy Knight and Thomas and Emily Hall Harder; and her mother-in-law, Ophelia B. Smith.
She is survived by her husband of 41 years, Sand Smith; her mother, Doris Knight Harder; her sister, Robin Harder Carraway; her grandmother, Helen Rudolph Knight; as well as aunts and uncles; Charlotte and Barry Thompson, Kenneth and Linda Knight, and Johnny G. and Ann Knight; also many cousins and friends.
A visitation was held at Mount Olive Cumberland Presbyterian Church in Mount Olive, Arkansas on April 15, 2019 from 11:00AM to 12:00PM.
A service was held at Mount Olive Cumberland Presbyterian Church, Mount Olive, Arkansas on April 15, 2019 at 12:00PM.